English National Opera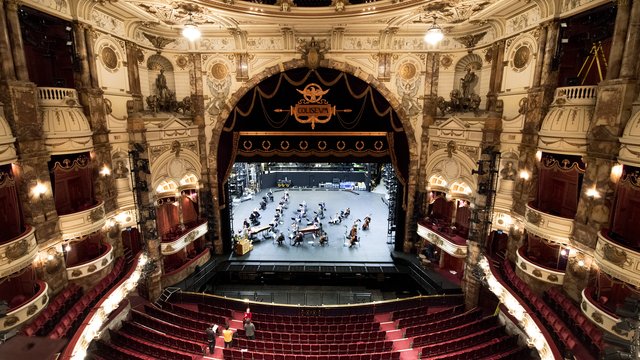 English National Opera
ENO traces its roots back to Lilian Baylis' establishment of the Sadler's Wells Opera Company, at the newly re-opened the Sadler's Wells Theatre in 1931.

During World War Two, the theatre was closed so the company toured regionally, before returning to Sadler's Wells in the summer of 1945 for the premiere of Benjamin Britten's Peter Grimes. Britten became a composer associated with the opera company.

The company relocated to London Coliseum in 1968, and was renamed six years after the move – becoming English National Opera.

Did you know?

In 2020, English National Opera established work helping 'Long Covid' patients recover, during the coronavirus pandemic.
View more