'Impromptu applause erupted during the first tuning note' – music returns to concert halls in the UK
18 May 2021, 12:21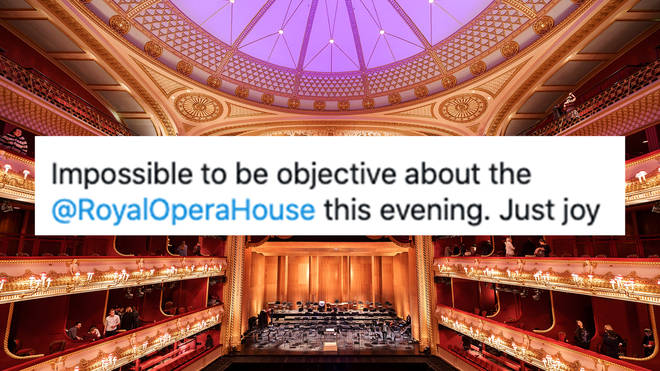 Classical music lovers have been sharing their sheer joy at being back in front of live music as lockdown restrictions ease and venues open – here are the moments that sum it up best.
Classical music and opera lovers have described feelings of "pure joy" and being "ecstatic" to attend live music once again, as venues started opening their doors to audiences yesterday (Monday 17 May).
With many people able to enjoy classical music live and in-person for the first time since March 2020, venues around the country marked the easing of coronavirus lockdown restrictions by welcoming socially-distanced audiences tentatively back to COVID-safe seats.
And audiences that returned, expressed their gratitude and joy at being back in front of live performers and their beautiful music. At the Royal Opera House, impromptu applause erupted during the first tuning note, and at London's Wigmore Hall cellist Guy Johnston, who was in audience, tweeted what an "absolute joy" it was to see so many people back in the hall.
The City of Birmingham Symphony Orchestra, Classic FM's Orchestra in the Midlands, has shared joy at returning to Birmingham's Symphony Hall tomorrow (Wednesday 19 May) and Royal Liverpool Philharmonic, Classic FM's Orchestra in North-West England, excitedly follows suit the next day.
Read more: The best classical concerts, festivals and venues returning this summer
Read more: Wigmore Hall to reopen to audiences with special 120th anniversary festival