Scuba divers just played 'The Little Mermaid' under the actual sea
16 July 2019, 17:58 | Updated: 17 July 2019, 10:19
This young ensemble gathered together to fill the ocean with beautiful music – including the theme from 'The Little Mermaid'.
Last weekend, a group of scuba divers gathered together in Florida to hold an underwater music festival with a difference.
The unusual event, Lower Keys Underwater Music Festival, took place at Looe Key Reef on Sunday afternoon in a bid to protect coral reef protection in the area.
In the video (watch above), the musical ensemble swim around America's only living coral barrier reef dressed as mermaids, sharks and turtles, performing with a selection of waterproof replica instruments. As you do.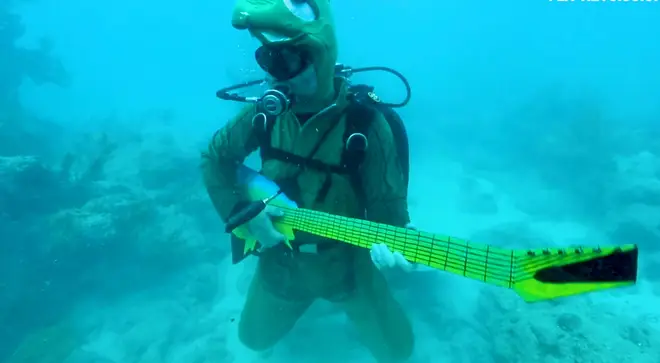 And surrounding them are tiny fish, who could well be enjoying the spectacular show of guitars, trumpets and trombones.
But no underwater performance would be complete without an aquatic-themed playlist, which included The Beatles' 'Octopus's Garden' and Alan Menken's unmistakeable theme from Disney's 'The Little Mermaid'.
Speaking about the meaning behind the event, festival director Bill Becker explained: "It's about preserving the reef, about lessening our own impacts to it and being aware of just how important the reef is to the economy of the Florida Keys and to this country."