6 of the best alternative ways to experience classical music
3 July 2019, 18:06 | Updated: 7 September 2020, 17:19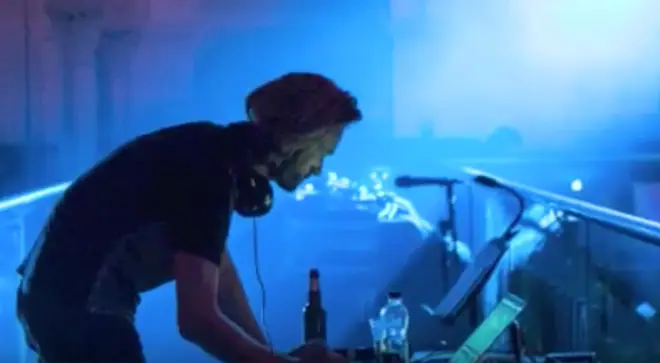 The classical music industry feels as vibrant and exciting as ever – and to embrace the buzz, people are staging concerts in all kinds of weird and wonderful places…
Classical music is basically where it's at (which you know already, of course).
But if you feel like seeing your favourite Brahms symphony or some beautiful Bach in a different light, here are seven alternative ways to listen to the greatest music there is.
1. The Night Shift
The Night Shift takes classical music out of the traditional concert hall and into more relaxed environments.
Its slogan is 'classical music minus the rules', with spectacular concerts being staged across London (and elsewhere when possible) in a whole host of comfy venues such as bars and pubs, allowing people to clap and cheer, and move about as much as they like. Its diverse roster of artists has performed everywhere from the CLF Art Café in Peckham and The George Tavern in Whitechapel, to the Bristol Old Vic.
2. The Multi-Story Orchestra
Directed by composer Kate Whitley and conductor Christopher Stark, the talented Multi-Story Orchestra is run by professional musicians who "share a commitment to widening accessibility to classical music" – and that means going on tour with their craft to local car parks, school halls and even playgrounds.
Performances by the orchestra often include contemporary scores and choir recitals, and bring in dozens of young people to sing alongside the bright ensemble. In 2016, the orchestra's work was recognised with a Royal Philharmonic Society Award for "ingenuity, simplicity, and as a model which can be replicated to create new audiences for classical music around the UK."
3. The Little Orchestra
Providing audiences with "classical music in an unclassical setting", The Little Orchestra is becoming well known for its impressive programmes and performances in intimate venues, led by conductor and Artistic Director Nicholas Little.
At each one-hour event, people are encouraged to socialise and enjoy drinks with friends – not only at the after party but also as the music plays. Previous shows have included Mozart & Beethoven Go Oval at quirky East London venue Oval Space, and Vivaldi Recomposed at ­Hackney Town Hall.
4. Nonclassical
Russian-British composer, producer and DJ Gabriel Prokofiev founded Nonclassical in 2003 in a bid to "embrace and challenge western classical traditions". The grandson of great composer Sergei Prokofiev, Gabriel has always been fascinated by the classical genre, but his work also integrates the styles and sounds of contemporary electronic music.
His choice of venue is equally modern, with performances for his compositions being staged everywhere from eccentric nightclubs to warehouses. On July 25, you can find him on the 15th floor of London's Sky Gardens and expect to enjoy experimental music with a spectacular city skyline backdrop.
Gabriel Prokofiev: NONCLASSICAL NIGHT
5. BSO Relaxed Concert
To make classical music more accessible for those with autism, sensory, communication or learning difficulties – or any others who may prefer an informal concert setting – Bournemouth Symphony Orchestra (Classic FM's Orchestra in the South of England) has found the perfect solution.
Its forthcoming matinee concert – BSO Relaxed Concert – at Poole's Lighthouse features a visual interpretation of an outdoor concert, but in a relaxed setting with a Chill Out area – and the audience is permitted to make noise and leave or re-enter at any time. The programme will include Bizet's Carmen Suite, Elgar's 'Enigma Variations' and Saint-Saëns' 'Bacchanale' from Samson and Delilah.
BSO: Tchaikovsky Symphony No.4 conducted by Marta Gardolińska
6. The Virtual Orchestra
On 4 August, the Philharmonia Orchestra (Classic FM's Orchestra on Tour) will performing in Basingstoke's Festival Place shopping centre as part of the final instalment of its futuristic music project, The Virtual Orchestra, following its successful tour around the UK.
Combining virtual reality and digital experiences with live music, the project is one of the largest of its kind and aims to bring classical music to new audiences. It will be setting up a free, six-week digital installation of 10 rooms, taking visitors on a musical journey through the sights and sounds of a full symphony orchestra. And – here are some numbers for you – of the 72 per cent of 48,000 visitors who had not experienced a Philharmonia concert before, 85 per cent now hope to go again. Sounds like great work to us!