London Philharmonic Orchestra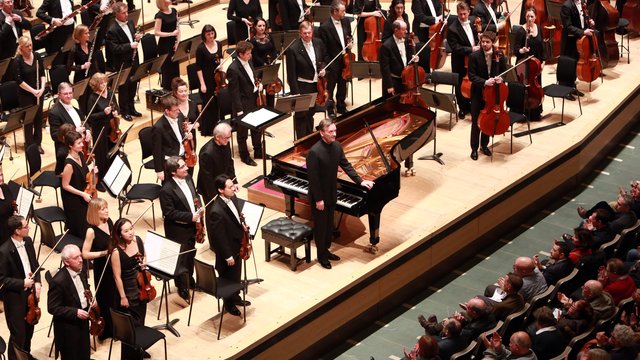 London Philharmonic Orchestra
After being founded 90 years ago by Sir Thomas Beecham with the intention of rivalling both the London Symphony and BBC Symphony Orchestras, the ensemble has had countless well-known conductors at its helm, such as Sir Adrian Boult, Bernard Haitink, and Sir Georg Solti.

The LPO has performed at the Royal Festival Hall since its opening in 1951 and became its resident orchestra in 1992. The world-class ensemble has had its own record label since 2005, and currently has a diverse range of over 100 releases, including the popular 2009 album 'The 50 Greatest Pieces of Classical Music'.

Edward Gardner has been the orchestra's principal conductor since September 2021, alongside his role as chief conductor of the Bergen Philharmonic Orchestra in Norway. Gardner's musical career began in 1997, and he has occupied multiple high-profile music roles since, including a nine-year run as music director of the English National Opera.

The LPO has been praised by the press on multiple occasions. The orchestra was referred to as "the most adventurous of London's orchestras" by the Classical Times, with Classical Source stating that they "[play] with a finesse, exchange, discipline and dynamic sophistication that excited the familiar and clarified the unfamiliar".

Did you know?

The LPO has starred on multiple film and video game soundtracks, such as Lawrence of Arabia, Lord of The Rings trilogy, and Thor: The Dark World.
View more