'Joker' composer Hildur Guðnadóttir is first woman to win 'Best Score' at Golden Globes
6 January 2020, 15:05 | Updated: 7 January 2020, 12:31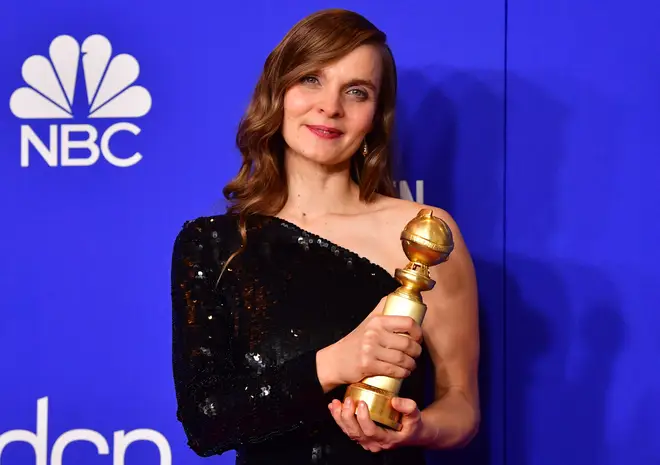 Joker's stellar score was recognised at this year's Golden Globes alongside Taron Egerton's incredible performance as Sir Elton John.
Last night, stars gathered in LA to celebrate the 77th Golden Globes – but which film soundtracks came out on top?
Held at the Beverly Hilton, this year's glittering ceremony featured plenty of wonderful film scores, including Alexandre Desplat's soundtrack for Little Women, Thomas Newman's 1917, and Hildur Guðnadóttir's Joker score, which took home the award for Best Original Score.
Joker's eerie soundtrack brings the twisted plot to life perfectly – and this prestigious accolade will surely be a significant moment in the Icelandic composer's career. She has made history being the first female composer who has won a Golden Globe in 19 years, and the first ever woman to win as the sole composer of a score.
The infamous public bathroom scene is one of the most memorable parts of Joker musically, with Guðnadóttir's unnerving cello theme providing a fitting accompaniment to the Joker's disturbing dance (played by actor Joaquin Phoenix).
Other scores nominated were Daniel Pemberton's Motherless Brooklyn and Randy Newman's Marriage Story.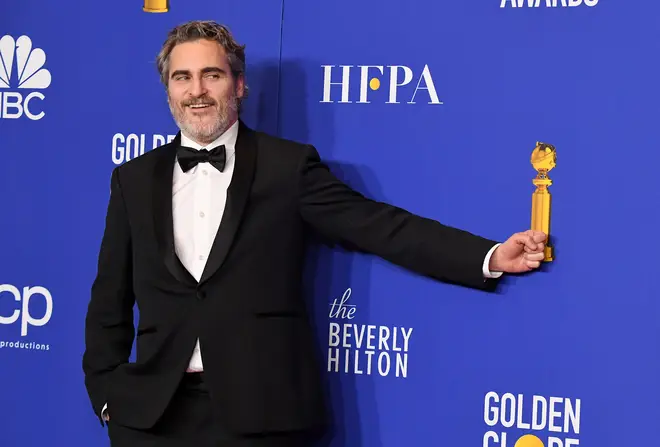 Phoenix later won the award for Best Actor – beating Adam Driver and Christian Bale – and gave a standout speech with references to climate change and a plea for celebrities to cut back on their private jet usage.
Meanwhile, the musical biopic of Sir Elton John's life, Rocketman, took home Best Original Song for 'I'm Gonna Love Me Again', featuring lyrics by English poet and artist, Bernie Taupin.
Taron Egerton, who was cast as Sir Elton in the same movie, was awarded Best Actor following his convincing on-screen performance of the icon.
The Welsh actor and former chorister had been taking singing lessons to prepare for the role – and clearly, all that hard work in rehearsals paid off.
It seems Sir Elton couldn't be more pleased about the news of Egerton's win as cameras caught a glimpse of his reaction:
Other highlights from this year's Golden Globes included Renée Zellweger taking home Best Actress for her moving portrayal of American singer, actress and dancer, Judy Garland, in Judy.
After hearing Zellweger's beautiful rendition of 'Over the Rainbow', we're hardly surprised. Classic FM presenter and singer Catherine Bott said: "She's clearly been doing a lot of listening, and she goes for a breathy, slightly nasal sound, pitching each note confidently and accurately.
"It's a compelling evocation of how the burnt-out star might have sounded at The Talk of The Town in 1969."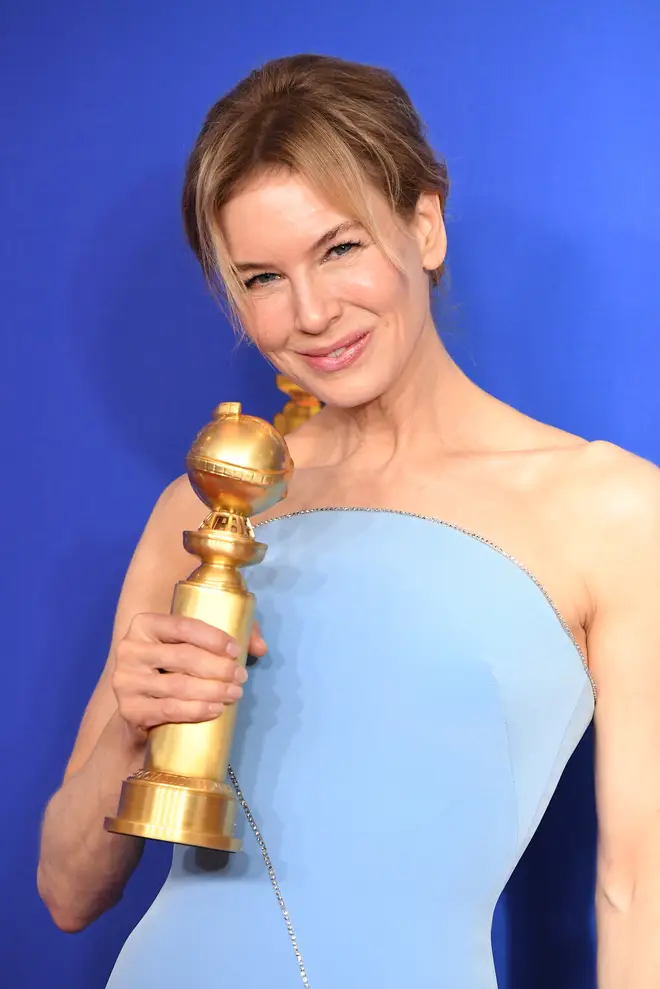 Tarantino's Once Upon a Time… In Hollywood also secured the highest number of awards on the night – including Best Motion Picture, and British actress Olivia Colman won Best TV Actress for her performance in The Crown.