Does Taron Egerton really play the piano in the Elton John movie, Rocketman?
10 May 2019, 16:10 | Updated: 17 May 2019, 12:24
He's just about nailed the opening to Elton John's 'Your Song' – but has Taron Egerton's piano practice paid off in time for the release of Rocketman?
Taron Egerton plays a young Elton John in the upcoming fantasy biopic, Rocketman.
The film, set for release on 22 May, tells of how a young Reginald Dwight transformed into the legendary Rockstar and piano genius, Elton John.
To prepare for the role, Taron had a widow's peak shaved into his hair, found a penchant for gold hot pants… and learned to play the piano.
The Welsh actor recently posted a video of himself practising the instrument on Instagram, in which he plays a tentative rendition of the intro to 'Your Song'.
OK, but is Taron actually playing piano in the film?
Yes… but only bits and pieces. Egerton told Metro USA: "I'm not a pianist, but I do bits".
And although Egerton learned enough piano to make his playing look realistic, the sound of young Elton's playing is credited to David Hartley, a professional pianist, arranger and conductor.
Hartley has also collaborated a number of times with Sting, together writing songs for Disney's The Emperor's New Groove, for which they received Oscar, Golden Globe and Grammy nominations.
Today, this seems to be standard practice for actors playing musicians. Bradley Cooper, for instance, who learned to play guitar for A Star is Born, admitted that although he learned to play to a level that was enough to be believable, the sound of Jackson Maine's guitar playing in the film was provided by the musician Lukas Nelson.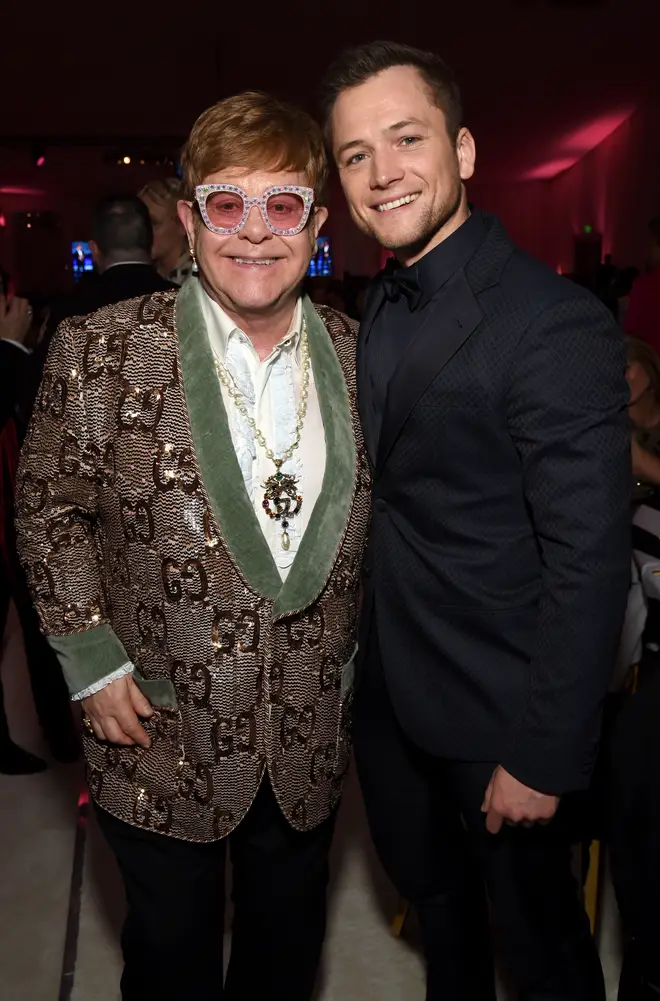 However, Taron does all his own singing.
The Kingsman actor previously showed off his singing chops in Sing!, in which he played the teenage gorilla Johnny. The character sings Elton John's 'I'm Still Standing' at a pivotal point of the film.
On singing in Rocketman, the actor told Collider.com: "I've recorded some songs. I've been doing singing lessons… I'm going to do it all. I'm going to do it on set as well. We're going to use a variety of techniques, but I will always be singing on set. No miming. I'm just not interested in doing it that way."
Taron's voice is different to Elton's – it has more musical theatre influences in it. But Elton himself was keen for Taron to put his own spin on the songs.
And he clearly made a good impression. According to the film's music producer Giles Martin, Elton said after hearing a demo: "I don't think I've ever heard anyone sing my songs better than Taron".