Little Women movie: who composed the soundtrack, and when is the film released?
18 December 2019, 10:29 | Updated: 18 December 2019, 11:08
The latest remake of 'Little Women' is set to be released two days after Christmas – here's all you need to know about the film, including how Mozart and David Bowie influenced the soundtrack.
Louisa May Alcott's Little Women is receiving a new movie remake, this time by American director Greta Gerwig (Lady Bird).
Alcott's novel takes place during the mid-19th century and follows the coming-of-age story of the March sisters – Meg, Jo, Beth and Amy.
Gerwig's adaptation stays true to the story, but strays slightly from Alcott's original by beginning halfway through the novel when the sisters are adults.
Read more: Little Women trailer: first look at Greta Gerwig's movie adaptation starring Saoirse Ronan >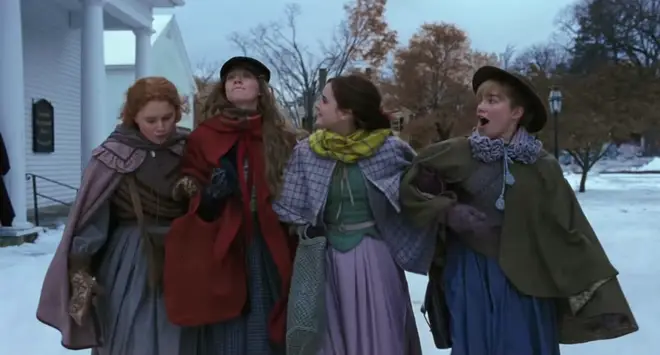 Who's in the cast of Little Women?
Saoirse Ronan plays the lead role of Jo March, taking the baton from Winona Ryder who played the beloved character in the 1994 film.
Meg is played by Emma Watson, with Florence Pugh as Amy and Eliza Scanlen as Beth. Adopting the role of their mother Marmee is Laura Dern, while strict Aunt March is played by Meryl Streep.
Timothée Chalamet also joins the cast as the boy-next-door, Laurie.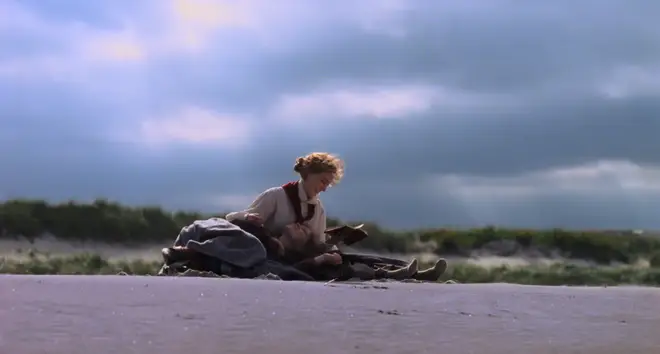 Who composed the soundtrack?
Back in April it was announced that Alexandre Desplat would be composing the score to Little Women.
The French composer has already received critical acclaim for previous movie soundtracks, with two Academy Awards to his name for the scores of The Grand Budapest Hotel and The Shape of Water.
Read more: Alexandre Desplat: Ten Best Movie Soundtracks >
"To capture the life of these four young girls on their path to adulthood, I have called in the four hands of two pianists," Desplat said. "They are surrounded by a chamber orchestra, which keeps us in the intimate world of these 'little women'.
"We recorded the score in New York City with the most wonderful musicians whose musicality and virtuosity went beyond my expectations."
See the movie tracklist below, or listen to the full soundtrack on Spotify.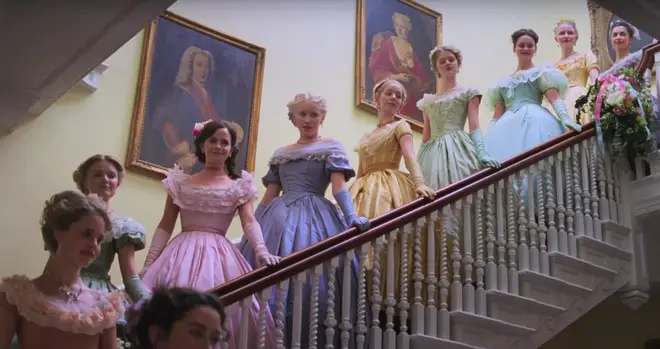 How did Mozart and David Bowie influence the soundtrack?
In a recent interview with Billboard, Desplat recalls the instructions Gerwig gave him when creating the soundtrack: "I always try to ask, 'What do you expect from me as the composer? Do you want me to do something grand? Melancholic? Lush? Huge? Small?'
"And she said with enthusiasm, 'I'd like the music to be a mix of Mozart meeting Bowie.' It doesn't mean anything, but it does mean something if you let the energy come into your system and you get something of that and this opening is about that," he added.
When Gerwig referenced Mozart and Bowie, Desplat said he thought "energy, pulse, melodies, joy and rhythm because Mozart has a lot of rhythm. And Bowie, of course, there's something pop about the art direction of this film.
"There's a youth about Mozart, because we know Mozart was a child all his life, and for Bowie, there's something extravagant about him that we see in their characters -- they want to be different, they all want to be artists, except for Meg maybe."
Alexandre Desplat - Little Women (From "Little Women" Soundtrack)
The full tracklist for Little Women
1. Little Women
2. Plumfield
3. The Beach
4. Christmas Morning
5. Dance On The Porch
6. Ice Skating
7. The Book
8. Father Comes Home
9. Christmas Breakfast
10. Amy
11. Friedrich Dances With Jo
12. Telegram
13. Theatre In The Attic
14. Laurie Kisses Amy
15. Friedrich
16. Laurie And Jo On The Hill
17. Young Love
18. Meg's Dress
19. Carriage Ride
20. Laurie
21. The Letter
22. Snow In The Garden
23. Jo Writes
24. Amy, Fred, Meg And John
25. Dr March's Daughters
26. It's Romance
The album is available to purchase from 13 December, and is available for pre-order now.
What's the release date?
The movie will be released in the UK on 27 December, and in the US on Christmas Day.