Alexandre Desplat (1961-)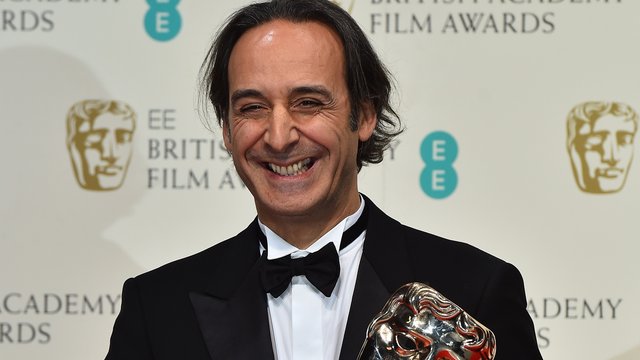 Biography
Desplat came from a musical family and as a youngster was classically trained as a flautist where his interest developed into world music in the realms of jazz, Brazilian and African music.

Growing up he would often study scores from the great films of the 20th century and took a lot of inspiration from composers like Delerue, Jarre, Rota, Waxman, Herrmann, Mancini, Williams and Goldsmith.

Early in his composing career Desplat met and married his wife, the violinist Dominique Lemonnier, who fast became his preferred soloist to work with and their relationship led to his unique writing style for strings and the formation of the Traffic Quintet.

He burst onto the Hollywood scene in 2003 with his evocative score for Girl With a Pearl Earring that saw him nominated at the Golden Globes, BAFTAs and European Film Awards, which he quickly followed up with scores for Birth and Syriana.

In 2006 he won a Golden Globe for his score to The Painted Veil which was performed by Lang Lang.

He has also received nominations for scores to films such as The Queen, Lust Caution, The Curious Case of Benjamin Button and The Fantastic Mr Fox.

In 2011 Desplat's score for The King's Speech earned him a BAFTA win and an Academy Award nomination.

In 2015 he received two Oscar nominations for Best Original Score for his music for The Grand Budapest Hotel and The Imitation Game.

Did you know?
Desplat has also contributed to the notable Harry Potter series through scoring Harry Potter and The Deathly Hallows Parts 1 and 2.
View more
Alexandre Desplat: the man
Top Alexandre Desplat pieces