Elton John movie Rocketman: cast, UK release date and soundtrack revealed
25 February 2019, 12:15
Taron Egerton is set to star in the new musical film based on Elton John's early years – but how much do you know about Rocketman?
Rocketman, named after Elton John's 1972 song, will tell the story of Sir Elton's early life and career, with his music as the backdrop.
The musical film will follow John's life from his early days as Reginald Dwight, a young prodigy at the Royal Academy of Music, right up to his partnership with lyricist Bernie Taupin.
The movie is written by Lee Hall (the man behind Billy Elliot) and directed by Dexter Fletcher, and is set for UK release on 24 May 2019. Here's everything you need to know, from the cast and plot to the much-anticipated soundtrack.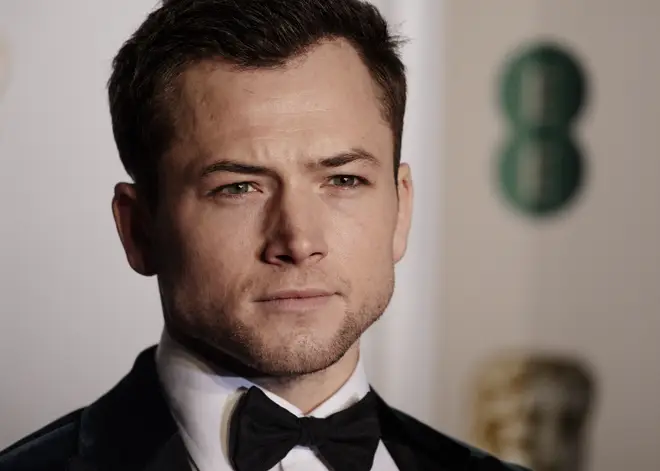 Who has been cast in Rocketman?
Kingsman actor Taron Egerton will play Sir Elton in the movie. The Welsh actor has recorded some of Elton's most famous material, including 'Tiny Dancer' and 'Your Song'.
Elton said that he was "blown away" by Taron's singing voice. Rocketman will mark Egerton's first major singing role, after he showed off his pipes in the Pixar animated film Sing! last year as Johnny the gorilla.
Here's why Elton John is a piano genius >
Other cast members include Billy Elliot star Jamie Bell, who will portray a young Bernie Taupin. Richard Madden will play Elton's manager and then-boyfriend John Reid, while Bryce Dallas Howard will star as Elton's mother, Sheila Eileen.
In September 2018, a few photos from the set showed Egerton and Bell as Elton and Bernie Taupin (courtesy of Splash News):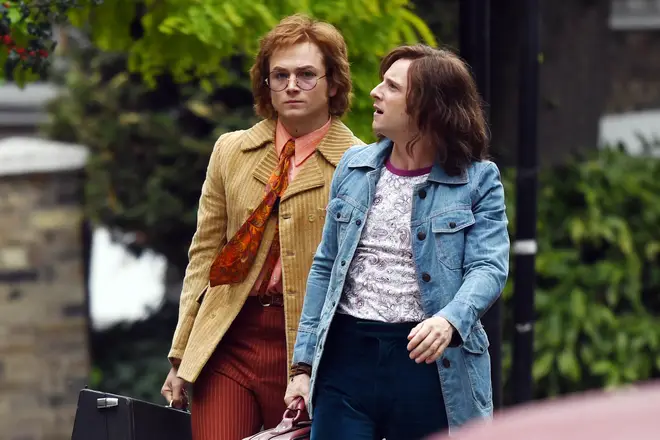 What is Rocketman about?
The plot of Rocketman will focus on Elton's early years – but it isn't a biopic.
In May 2018, Taron said: "We are making a movie called Rocketman about Elton John's formative years," the Welsh actor told Collider. "Everyone thinks it's a biopic. It isn't.
"It's a fantasy musical so it's actually his songs used to express important beats in his life at emotional moments. He's not the only character that sings. It's going to be fun."
What music will be on the soundtrack?
Taron will perform several classic Elton songs in the film, including 'Tiny Dancer', which you can hear in the clip above.
According to the film's producer and Elton's husband David Furnish, Elton was amazed by Taron's take on his songs: "Elton has told Taron, 'Don't copy me. Don't think you have to sing it exactly the way that I sang it. Don't think you have to perform it the way I performed it.
"I think it's the challenge for the actor to embody the spirit and not get into thinking they have to do an impersonation."