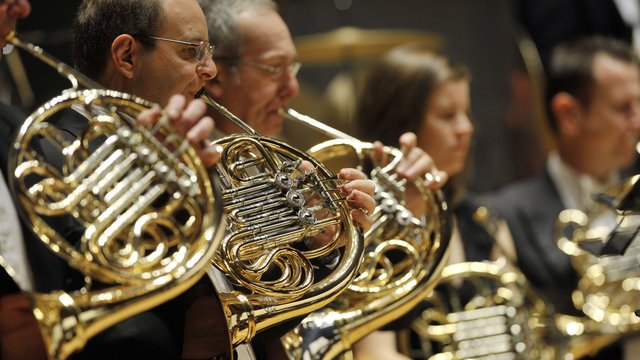 City of Birmingham Symphony Orchestra
Sir Edward Elgar first conducted the inaugural concert of the City of Birmingham Symphony Orchestra in November 1920.

The CBSO continued to flourish under the Finnish conductor Sakari Oramo, who was appointed Principal Conductor in 1998 and Music Director in 1999, a post he held until 2008. In 2005, a new post of Assistant Conductor post was created for Michael Seal, who combines this with a performing career in the CBSO's violin section.

The talented young Latvian conductor Andris Nelsons took up the position of Music Director in September 2008 and has received world-wide recognition ever since. In February 2009 the CBSO travelled to Athens for its first overseas appearance with the new Music Director. This was followed by a tour to Spain (Cuenca and Madrid), and in the summer of 2009 the CBSO visited festivals in Lucerne, Gstaad, Berlin, Bonn and Wuppertal.

As the resident orchestra of Birmingham's Symphony Hall, the CBSO performs over 80 concerts each year in one of the world's finest concert halls. The Orchestra is in demand globally, acting as an ambassador for the city in venues and festivals across Europe, Asia and America. Its many recordings have won numerous international prizes.

Ignite, the CBSO's programme to engage audiences and the community, includes an acclaimed family of choruses, chamber groups, youth ensembles and an education programme that in total reaches upwards of 53,500 people each year.

The CBSO became Classic FM's Orchestra in the Midlands in 2015.

Did you know?

Recent projects that show the CBSO's ability to be at the forefront of innovative music making include a collaboration in October 2009 to fuse the qawwali music of Nusrat Fateh Ali Khan with a full symphony orchestra.

Mirga Gražinytė-Tyla was named Music Director of the City of Birmingham Symphony Orchestra in February 2016.

Kazuki Yamada was announced as the new Chief Conductor and Artistic Advisor of the CBSO from April 2023.

CBSO celebrated 100 years in 2020.
View more
Discover City of Birmingham Symphony Orchestra