Is Andrea Bocelli blind? The story behind the famed tenor's sight loss
6 March 2023, 17:58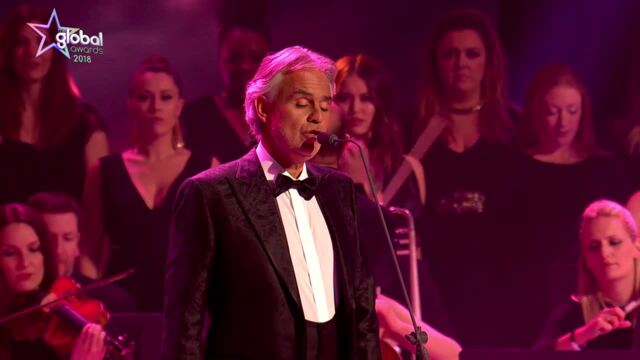 Andrea Bocelli sings 'Time To Say Goodbye' (live at The Global Awards 2018)
"People wonder if there is a relationship between my lack of sight and the way I sing. But there's no connection," the star tenor has said.
Andrea Bocelli's voice has become a familiar and loved sound to millions across the world.
Since being spotted aged 34 by Luciano Pavarotti, the star tenor has gone on to become one of the best-selling classical music artists of all time. Pavarotti himself once declared that "there is no finer voice than Bocelli".
At a very young age, Bocelli was diagnosed with a rare condition which eventually led to him losing his sight in both eyes.
In interviews, Bocelli has spoken about the comforting role music played during that period of his life.
"When I was five," the tenor shared, "My mother discovered that the only way to comfort me with my glaucoma, was to play classical music on the record player."
Read more: Andrea Bocelli facts: wife, famous songs, family and everything to know about the Italian tenor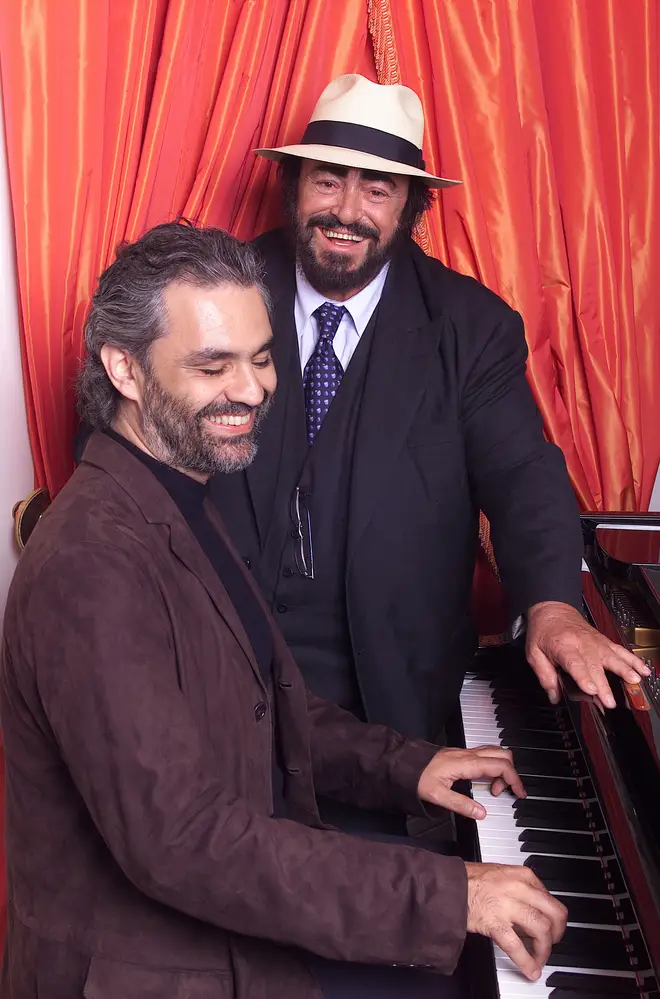 How did Andrea Bocelli lose his sight?
Andrea Bocelli was diagnosed with congenital glaucoma, a rare and serious condition that affects around one in every 10,000 infants, at a young age.
Young Andrea spent much of his early childhood in hospital, and they managed to save about 10 percent of the sight in one eye. Then, aged 12, he had a football accident and suffered a brain haemorrhage, and as a result completely lost his sight in both eyes.
"I was hit violently in the face with a ball on my right eye, the only one which I could see light and colour with," he said during the interview, which was released to publicise his reworked autobiography, The Music of Silence.
"The doctors tried to cure me with various operations […] but there was nothing that could be done."
Bocelli taught himself to read music in Braille and learned to play the piano. But he also carried on, the same as he ever had, with two of his other loves: cycling and horse-riding.
"I was a daredevil. I loved danger and doing crazy things," Bocelli once said. "Even when I lost my sight I was exactly the same. I loved riding bikes and horses.
"I was eight when I started having lessons, and when my father bought me my own horse I couldn't wait to go off on my own."
Read more: Andrea Bocelli's children: Who are Matteo, Amos and Virginia Bocelli and what do they do?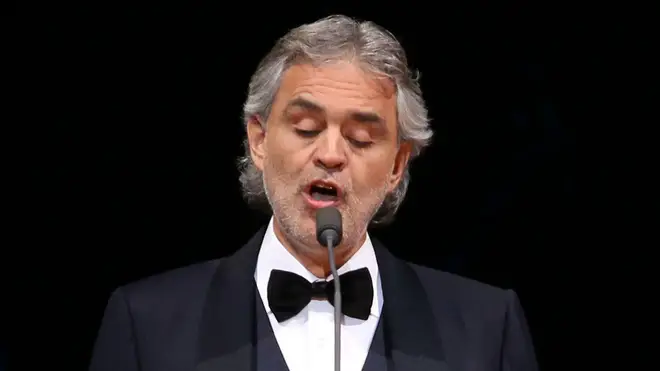 Is the film 'The Music of Silence' based on Andrea Bocelli's story?
In 2017, Il Postino director Michael Radford directed a film called The Music of Silence, based on the 1999 autobiographical novel of the same name, by Andrea Bocelli.
The film explores the relationship between blindness and hearing, and other senses heightened by sight loss. Bocelli is played by Toby Sebastian (Game of Thrones), who speaks in an Italian accent and mimes to the tenor's vocal tracks.
Bocelli made it very clear to Radford, in his preparation for the film, that he wished for his blindness not to be portrayed as a disability.
In an interview, Bocelli said: "The fact that I am blind is not what defines my life."
He continued: "People wonder if there is a relationship between my lack of sight and the way I sing. But there's no connection."
Read more: Andrea Bocelli on singing with family at Christmas: 'My voice is changing, every year it's different'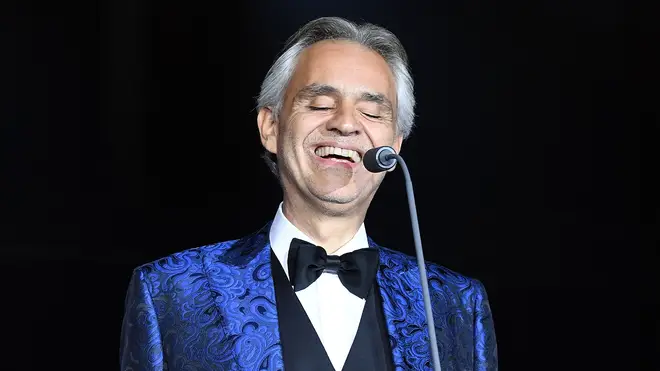 After having worked on the script for The Music of Silence with Bocelli, Radford explained: "This is about a guy who's determined – he's a forceful character.
"He's also physically extremely courageous. He rides horses and does all sorts of things that you wouldn't imagine that someone who is blind would do with the degree of skill that he achieves.
"You see him walking round the place. Last time I went to see him, he greeted me on an Andalucían stallion which was walking only on its hind legs and he was controlling it. Amazing. Then he galloped into the distance."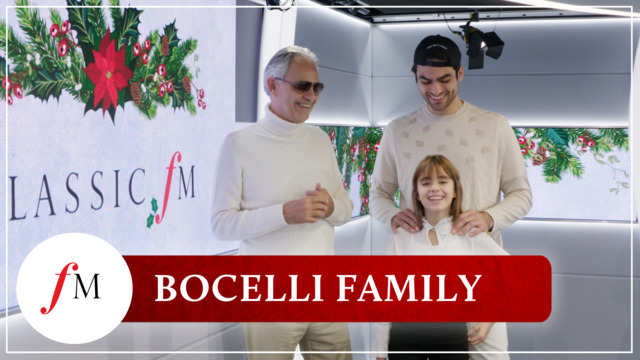 WATCH: Christmas with the Bocellis | exclusive interview with Charlotte Hawkins
What is Andrea Bocelli doing now?
During lockdown in Italy, Bocelli gave a concert at Milan's Duomo cathedral which broke records to become the biggest ever classical live stream at more than 28 million views.
He sang the much-loved classics 'Amazing Grace' and 'Ave Maria', and it was a moment where millions came together to share in the comfort of music.
The world-renowned tenor has also been handing the microphone to his musically talented children in recent years; his son, Matteo, featured on his recent album, Sì, and his daughter, Virginia, appeared on tour with her father, as well as on A Family Christmas, the family's 2022 festive album.
Read more: Andrea Bocelli sings 'Hallelujah' with his eight-year-old daughter in magical duet
His most recent project centres around two of Bocelli's greatest loves – horseback riding, and the beauties of his home country, Italy.
The Journey: A Music Special from Andrea Bocelli, which comes to cinemas in April, follows Bocelli and his wife Veronica Berti as they travel through Italy's terrain on horseback to complete parts of the unforgettable Via Francigena – a historical pilgrimage in which Christians journey to Rome to worship at grand cathedrals and visit the burial sites of saints and apostles.
It's now over 25 years since Bocelli's breakthrough. His story and path to fame is inspiring, but it's his music and voice that has the greatest impact, touching millions around the world. And we can't wait to see what he does next.