Andrea Bocelli sings Italian song 'Festa' in new John Lewis Christmas advert starring Venus flytrap
9 November 2023, 08:00 | Updated: 9 November 2023, 09:14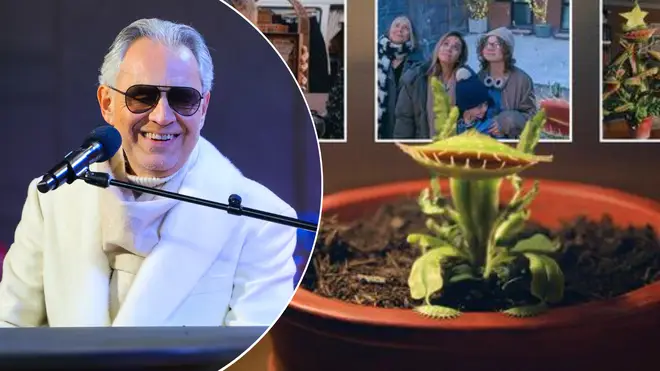 The voice of the 2023 John Lewis Christmas advert is Andrea Bocelli, with the musical stocking filler you definitely didn't see coming this festive season.
It's that time of year – the John Lewis Christmas advert has arrived, and in 2023 it's the story of Snapper the Venus Flytrap, a once homegrown plant who, much like Audrey II in Little Shop of Horrors, begins to outgrow the indoor space.
The soundtrack, breaking from the usual tradition of pop covers, is an original song from Italian classical tenor Andrea Bocelli, titled 'Festa' meaning 'Party' or 'Celebration'.
At first the musical offering appears to be everything we've come to associate with a John Lewis Christmas advert. 'Festa' invites us in with gentle, slightly honky-tonk piano chords, as little boy Alfie asks his Gran for a 'fast-growing, grow your own tree' kit at a Christmas market.
Alfie plants his new friend, and is delighted to see that his pot is sprouting an animated, carnivorous Venus flytrap. At this point, an all-male chorus, a sequence of Freddie Mercury-style piano chords and a drumbeat all very suddenly and unexpectedly join the 'Festa', to hail the arrival of 'Snapper'.
Much to the panic of his family, over the months Snapper grows and grows, soon towering over Alfie and his parents, who eventually decide Snapper must be cast outside into the snow.
Read more: Andrea Bocelli on singing: 'My voice is changing, every year it's different'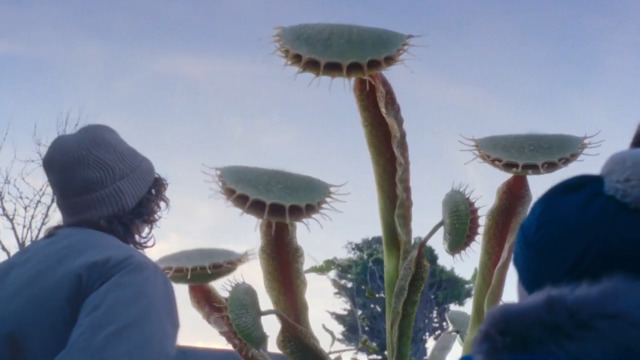 'Snapper' stars in the John Lewis 2023 Christmas Advert
As Alfie loses his friend, the musical texture thins and we are left with the familiar Christmassy sound of Bocelli sitting comfortably in his baritone range, a solo piano and a soft chorus of backing vocals.
It's the following Christmas Day morning, and this year Snapper has been replaced with a conventional pine tree. Popping on his woolly hat, Alfie ventures outside to pet his beloved plant. He plants a present down at the base of the plant, and soon, the rest of the family joins.
Snapper gobbles the offerings up, spitting out gifts for the family. At this point in the music, the synths arrive and full-blown Christmas mania is unleashed.
Read more: Is Andrea Bocelli blind? The story behind the famed tenor's sight loss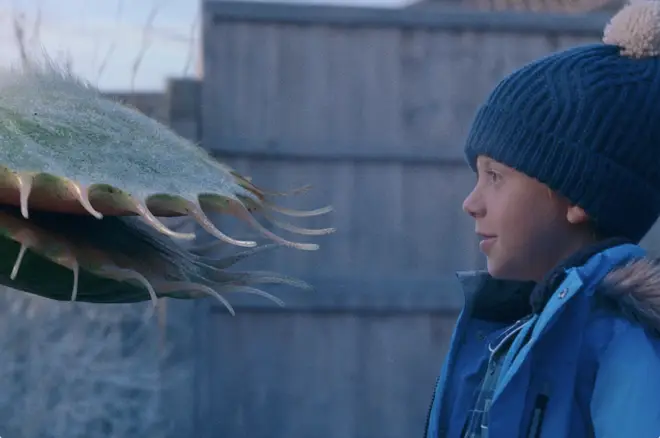 The shopping giant, which released its new advert at 8am on Thursday 9 November, said it intentionally opted for a new musical style to compliment Snapper, "a very different character for 2023".
'Festa' is a charity single, written and produced by Italian pop duo Le Feste Antonacci specifically for the advert to match the joy of the story of Alfie and Snapper, and put a "twist on traditional music at Christmas".
Enthusing about the collaboration, Andrea Bocelli said: "I am delighted to take part in this wonderful and unique tradition of Christmas storytelling.
"It is very special for me given the great support this will bring to both the John Lewis and Andrea Bocelli foundations. Joy to all of your worlds this Christmas!".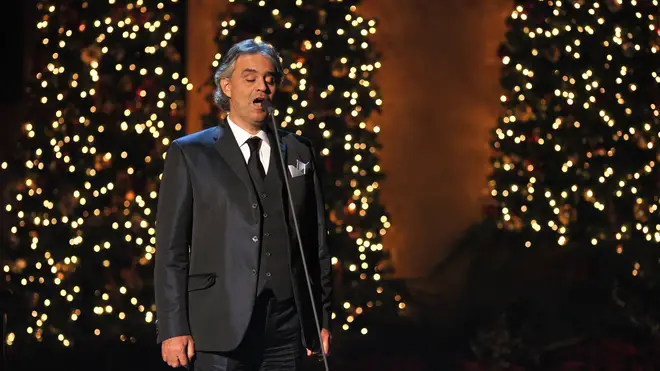 It's one of the few original John Lewis Christmas songs, which are usually acoustic covers of pop songs, bar the recent 2020 offering from Celeste, 'Give a Little Love'.
Andrea Bocelli is no stranger to Christmas music, having released his first festive album, My Christmas, in 2009.
The album included duets with Mary J. Blige, Katherine Jenkins, and a range of popular Christmas carols and wintry classics, from 'Silent Night' to Irving Berlin's 'White Christmas'.
It also featured a starry new rendition of 'Jingle Bells' with The Muppets, in a video that achieved peak viral Internet fame.
Read more: Andrea Bocelli sings 'Silent Night' in an empty cave, in haunting duet with his own echo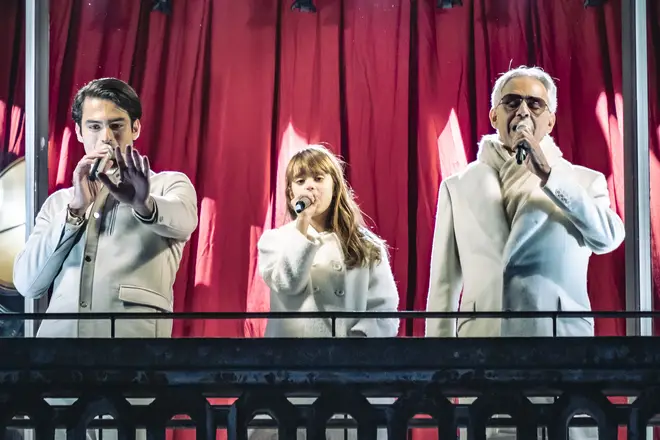 At Christmas time in 2020, as much of the world was missing live performances during the coronavirus pandemic, Andrea Bocelli streamed a performance alongside his then eight-year-old daughter, Virginia.
On the empty stage of Teatro Regio di Parma, a stone's throw from the town where the star tenor grew up, Bocelli was joined by a selection of special guests in addition to his daughter for a one-off 'Believe in Christmas' concert.
Bocelli followed up on his festive success in 2022, this time inviting more of his family along for a series of heart-warming trio performances of well-loved traditional carols as well as a selection of original songs.
A Family Christmas saw Bocelli joined by his two youngest children, Matteo and Virginia, for a "small, intimate and heartfelt gift" to their fans.
Read more: Andrea Bocelli sings 'Feliz Navidad' with son and daughter in heart-warming Christmas trio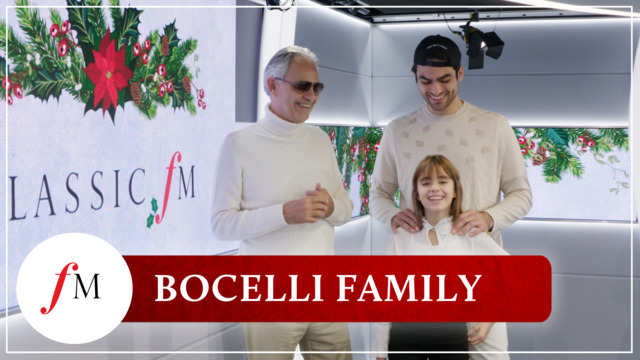 WATCH: Christmas with the Bocellis | exclusive interview with Charlotte Hawkins
In an exclusive interview with Classic FM, Andrea Bocelli said: "Family has always been the most important thing in my life," and described the new album as an "opportunity to give an important message to the world."
That year, the trio also made a vertigo-inducing appearance atop the mighty Mont Blanc, the highest mountain in the Alps at a lofty 4,809 metres tall.
All profits from Bocelli's new track 'Festa' will go to the John Lewis Partnership's Building Happier Futures appeal, which helps care experienced young people.