AGT operatic finalist Emanne Beasha stuns with 'otherworldly' rendition of 'La mamma morta'
18 September 2019, 12:43 | Updated: 18 September 2019, 12:52
The 10-year-old opera singer has been a hit with AGT fans over the course of the series – and last night, her performance of a Giordano aria proved she's a worthy finalist.
Last night, America's Got Talent finalist Emanne Beasha left the show's panel of judges and audiences mesmerised once again with a charming rendition of 'La mamma morta'.
Made famous by Maria Callas, the soprano aria is from Act 3 of Umberto Giordano's 1896 opera, Andrea Chénier.
Sung by character Maddalena di Coigny to Gérard, it tells the story of how her mother died protecting her during the turmoils of the French Revolution.
And 10-year-old Beasha certainly made the aria her own, with her commanding presence and crystal clear voice.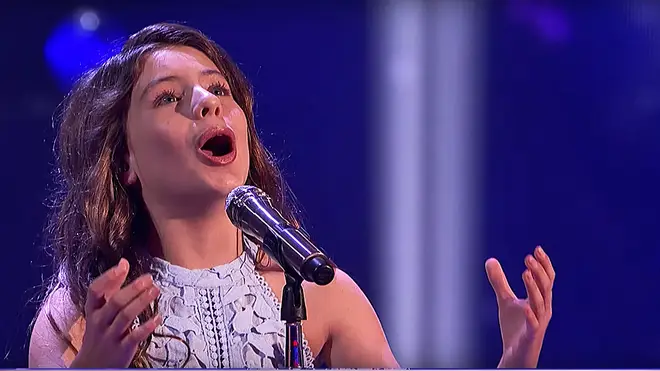 Accompanied by tremolo strings and flute flourishes, the young singer described the fires that set Maddalena's childhood home alight: "Bruciava il loco di mia culla!" – and received a standing ovation.
AGT's panel of celebrity judges, Simon Cowell, Gabrielle Union and Howie Mandel, were all on their feet by the end – and Julianne Hough was quick to commend Emanne's vocals: "I mean, that's right. Last week we said that you were from another planet, but I think you just took us all to another planet because that was otherworldly.
"We've said it a thousand times, but you are an angel and you're perfect. You're literally perfect. The stars are aligned for you right now. Own it."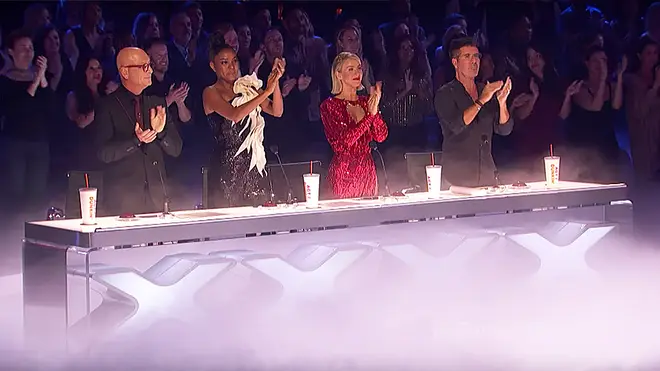 Simon Cowell added: "Emanne, this is like when I used to watch the Olympics and you'd see these young kids do these gymnastics, which I haven't got a bloody clue what it's all about other than you sit there and go, that talent is extraordinary.
"I've never heard the song before — doesn't matter. You have the most incredible, incredible voice and my God do you deserve to be here tonight."
Joining Beasha in the finals were young violinist Tyler Butler-Figueroa, pianist Kodi Lee, and the Ndlovu Youth Choir.
The winner of America's Got Talent will be revealed tonight on NBC at 8pm ET (that's Thursday at 1am GMT).