Watch AGT youth choir Ndlovu's moving performance of U2's 'Beautiful Day'
21 August 2019, 13:19
The South African youth choir stood out on stage during Simon Cowell's variety show with a powerful performance of the well known rock classic.
Last night, The Ndlovu Choir impressed America's Got Talent audience and panel of judges with a spectacular rendition of U2's chart-topping hit, 'Beautiful Day'.
Released by the English rock band in 2000, the uplifting song has become a firm favourite with music fans – and now, this South African youth choir has given the classic a unique spin.
Lighting up the stage in colourful outfits at Hollywood's Dolby Theatre, the choristers combined energetic choreography with stunning harmonies and powerful call-and-response singing.
They also mixed up the lyrics to: "See the world in green and blue, see Africa right in front of you".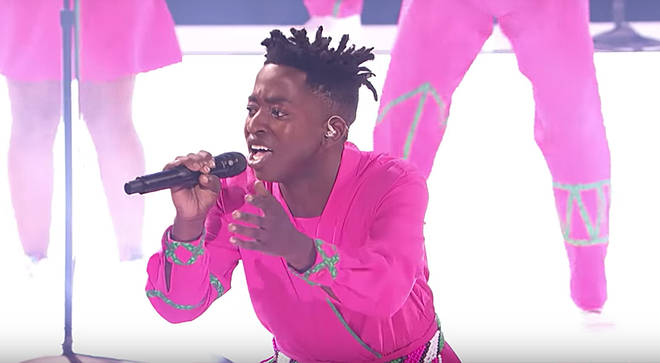 The change to the lyrics was an intentional move by the choir, which is part of a much larger project called The Ndlovu Care Group, launched by Dutch doctor, Dr Hugo Templeman, in the village of Moutse, Limpopo in 1994.
His vision was to create healthy, responsible and self-sustaining communities in rural South Africa – and the choir's work is certainly helping the group to achieve that goal through its vibrant music, which demonstrates the potential for young people to make a positive impact regardless of their background, education or place of birth.
AGT followers have taken to Twitter to express how much they enjoyed the choir's epic performance:
I ❤️each and every one of you and wish you every success. You are beautiful, passionate and wildly talented and your constant perseverance despite so many challenges, reminds me why I will always be proud to be South African regardless of where I reside

— MandyB (@Madebymandyb) August 21, 2019
I stayed up for the uploads. This was absolutely amazing. Saved the best performance for the last. You killed it. Wow. Best performance for the night. I can now retired to bed. UK.

— Nokutula Bhebhe Mhlongo (@noxie88856) August 21, 2019
Broadcast on NBC, the new series of America's Got Talent is hosted by Terry Crews and includes Simon Cowell, Julianne Hough, Gabrielle Union and Howie Mandel on the panel.