10-year-old opera singer blows AGT judges away with a beautiful 'Nessun dorma'
26 June 2019, 12:37
Emanne Beasha is only 10 years old – but just watch how she sings this surprisingly mature rendition of 'Nessun dorma' for the judges on America's Got Talent.
Emanne Beasha, a 10-year-old singer on America's Got Talent, stunned crowds in her first audition with a beautiful performance of a Puccini aria.
Hailing from North Port, Florida, the young soprano sang 'Nessun dorma' an octave higher than is written, showing off a number of impressive top B5s.
AGT's Simon Cowell praises 'extraordinary' 11-year-old cancer survivor violinist >
"I'm so nervous," Emanne tells judges Simon Cowell, Julianne Hough, Gabrielle Union and Howie Mandel, as she walks on stage and faces the audience.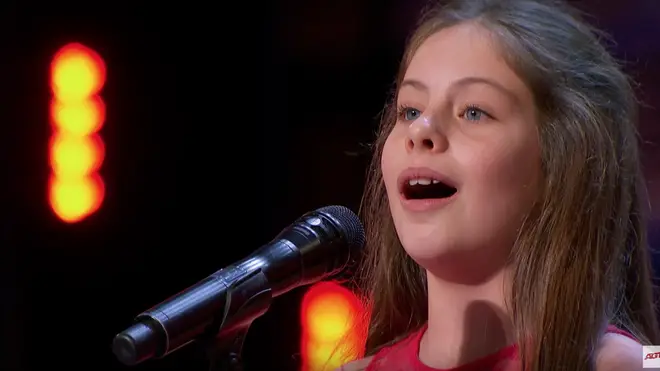 "I'm here with my parents and my brothers," she tells Julianne Hough.
"And what do your parents do?" the judge asks. "My dad owns an ice-cream factory," Emanne replies.
'Nessun dorma', the best-known aria from Puccini's opera Turandot (which premiered in 1926), has long been a popular choice in talent contestants.
13-year-old soprano Laura Bretan, who placed sixth in Season 11 of AGT, got a golden buzzer after singing the aria in her first audition.
Emanne's performance is really impressive. Taking the aria up an entire octave from its original score, she hits two very accurate, sustained B5s at the end of her rendition.
"Vincerò!" she exclaims to the audience. And win, she just might...
America's Got Talent airs on Tuesdays at 8pm ET on NBC.