Who is Emanne Beasha? Meet the 10-year-old opera singer on America's Got Talent
29 August 2019, 18:36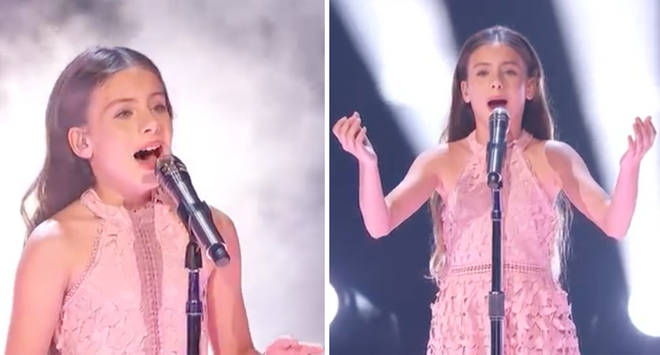 Emanne Beasha, a standout contestant in the 2019 season of America's Got Talent, just sailed through the quarter-finals with a stunning performance of a soprano aria.
Emanne Beasha is a 10-year-old American-Jordanian opera singer, of Circassian descent.
Before impressing international audiences in America's Got Talent, she won the fifth season of Arabs Got Talent.
In her latest performance on America's Got Talent, she sang the soprano aria 'Ebben? Ne andrò lontana' from Alfredo Catalani's opera La Wally. Her performance – in particular, her final high B – was shiver-worthy and beautiful.
Here's everything you need to know about the young singer and her future on AGT.
Who is Emanne Beasha?
Emanne, who was born in Jordan in 2008, has been singing all her life. The young singer's parents discovered her gift for performing when she was just two years old.
In 2017, she received the King Abdullah II Ibn Al Hussein Medal of Merit (Gold) from King Abdullah during Independence Day celebrations in Raghadan Palace.
Earlier this year, she auditioned for Season 14 of America's Got Talent (2019) with a moving rendition of Puccini's aria 'Nessun dorma'. Simon Cowell called her performance "absolutely fantastic", and she received four yesses.
Will Emanne Beasha perform in the AGT semi-finals – and when will they take place?
In the quarter-finals on 27 August 2019, Emanne sang 'Ebben? Ne andrò lontana', and sailed through to the semi-finals.
Emanne will perform among six other semifinalists, on 3 and 10 September. The result shows will take place on 4 and 11 September, before which America will vote and decide on Emanne's fate for the final stage of the competition.
The finals will take place on 17 September, with the result show on 18 September. At the end, one act will be crowned the winner of Season 14 and win a Las Vegas headline and $1 million prize.