Love Island and classical music: what's been played on series five of the ITV2 show so far?
23 July 2019, 14:22 | Updated: 23 July 2019, 14:26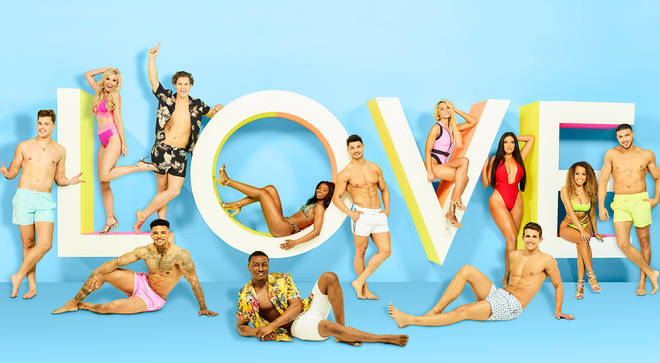 Love Island playing classical music? It's true. The Islanders are back once again for a sizzling summer of awkward challenges and intense recouplings – and the show's classical soundtrack is a perfect match for the on-screen drama.
The fifth series of Love Island is well under way and this year's line-up of singletons are looking for romance in the villa – but which classical pieces have been played on the hit TV show so far?
WARNING: This article may contain spoilers.
'The Good, The Bad and The Ugly – Main Theme'
If there's one intro that spells excitement and anticipation, it's the intro for the main theme of 1966 Spaghetti Western, The Good, The Bad and The Ugly – and it featured in episode five of Love Island on Thursday, 6 June. Composed by Ennio Morricone and performed by The City of Prague Philharmonic Orchestra, its steady beat and two-note melody resembling the howl of a coyote is the perfect accompaniment for Anton's rodeo bull challenge. Jerome Moss' 1958 classic, The Big Country, also featured in this episode and was played by the same orchestra.
Adagio in D minor ('Sunshine')
The spectacular sounds of The City of Prague Philharmonic Orchestra make another appearance on the Island, this time in episode 14 on 18 June. In a brutal twist, Lucie's love interest (curly-haired, sandwich delivery man Joe), is told he is the second islander to leave the villa – and the soaring strings, crashing timpani and moving piano motifs of John Murphy's 'Adagio in D minor' are an ideal match for the on-screen action. (Totes emosh.)
'Ritornare'
He's the most-streamed classical artist of 2019 and is best known for his soothing piano works, so this list wouldn't be complete without a track by Italian pianist and composer Ludovico Einaudi. In episode 18 on 23 May, emotions are running high as model Danny and scientist Yewande exchange thoughts about where their relationship stands. And it's pretty intense stuff, so Einaudi's melancholy piece, 'Ritornare', is just what this tear-jerking clip needs. Sad, sad scenes.
'Angel'
In episode 19 on 24 June, we're treated to a short snippet of 'Angel', a cover of The Weeknd's hit track from Britain's Got Talent finalist Tokio Myers. At this stage of the show, the (extremely awkward) love triangle between Danny, Arabella and Yewande finally comes to an end as the model makes his choice and Yewande leaves the villa. Ouch. Myers' beautiful score and powerful lyrics ('I hope you find somebody to love'), bring the episode to a dramatic close.
'Our Generation'
It seems the crew behind Love Island are pretty keen on Mr Myers this year, as his music features once again on episode 22, aired on 27 June. The award-winning pianist has built a reputation for fusing the rich sound of traditional instruments with electronic sounds in his pieces – and true to his style, 'Our Generation' (2017) combines magnificent orchestral passages and haunting vocal parts with contemporary samples. It complements the episode nicely, which includes plenty of action (and conflict) from Maura and Tom.
'Morning' – Peer Gynt Suite No. 1
In episode 23, sun streams in through the windows of the villa and the girls wake up to find out they're going on an exciting mini-break to Casa Amor. The scene is teamed with Edvard Grieg's 'Morning', defined by soaring strings and flute flourishes. Although it was written by the composer in 1875 as incidental music to Henrik Ibsen's play, Peer Gynt, the piece is clearly just as relevant today.
'Walk'
After sharing several weeks in the villa together as "half boyfriend and girlfriend", nobody ever expected Love Islanders Amy and Curtis to go their separate ways. But alas, it wasn't meant to be for this young couple – and Ludovico Einaudi's 'Walk' became the soundtrack for their heart-wrenching break-up in episode 28. Those tremolo strings and broken piano chords gave us all the feels. *sob*
'Elegy for the Arctic'
Well, it seems as though whoever is selecting the music for season five is quite the Einaudi fan, as the Italian composer's melodies make yet another appearance in episode 36.