Ennio Morricone (1928-2020)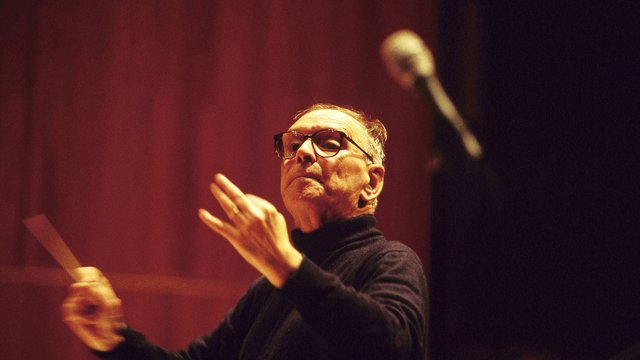 Biography
Life and Music

A former classmate of director Sergio Leone, Morricone studied at Rome's Santa Cecilia Conservatory, where he specialised in trumpet.

His first film scores were relatively undistinguished, but he was hired by Leone for Per un Pugno di Dollari in 1964 on the strength of some of his song arrangements.

Morricone's inventive use of bells, electric guitars, harmonicas and the distinct twang of the Jew's harp have influenced, and revolutionised the music of Westerns to the point where it's hard to imagine a score without his unorthodox instrumentation.

Although his name will always be synonymous with the spaghetti Western, Morricone has written nearly 400 film scores across all film genres, including comedies, romances and thrillers.

Some of his most memorable scores include Roland Joffé's The Mission (1986), Brian De Palma's The Untouchables (1987) Giuseppe Tornatore's 'Cinema Paradiso (1988), and more recently, Kill Bill Vol.1&2 (2003/04) and The Life Aquatic with Steve Zissou (2004).

Morricone died at the age of 91, in Rome, from complications after a fall.

Did you know?

Morricone received the Honorary Academy Award in 2007 "for his magnificent and multifaceted contributions to the art of film music". He was the second composer to receive this award following its introduction in 1928.
View more