Join us for Live Music Month, and watch exclusive Classic FM Sessions
1 October 2019, 11:00 | Updated: 15 October 2019, 17:12
MILOŠ | Over The Rainbow | Classic FM Session
October is Live Music Month on Classic FM. We'll be showcasing the very best live classical performances, as well as videos featuring world-class artists performing exclusively for Classic FM.
October is Live Music Month on Classic FM, where we will be showcasing brilliant live classical music.
And as part of our ongoing celebration of the world's best live music, we've recorded and filmed exclusive performances with top artists.
Across the month we'll be playing iconic recordings and sharing videos of live performances across a variety of radio programmes and online.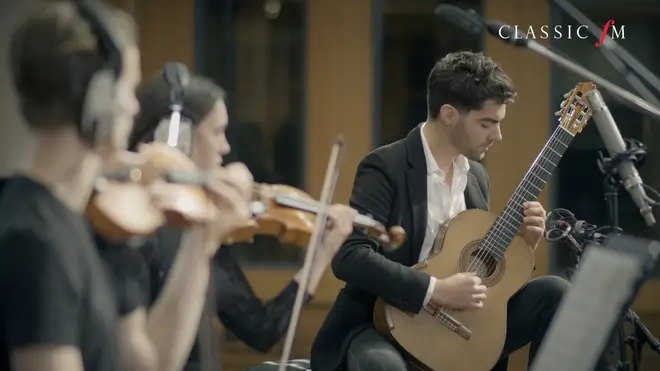 Classic FM Live Music Month 2019 highlights include:
The Full Works Concert
Join either Jane Jones or Catherine Bott every weekday in October for Live Music Month on The Full Works Concert.
Throughout the month, we'll be featuring performances from a variety of exciting events, including the Riga Jūrmala Festival, the International Tchaikovsky Competition, the Gstaad Menuhin Festival and Pavarotti Live in Hyde Park, among others.
We'll also be featuring live performances from the greatest orchestras, showcasing the London Symphony Orchestra, The Britten-Shostakovich Festival Orchestra, the Los Angeles Philharmonic Orchestra, the Royal Liverpool Philharmonic Orchestra, and many more.
Listen to The Full Works Concert at 8pm on weekdays. Click here for details of upcoming shows.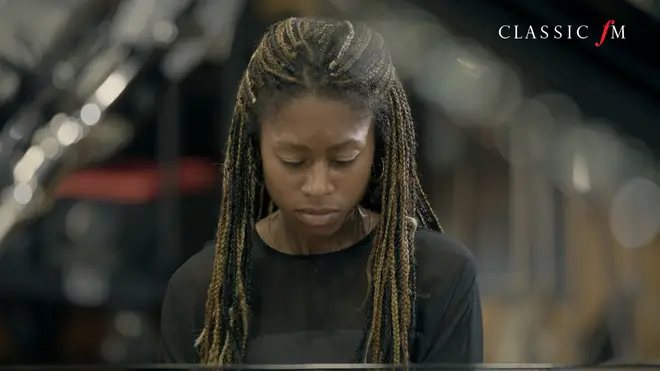 Cowan's Classics with Rob Cowan
To celebrate Live Music Month at Classic FM, Rob Cowan is presenting a new series of special programmes throughout October on Cowan's Classics.
He'll be showcasing the best live music from some of the most iconic musicians, with performances from Pavarotti, Arturo Toscanini, Pierre Monteux and Sir John Eliot Gardiner, along with other world-class performers.
Join Rob Cowan at 7pm on Saturdays.
David Mellor
David Mellor will be presenting a special four-part programme featuring the great orchestras of the world captured live in concert, as part of Classic FM's Live Music Month.
Over the coming weeks, he'll feature orchestras from across Europe, America and beyond, including the Royal Scottish National, Bournemouth Symphony, City of Birmingham Symphony and 'The Big Five' from across the pond, along with other brilliant orchestras.
Listen to David Mellor at 7pm on Sundays.
Exclusive Classic FM Live Music Month Sessions
Pianist Isata Kanneh-Mason, whose debut recording went straight into the classical chart, and guitarist MILOŠ, who has had similar chart success this year, joined us at Air Studios in North London for an incredible one-of-a-kind recording session.
In the hallowed walls of the iconic studios, MILOŠ and Isata performed three tracks each, and as well as hearing their performances on air over the next month, you can enjoy them in all their cinematic glory below.
Isata Kanneh-Mason | Clara Schumann's Scherzo No.2 in C Minor | Classic FM Session
Isata Kanneh-Mason | Clara Schumann Piano Sonata (II – 'Adagio') | Classic FM Session
MILOŠ | Street Spirit (Fade Out) | Classic FM Session
Isata Kanneh-Mason | Clara Schumann Piano Sonata ('scherzo') | Classic FM Session
MILOŠ | Sound Of Silence | Classic FM Session
Past live Classic FM Sessions
Also available to watch are several past Classic FM Sessions, featuring the world's very best artists, including cellists Yo-Yo-Ma and Steven Isserlis, and violinist Jennifer Pike.
Steven Isserlis – Bach Cello Suite No. 3, Bourrée I and II at Wigmore Hall
Rachmaninov Piano Concerto No. 3 (I) | Victor Maslov | Classic FM Session
Yo-Yo Ma plays J.S. Bach's Cello Suite No. 1 at St. Stephen Walbrook in London
Donizetti's 'Ah! mes amis' | Javier Camarena | The Royal Opera House
Jennifer Pike 'The Lark Ascending': Backstage at Classic FM Live
Ensemble Hesperi – Variations on a Scots theme
Head to our official YouTube channel for more exclusive Sessions, our 'Discover Instruments', 'Discover Voices' and 'Discover Conducting' series, and much more!