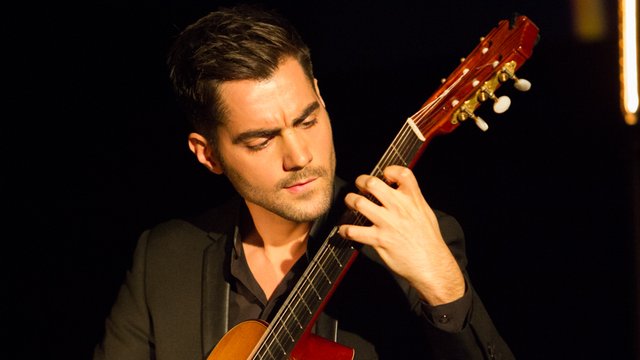 Biography
Life and Music

Before he first wrapped his fingers round a guitar, Miloš had already displayed a natural aptitude for singing. When he was eight years old he went to study guitar at the music school in Podgorica.

Miloš began making appearances in major concert halls by the time he was 14.

At 17 Miloš, won a scholarship to study guitar with Professor Michael Lewin at the Royal Academy of Music in London. He graduated with First Class honours in June 2004.

He continued his studies with a two-year Masters degree in Performance, achieving a Distinction.

Miloš has made prestigious appearances at the Lucerne Festival, the Wigmore Hall and the Purcell Room.

He has also collected the Ivor Mairants Award in 2002 and the Julian Bream Prize in 2005 and became the first guitarist to win the Prince of Wales' Prince's Prize.

He has recorded numerous best-selling albums, including 'Arunjuez' with London Philharmonic Orchestra, 'Sound of Silence', and 'The Moon & the Forest', featuring two guitar concertos written especially for him by Howard Shore and Joby Talbot, in 2021.

Did you know?

Miloš became the first guitarist ever to be made a Meaker Junior Fellow of the RAM.
View more
Discover Miloš Karadaglić
Best Miloš Karadaglić recordings
Libertango Astor Piazzolla

Conductor: Christoph Israel

Ensemble: European Film Philharmonic Orchestra

Soloists: Milos Karadaglic

Record label: Deutsche Grammophon

Catalogue ID: 479 0514
Concierto de Aranjuez (1) Joaquin Rodrigo

Conductor: Yannick Nezet-Seguin

Ensemble: London Philharmonic Orchestra

Soloists: Milos Karadaglic

Record label: Deutsche Grammophon

Catalogue ID: 481 0811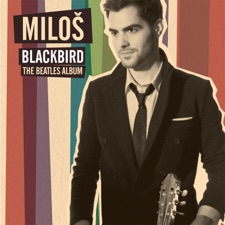 'Blackbird'
John Lennon / Paul McCartney
Soloists: Milos Karadaglic
Record label: DECCA
Catalogue ID: 481 2310
More Miloš Karadaglić video