Meet Kirill Petrenko, the 'anti-maestro' conductor taking Berlin by storm
20 September 2019, 16:38 | Updated: 11 August 2020, 16:05
Tchaikovsky: Symphony No. 6 "Pathétique" / Petrenko · Berliner Philharmoniker
The Siberian-born conductor is transforming the Berlin Philharmonic with his fresh approach to performance – here's everything you need to know.
Kirill Petrenko is the latest conductor to step out onto the podium and lead the Berlin Philharmonic, succeeding Sir Simon Rattle in one of classical music's top jobs.
Despite his notoriously shy demeanour, Petrenko's approach to conducting has been described by music critics as "unapologetically beautiful and brutal".
During a performance of Berg's Lulu-Suite, his "new energy announced itself even more strikingly… lean and powerful – viscerally so on occasion."
"The finale was a thrilling ride, in which Petrenko achieved an impressive feat of piling on the energy without the music ever feeling pushed or breathless," Hugo Shirley writes for Bachtrack.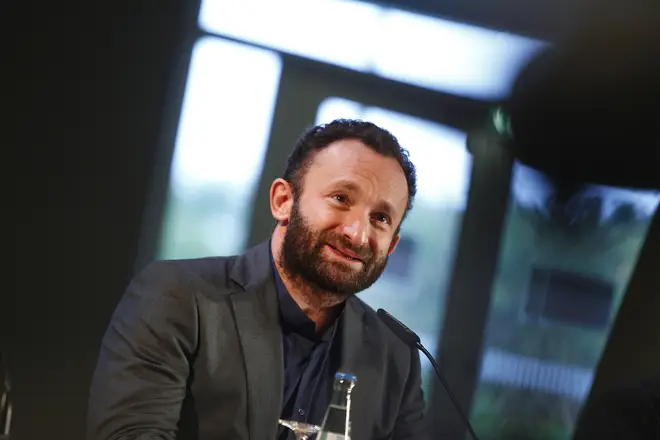 Who is Kirill Petrenko?
Kirill Garrievich Petrenko – who, we should point out, is not related to RLPO chief conductor Vasily Petrenko – was born in Omsk, Russia on 11 February 1972.
Petrenko became interested in music at an early age and made his public debut as a pianist aged 11.
Aged 18, the young musician emigrated to Austria with his family and studied music at the Vorarlberger Landeskonservatorium in Feldkirch, Vorarlberg, where he graduated with honours in piano studies.
With his father a violinist and his mother a musicologist, Petrenko was determined to follow their musical lead and chose to pursue a career in conducting.
He made his conducting debut in 1995 in Vorarlberg with a production of Benjamin Britten's Let's Make an Opera, and since then he has led prestigious orchestras all over the world.
Petrenko established his reputation mainly in German opera houses – first at the Meiningen Opera, for the 2011 premiere of Wagner's Ring des Nibelungen, then at the Komische Opera, in Berlin, and most recently at the Bavarian State Opera, in Munich.
Now, the 47-year-old conductor returns to Berlin as the chief conductor of the Berlin Philharmonic, where he will remain until 2021.
Kirill Petrenko & Berliner Philharmoniker: Dawn of a new era
A man of few words...
Owing to shyness, Petrenko releases hardly any recordings, chooses not to give press interviews and limits his conducting to a few select orchestras.
Opposed to the Instagram era of self-promotion, he also wanted to ensure there were no images of him on the posters advertising the performance to inaugurate his tenure – a recital of Beethoven's Ninth Symphony, which took place in front of an audience of 20,000 at the Brandenburg Gate.
Petrenko said: "I prefer to speak through my work on the podium."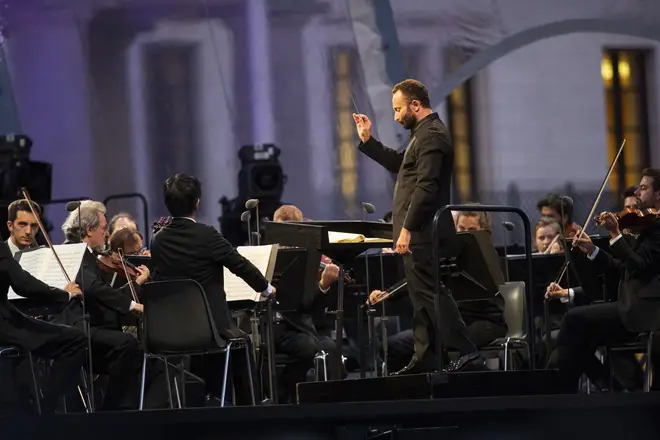 Nikolaus Bachler, the general manager of the Bavarian State Opera in Munich, who gave Petrenko his first job, explained: "He is such a winning person, but so shy.
"Where the State Opera, where Mr. Petrenko is finishing an acclaimed period as music director, wanted a portrait of him, it went with a video installation that showed only his hands, conducting Wagner's "Götterdämmerung."
Despite his introvert nature, artists love working with him – and occasionally persuade him to socialise. Esteemed tenor Jonas Kaufmann said: "I once forced him to drink a beer with me. He came, he ordered a teeny-weeny beer, and then he talked.
"He had maybe 10 minutes to talk and didn't touch the beer. Then he took the beer, drank it in one and said, 'OK, have a nice evening!"
Beethoven: Symphony No. 7 / Petrenko · Berliner Philharmoniker
What performances does Kirill Petrenko have coming up?
The Russian conductor will be leading the Berlin Philharmonic across Europe over the next few months, including in Vienna at the Wiener Konzerthaus, and in Germany at the Berliner Philharmonie and Alte Oper.
Have a look at all the orchestra's upcoming concerts here.