Pianist Kodi Lee wins Season 14 of America's Got Talent
19 September 2019, 12:57 | Updated: 19 September 2019, 12:59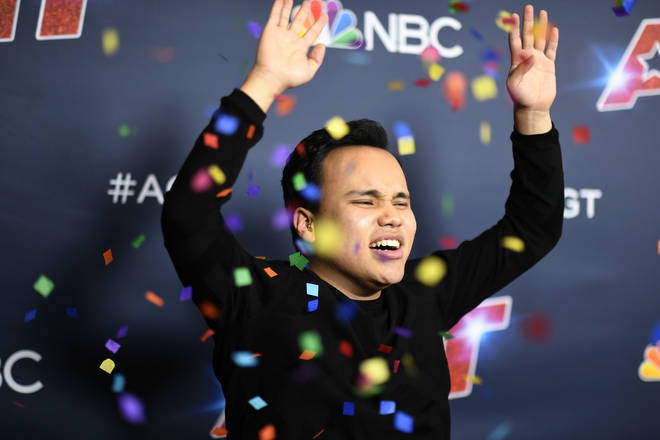 Kodi Lee's soulful voice has made him the latest champion of America's Got Talent – and what a performance it was.
Pianist Kodi Lee has been announced as the winner of America's Got Talent.
The AGT finale saw Kodi Lee compete against the Detroit Youth Choir to be crowned champion – a result which was decided by the nation.
His rendition of Calum Scott's 'You Are the Reason', performed as a duet with Leona Lewis, wowed the audience and won over the country.
Read more: 10-year-old Emanne Beasha makes the America's Got Talent finals after Simon Cowell casts the deciding vote >
The 22-year-old, who is blind and has autism, has sailed through the competition and has continuously amazed judges Simon Cowell, Howie Mandel, Gabrielle Union and Julianne Hough.
His first audition was such a hit with the judges that he received the golden buzzer from Gabrielle Union ­– which sent him straight to the live shows.
Kodi was born with optic nerve hypoplasia and survived life-saving surgery at just five days old. He was later diagnosed with autism aged four.
The other acts who made a top five position in the final included Quartet Voices of Service (fifth place), dance troupe V. Unbeatable (fourth place), and comedian Ryan Niemiller (third place).
Kodi was also up against stiff competition in the form of violinist Tyler Butler-Figueroa and opera singer Emanne Beasha.
Along with the honour of being named winner of AGT, Lee has taken home $1 million and will be headlining shows in November at Paris Las Vegas Hotel & Casino in Las Vegas.
We can't wait to see what Kodi does next.