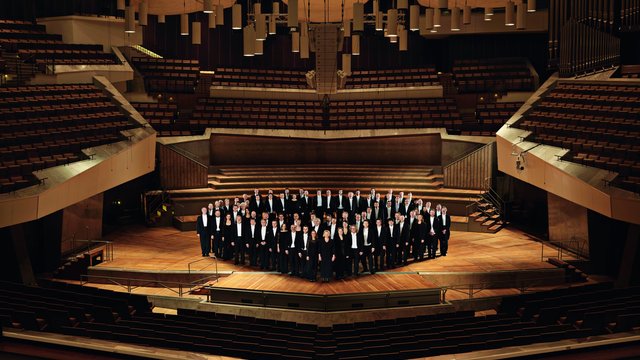 Biography
In spring 1882 Benjamin Bilse announced plans to take his already underpaid orchestra on a concert tour to Warsaw travelling in fourth class. For 54 of his musicians the moment had come to declare their independence as the 'former Bilse Kapelle'.

When Hermann Wolff, a Berlin concert agent, took over the management in 1887 a stable basis for the future was finally established. He changed the group's name to the Berliner Philharmonisches Orchester, turned a renovated roller skating rink into the first Philharmonie and sought out the best conductors of that day for his musicians.

The early days of the orchestra saw three mercurial figures shape its future considerably. Hans von Bülow, Arthur Nikisch and Wilhelm Furtwängler instilled a self-confidence and promoted a virtuosity amongst its musicians that would become the orchestra's hallmark.

Herbert von Karajan joined the orchestra as its artistic director in 1955. He remained in the post for 35 years, Berlin Philharmonic's longest serving conductor to date.

Sir Simon Rattle became artistic director in 2001, following Claudio Abbado's successful tenure. The Liverpool-born conductor quickly established a trail-blazing educational programme and converted the orchestra into a public foundation, the Stiftung Berliner Philharmoniker.

In January 2009, the Berlin Philharmonic initiated a forward-looking project: the Digital Concert Hall. Concerts can now be enjoyed live on the internet and retrieved from the video archive of the Digital Concert Hall at any time.

Did you know? Sir Simon Rattle said the Berlin Philharmonic were never standing still, and responded incredibly quickly. "Maybe it's because this city, Berlin, functions that way too," he said.
View more
Discover the Berlin Philharmonic
Best Berlin Philharmonic recordings
Symphony No.1 in C minor Opus 68 (2) Johannes Brahms (1833-1897 : Germany)

Conductor: Simon Rattle

Ensemble: Berlin Philharmonic Orchestra

Record label: EMI Classics

Catalogue ID: 50999 26725420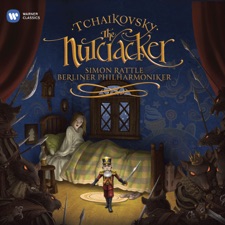 The Nutcracker - Chinese Dance Peter Ilich Tchaikovsky (1840-1893 : Russia)

Conductor: Simon Rattle

Ensemble: Berlin Philharmonic Orchestra

Record label: Universal International Music

Catalogue ID: 50999 64638522
Berlin Philharmonic news and features