When Beyoncé showed us mere mortals her full operatic voice
31 July 2020, 10:54 | Updated: 31 July 2020, 10:56
Beyoncé is basically an operatic mezzo-soprano in disguise – and she's just proved it in this impressive new clip.
Back in September 2019, Beyoncé has just shared a video on Instagram, flexing her vocal chords in an impressive operatic style.
The American artist's incredible singing, songwriting, acting and modelling skills have earned her fans worldwide – but now the multi-talented star has added another string to her bow.
In the video (watch above), Bey moves towards the mic and says: "So I hear some opera in the background. Could you bring me back to the first verse?"
She then proceeds to sing an F sharp, holding the note beautifully with a vibrato that would make even Joyce Di Donato proud.
Read more: Beyoncé actually has an insanely good operatic mezzo-soprano voice >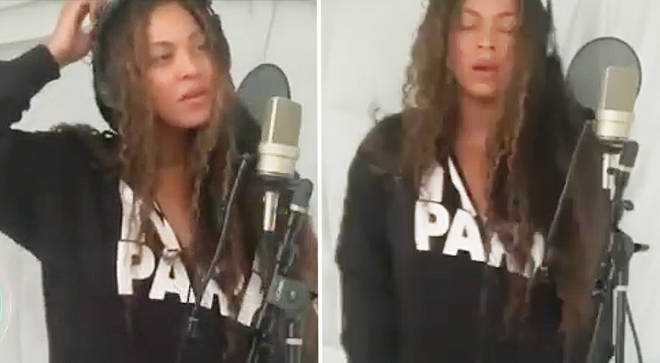 And proving that she is indeed an operatic mezzo in disguise, the 'Crazy in Love' singer follows it up with a stunning scalic passage in F sharp minor before hitting an F sharp an octave higher (with total ease, of course).
The impressive clip has been taken from Making The Gift, an hour-long TV documentary that takes viewers behind-the-scenes of the Lion King-inspired soundtrack album she released in July.
The show, which first aired on ABC yesterday, takes a look at "Beyoncé's creative process" as she curated The Lion King: The Gift, and includes footage of her recording sessions and interview clips:
Read more: Beyonce and Donald Glover sing Lion King's 'Can You Feel The Love Tonight' – here's our musical analysis >
Naturally, we couldn't be more pleased about Beyoncé's love of opera – and can't help wondering what else she might be able to sing.
Hey Bey, we officially challenge you to Bizet's 'Habanera'...