This octave-heavy piano version of Flight Of The Bumblebee is utterly crazy
2 November 2016, 17:12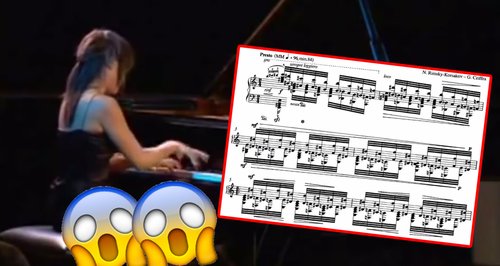 Yuja Wang dashes off this absolutely bonkers version of the Rimsky-Korsakov classic as if it's nothing.
There are countless versions of Rimsky-Korsakov's iconic Flight Of The Bumblebee floating around, but few of them compare to the sheer virtuosity of this one from Yuja Wang.

This particular version was arranged by legendary pianist Georges Cziffra, and it's a truly dizzying rendering of an already-fiendish tune.

Her hands. You cannot see them.