Watch Beyoncé as Nala in the new 'Lion King' trailer
4 June 2019, 12:07 | Updated: 4 June 2019, 12:31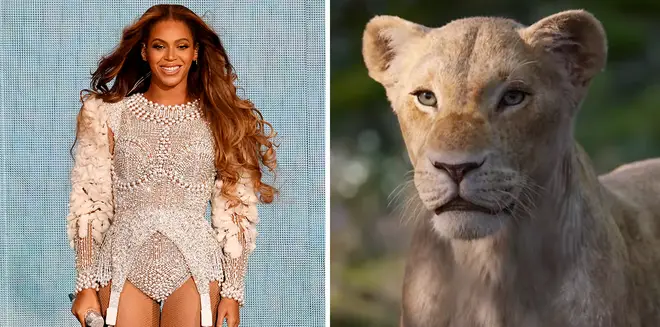 The wait is over: Beyoncé is definitely in 'The Lion King' and we're all just a bit excited.
Beyoncé is set to play Nala in Disney's 2019 remake of The Lion King and fans have been eagerly awaiting any sign of her in trailers and teaser clips since the cast was announced.
And now, the wait is over. A new trailer was released overnight featuring Bey as Nala, addressing Simba's destiny as King of the Pride Rock pack.
Read more: The Lion King remake – trailer, cast, soundtrack and release date revealed
"Simba, you have to take your place as king," she says. "We made you. Come home."
These lines are enough to get fans excited, and many have jumped online to express their adoration for Queen Bey's beautiful, deep voice in character. We're with you, guys.
Who else has been cast in 'The Lion King' 2019 remake?
Donald Glover will be the voice of Simba opposite Beyoncé as Nala, while James Earl Jones, who was Mufasa in the 1994 film version, will return to play his original Lion King role.
Chiwetel Ejiofor is the voice of Scar, Seth Rogen and Billy Eichner are Pumbaa and Timon, John Oliver is Zazu, John Kani is Rafiki, and Alfre Woodard is Sarabi, Simba's mother.
When will 'The Lion King' 2019 remake be released in the UK?
Disney's 2019 remake of The Lion King will be out in cinemas on 19 July 2019. Now we've finally heard the lions talk, it's starting to feel more real.