ABRSM must include more black and BAME composers in exam syllabus, music leaders urge
16 July 2020, 15:52 | Updated: 16 July 2020, 16:00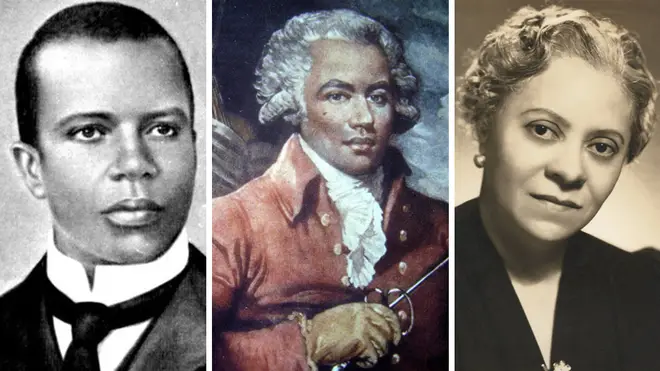 Currently 99 percent of the syllabus features white composers according to research – this is omitting the significant contributions of black and BAME composers to music history, leaders say.
Musicians and industry leaders are calling out the Associated Board of the Royal Schools of Music (ABRSM) for the lack of diversity in its exam syllabuses.
According to a yet-to-be-released study by Austin Griffiths, a senior teaching fellow at University College London, 98.8 percent of the 3,166 pieces on the latest ABRSM exam syllabuses for 15 instruments were written by white people.
Griffiths has found low scores – 14, or 0.4 percent – for pieces by composers of African heritage for the piano, violin, viola, cello, double bass, flute, oboe, clarinet, bassoon, French horn, trumpet, trombone, bass trombone, tuba, or harp.
Only eight black composers, including Miles Davis and Duke Ellington, were represented overall, with the jazz syllabuses playing a part here.
Read more: Black composers who changed the course of classical music history >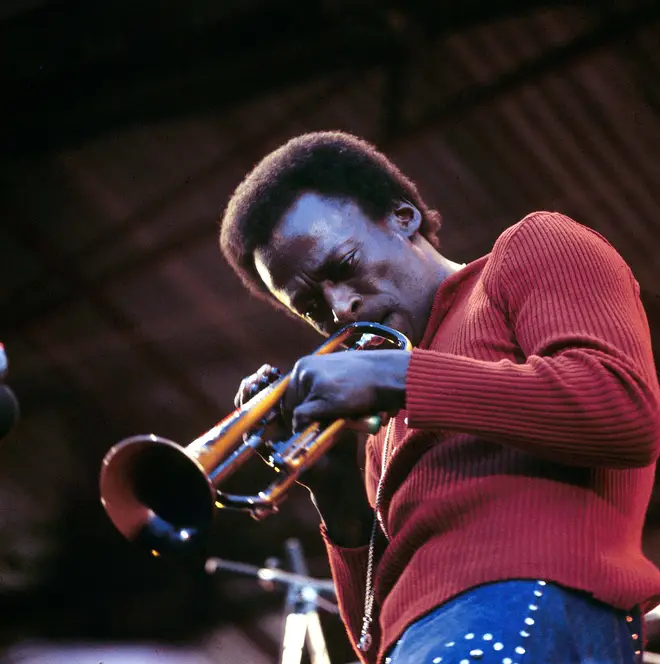 The calls for ABRSM to diversify are backed up by a Change.org petition, 'Ensure the Representation of Black Composers on the ABRSM Syllabus', which has had nearly 4,000 signatures to date. The petition states that no black composers, and only one BAME (Black, Asian, and minority ethnic) composer, feature on the 2019-20 piano syllabus.
"Historically there are plenty of black composers who have shaped the course of Western classical music," the petition affirms, listing Chevalier de Saint-Georges, Florence Price, Scott Joplin, Samuel Coleridge-Taylor, George Bridgetower, William Grant Still, George Walker and many more.
"Why are we limiting diversity in a subject that clearly has a rich and varied history, and contributing to the erasure of people of colour from Western history?" it asks.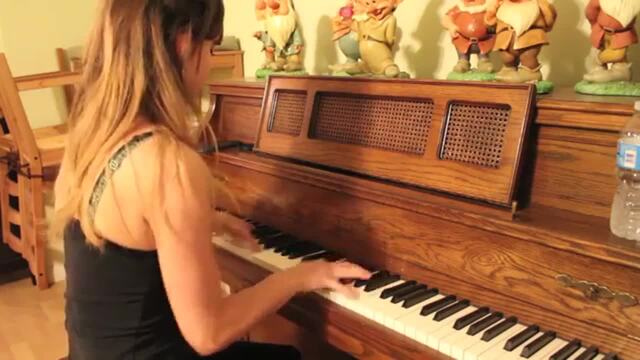 Scott Joplin's Maple Leaf Rag – but it's played WAY too fast
Scott Caizley, PhD research student at King's College London, has also been surveying BAME representation in the ABRSM syllabus, using publicly available syllabuses as well as resources available through the Higher Education Statistics Agency.
Caizley and others highlight the link between ABRSM's predominantly white curriculum and the lack of black representation in conservatoires.
"ABRSM are influential on an international level"
"I surveyed part of the syllabus to form part of my wider research on decolonising the classical music canon," Caizley tells Classic FM. "Using the ABRSM is imperative due to the exam board's influence on aspiring classical musicians on an international level. Conservatoires also use the ABRSM as guidelines for their entry criteria – this is how influential they are."
"I remember sitting in my office shocked and stunned when I discovered just how poorly represented BAME composers were in the syllabus. I was even more shocked when I discovered how many UK-domiciled black students were enrolling in UK music conservatoires."
In his research, Caizley has noted that only five black students have been admitted to the Royal College of Music (RCM) over the past five years.
"I don't think conservatoires are racist"
"I do not think the RCM, and conservatoires, for that matter are racist." Caizley says. The RCM does have a ten-year vision for improving equality and diversity. "They are however not doing enough to help equal the playing field and for that, they have a role to play in the diversity crisis.
"My research shows how through the systemic removal of quality music education in UK state schools, many young people are losing opportunities to which is contributing to fewer BAME young people participating in classical music."
Cellist Sheku Kanneh-Mason recently echoed similar sentiments on the topic of representation in classical music as a whole.
Caizley's research is funded to explore experiences of underrepresented people in UK music conservatoires and is dedicated to understanding experiences of both BAME and working class classical musicians.
Read more: Sheku – 'Classical music isn't racist. It's about access to music education' >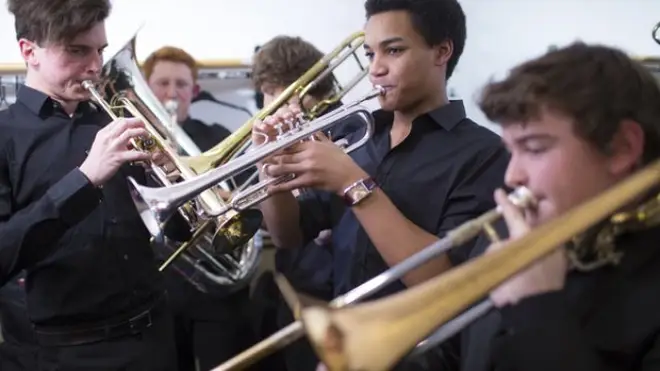 The ABRSM is 'absolutely committed' to representation
The ABRSM has responded, telling Classic FM: "ABRSM is absolutely committed to addressing under-representation of black composers on its syllabuses.
"We are taking proactive steps to ensure our syllabuses are more representative in future and are working with partners to develop a mentoring scheme for composers of Black, Asian and diverse ethnic descent as part of this commitment and will be held to account for all our actions on this issue."
The exam board also released a statement on its website last week, in which ABRSM chief exec Michael Elliot recognised its "disproportionate influence over the music that is taught to, and played by, a global audience" and said that the worldwide Black Lives Matter movement had "made us redouble our efforts on diversity and inclusion".
Despite these declared efforts, the new piano syllabus came out this week and contains not one black composer in the list of 255 pieces included.
Caizley commented: "It would be interesting to know who picks the syllabus and how the methods they use to do this. Perhaps their methods in doing so should be made public so we can see where they are going wrong."
Read more: Ballet brand adds darker shades of pointes following petition >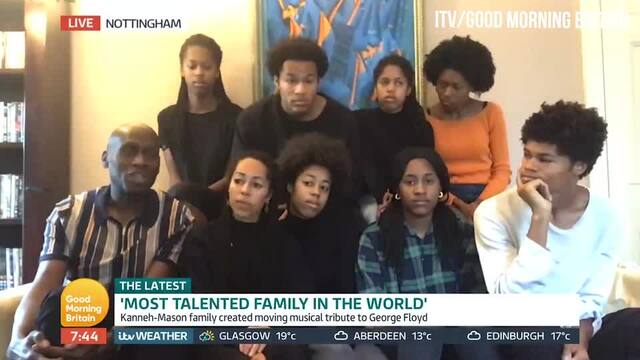 Classical music isn't racist, insists Sheku Kanneh-Mason
Why is racial diversity important in exam syllabuses?
"If we let classical music education remain a preserve for the white and wealthy we are denying ourselves a future of diverse and rich music," Caizley tells Classic FM. "As we can see through the alumni of Britain's conservatories [which rely on ABRSM syllabuses], these institutions are gatekeepers to the industry.
"Who they train ultimately ends up on the stage and whilst they are not fully to blame they have a duty to do more."
So, what can they do?
"It would be beneficial for conservatories to reach out to primary schools and engage with primary aged students, especially those who have had no previous exposure to classical music. 
"We must now acknowledge those unheard voices, those composers whom for too long have been pushed aside and had their works unnoticed. This is not about removing Mozart or Beethoven or any other great composers but more about bringing in."
Read more: Black musicians who have shaped the classical music world >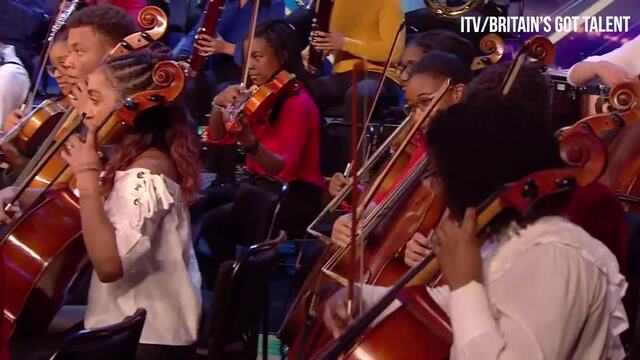 Chineke! Junior Orchestra make Classic cool on Britain's Got Talent
What can ABRSM do to diversify its exam syllabuses?
"Plentiful repertoire exists and repertoire rich with musical variation from BAME composers," Caizley says. "This is something an exam board should perpetuate and celebrate.
"Having a lack of BAME representation, especially black composers, shows ignorance, something which we must all do better with if we are to committed to equalising the playing field of classical music and ensuring the music is representative of the society in which it serves."
He also recommends the exam board actively listens to black and BAME voices. "Many groups and organisations are campaigning to decolonise the music curriculum – go and listen to these voices and get others involved in the decision making process."
Chi-chi Nwanoku OBE, the founder of Chineke! Foundation – created in 2015 to provide career opportunities to Black and Minority Ethnic (BME) classical musicians – recently penned an open letter to Boris Johnson, urging the PM to "address the inaction and resistance to the real institutional change that is needed to support the Black Lives Matter movement, and recognise the energy and pain that is being expressed by people of colour who have felt abused, powerless, underrepresented and ignored for too long."
The letter has been co-signed by numerous leaders in music.