Cellist Sheku Kanneh-Mason: 'Classical music isn't racist. It's about access to music education'
19 June 2020, 14:24 | Updated: 19 June 2020, 14:47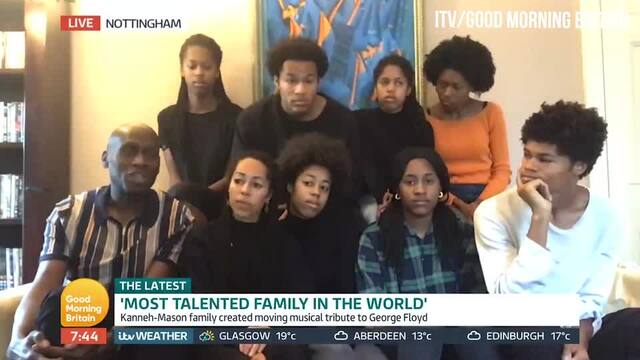 Classical music isn't racist, insists Sheku Kanneh-Mason
The star cellist insists there's not inherent prejudice in classical music, but more black children need to be taught the subject to combat a lack of diversity in the industry.
Cellist Sheku Kanneh-Mason has spoken out on British television about representation and diversity in classical music.
The 21-year-old cello virtuoso, who rose to fame after performing to an audience of two billion at Prince Harry and Meghan Markle's Royal wedding, made the comment on Good Morning Britain earlier today.
Seated beside his family – including his sister, piano star Isata Kanneh-Mason – he told viewers: "I think it's very easy to point the finger at classical music, but I actually think it starts way earlier than the profession.
"I think it's more to do with the lack of diversity and opportunities in music education. And so I wouldn't say that classical music is a racist field – it's more that very few black people have the opportunity to experience it."
Isata added: "We're very lucky, our parents worked very hard to make sure we got those opportunities, but they're not so easily available for everyone. That is something we would like to see change – a lot of people have to rely on how things are in schools, that's something we'd all like to see change."
Read more: 'Swing Low, Sweet Chariot' faces ban from England rugby matches due to slavery link >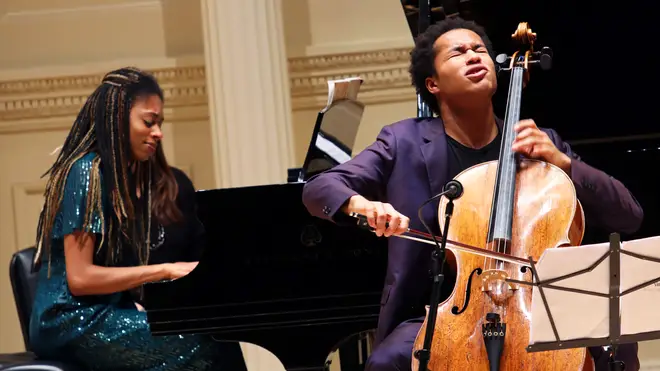 Describing the challenges that many parents face, Sheku's mother, Dr Kadiatu Kanneh, said: "It's difficult for parents, we wanted to make sure there was nothing they thought they couldn't do. We wanted to make sure every field they went into they had the sense they could do anything they wanted, and of course we're proud of what they've achieved undoubtably."
But Sheku and Isata aren't the first classical artists to highlight the challenge of keeping quality music education in schools – superstar pianist, Lang Lang, and saxophonist, Jess Gillam, have also expressed their views, as well as Elton John and violinist Nicola Benedetti.
Speaking at The Global Awards 2019 to an audience of more than 3,000 people at London's Hammersmith Apollo, Lang Lang said: "In our world, music lessons [have] become a real challenge. I really want to work with all of you to bring music [classes] back to the [state] schools."
Read more: Elton John – 'It's tragic that music is being taken out of schools' >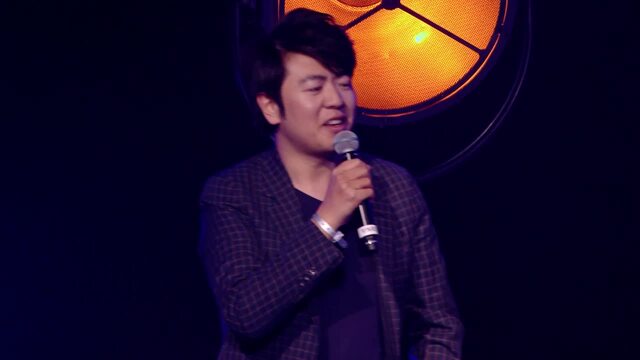 Lang Lang highlights the lack of music education in state schools
Their thoughts were echoed in a survey of 2,220 teachers by the British Phonographic Industry (BPI), in which 21 percent said they'd seen a decrease in music provision at state schools over the past five years, while private schools have seen an increase in music provision in the same period.
The research also found that only one in eight of the most deprived schools in the UK have an orchestra, compared with 85 percent of independent schools.
In a statement, Geoff Taylor, chief executive of the BPI and the Brit Awards, said the growing disparity between the music opportunities offered in state and independent schools needs to be reviewed: "People may have different talents and aspirations, but the one thing that gives us all an equal opportunity to fulfil our potential, whatever our background, is education."
"These BPI findings make us profoundly concerned that music education and tuition in state schools is beginning to lag far behind that in the independent sector. This inequality is not just deeply unfair to children in the state sector, it risks depriving our culture of future talents as diverse as Adele, Stormzy and Sheku Kanneh-Mason."
Read more: 'Music is absolutely essential to our existence': saxophonist Jess Gillam >
Elton John on Classical Music, Playing at Diana's Funeral and His Songwriting Process | Classic FM
But when it comes to the future of diversity in classical music, Sheku's father, Stuart Mason, feels largely optimistic.
During today's interview, he said: "What we've seen recently in the classical world is things are getting better. But when you go to concerts and look at audiences, it is widely un-diverse and we would like this to change – and our children are part of that."