Ballet brand adds darker shades of pointe shoes, as petition calls for change
9 June 2020, 17:26 | Updated: 11 June 2020, 09:39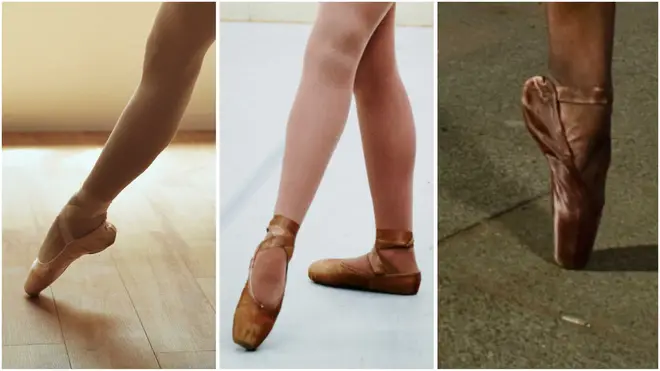 Responding to an online petition that attracted over 140,000 signatures, Bloch ballet suppliers will be adding more varied shades to its selection of satin slippers, to ensure greater representation of people of colour.
A major ballet shoe supplier is finally making pointe shoes to match black and Asian skin tones.
Bloch, based in West London, announced it would be adding new skin tones to its selection following a Change.org petition calling for more representation for people of colour.
For a long time, the company has been urged to expand its range of skin tones to make ballet more inclusive. Until now, Bloch ballet suppliers have made pink satin pointe shoes.
The petition was started two years ago, and gained traction again this month as issues of racial inequality continue to dominate national conversation and action following the death of George Floyd.
Read more: The show must be paused: the classical world falls silent to honour George Floyd >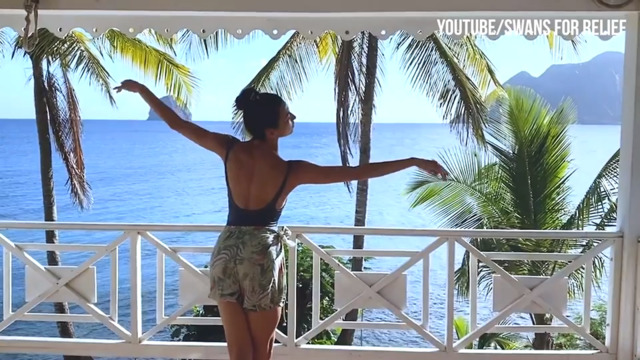 Ballerinas from around the world create relief video
"Dancers of colour are often told to obtain brown pointe ballet shoes (the hard-toed lace-up shoes you probably associate with ballet), and not the traditional pink," the petition states.
"But few manufacturers make brown pointe shoes – not only is there very little diversity in ballet itself, but what exacerbates the issue is that there is often zero diversity in shoe shades. If you don't fit the one shade of shoe colour, you automatically feel like you don't belong.
"Bloch, one of the largest and most well known suppliers of ballet pointe shoes, needs to start producing pointe shoes that are made for more than those who have a white or tan skin tone."
And now they are.
On Instagram, Bloch has said it will be introducing darker shades into its pointe shoe offering in Autumn, writing: "Thank you for your messages, we truly appreciate and value all your feedback and have been listening intently and know we have to do better for our dancers. Whilst we have introduced darker shades into some of our product ranges, we can confirm we will be expanding these shades into our Pointe shoe offering which will be available in Autumn this year."
Bloch follows another pointe shoe brand, Freed, which introduced darker shades of pointe shoe on top of its pink satin offering back in 2019.
Freed's shimmering shoes, which took a year to develop and are available in shades of bronze and brown, were the result of a collaboration between Freed of London and Ballet Black (a professional ballet group for international dancers of black and Asian descent).
Previously, dancers from ethnic minority backgrounds would be forced to apply the 'pancaking' method to pink pointe shoes, covering them in makeup to make them match their skin tone.
Freed said in a statement at the time: "This wouldn't of been achievable without the help of everyone involved, especially Ballet Black whom we collaborated with to create these beautiful new colours."
Cassa Pancho, Founder, CEO and Artistic Director at Ballet Black, told The Guardian that since launching the shoes, many people have responded with shock that they didn't already exist: "All the effort that's gone into this and the first thing they say is, 'That took long enough!' But you forget how different the dance world is to the wider world."
She continued: "After people's shock, came fascination. It caught hold of the public's imagination in a way I don't think Freed or Ballet Black had anticipated."
Read more: World's greatest ballerinas dance in their homes in beautiful video for coronavirus relief >
As black ballet stars like Michaela DePrince, Precious Adams and Misty Copeland (who recently launched the online initiative, Swans for Relief to raise money for dancers with no source of income following the coronavirus outbreak), continue to redefine the ballet world through their incredible work, developments in the production of pointe shoes speak volumes for how the industry is moving forward to embrace dancers of all backgrounds.