10 of the best Romantic composers in classical music history
23 November 2020, 08:56 | Updated: 14 July 2023, 12:59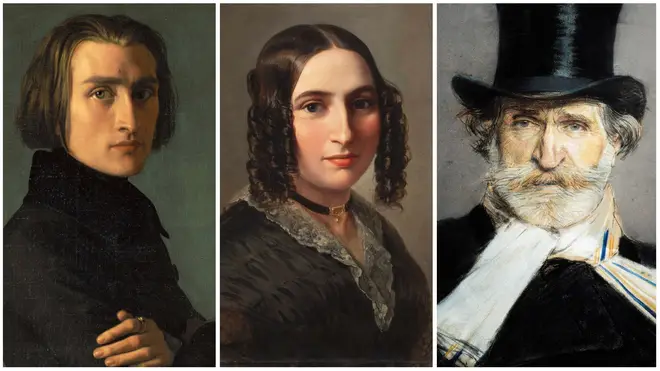 From the year 1800 to around 1910, Western Classical Music was defined by its soaring melodies and ever-expanding orchestras, its originality and self-expression. Here are the composers who made it all happen.
The Romantic period. "So good, they named it twice", in the great words of composer and Classic FM presenter, John Brunning.
The 'Early' Romantic period began around the year 1800 with then-Classical great, Ludwig van Beethoven, whose revolutionising of the symphony gave life to a new era in music history.
Fast-forward to the turn of the century, and music was looking wildly different to how it did in the Classical era (1730-1820). The Late Romantics, composers like Rachmaninov and Mahler, were expanding the orchestra to unprecedented proportions, adding more colours and instruments and turning music into a vehicle to express the full spectrum of human emotion – from sorrow to joy, passion to grief.
Here, we explore some of the Romantic period's greatest contributors.
Read more: 30 of the greatest classical music composers of all time
We know what you're thinking – of course, Romantic music doesn't end at these 10 composers.
The 19th century produced a melting pot of musical expression, to which composers including Richard Strauss, Felix Mendelssohn, Sibelius, Berlioz, Schumann, Grieg, Dvorák and Debussy were all prolific contributors. Find out more about the composers and their music by clicking on their names.