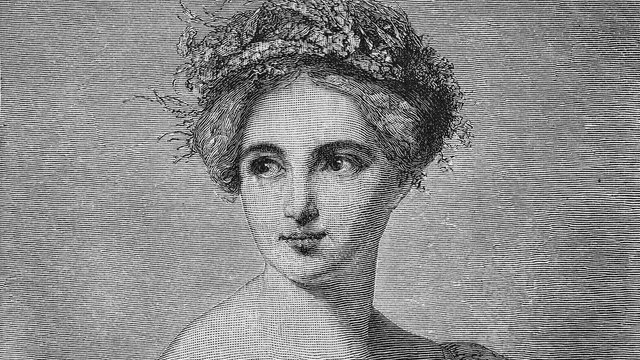 Fanny Mendelssohn (1805-1847)
She was born into a musical family – her mother taught her to play the piano and her brother was the composer Felix Mendelssohn.

Fanny was such a brilliant pianist that at the age of 13 she could play all of the Preludes from Bach's The Well-Tempered Clavier from memory.

Her teachers recognised that there was something special about this young girl – one of them, Carl Friedrich Zelter, wrote in a letter to the German writer Goethe: 'the oldest daughter could give you something of Sebastian Bach This child is really something special'.

Zelter also went on, in a different letter, to pay Fanny the highest compliment he could think of… that she 'plays like a man'. Thanks, Zelter.

She began to write music, something her father tolerated rather than supported saying 'Music will perhaps become Felix's profession, while for you it can and must be only an ornament'.

Felix himself was more supportive, though, and helped Fanny get her music published, albeit under Felix's name.

This led to an awkward encounter with Queen Victoria. When Mendelssohn paid a visit to perform for the queen, she requested that he play her favourite Mendelssohn song, 'Italien'. Felix had to explain that that song wasn't actually by him, but by his sister Fanny.

Fanny married the painter Wilhelm Hensel in 1829 and had a son, Sebastian Ludwig Felix, the following year.

In 1838 she made performed as a pianist for the first and only time in public, playing her brother's Piano Concerto No.1.

And in 1846, she finally published a collection of music in her own name. She died in 1847 of complications from a stroke.
View more