A detailed guide to Rachmaninov's Second Piano Concerto
18 April 2017, 20:14 | Updated: 18 April 2017, 20:15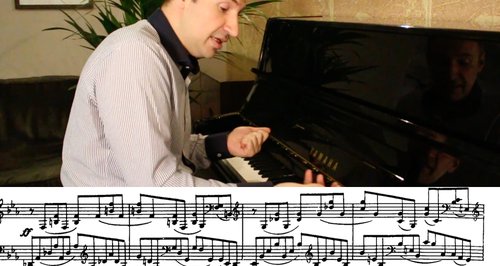 Pianist Simon Trpčeski is performing this Romantic colossus at Classic FM Live at the Royal Albert Hall tonight. Ahead of his performance, we asked him to talk us through the great work.
Rachmaninov's Second Piano Concerto has topped our Classic FM Hall of Fame a huge 8 times since 1996 and at this month's Classic FM Live the brilliant Macedonian pianist performed the work with the Bournemouth Symphony Orchestra.
You can hear the whole spine-tingling performance on air on Wednesday evening at 8pm.
Just before he headed out on stage, we asked him to talk us through the piece.
The first movement
"There's a mood of church bells in the opening – Rachmaninov really loved church music. The pianist really needs to focus to get into that mood."
The second movement – the Romantic heart
"The very relaxed, purity of emotions of the main theme of the second movement always the audience."
And the finale
This is where the concerto is more playful – but he finishes with a trademark Rachmaninov flourish.