20 of the greatest sopranos and mezzos of all time
5 September 2023, 17:28 | Updated: 12 October 2023, 16:03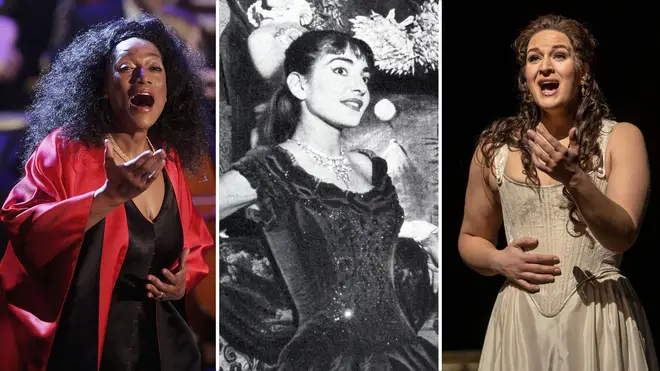 A look at some of the most successful soprano singers across history – from operatic divas to experimental art song interpreters.
What makes a good soprano soloist? Some would argue it's the ability to produce the highest notes possible by the human voice, whilst making the task look as effortless as simply speaking.
Others may say it's the ability to command the stage, bringing to life some of opera's greatest roles, from Verdi's independent yet emotional Violetta to Mozart's magic-wielding sorceress, The Queen of the Night.
Well, these 20 soprano and mezzo-soprano singers have stood the test of time thanks to enduring vocal prowess, and an adoring fan base.
Discover their voices and stories below...
Read more: Soprano sings blistering top F sharp that you will never want to unhear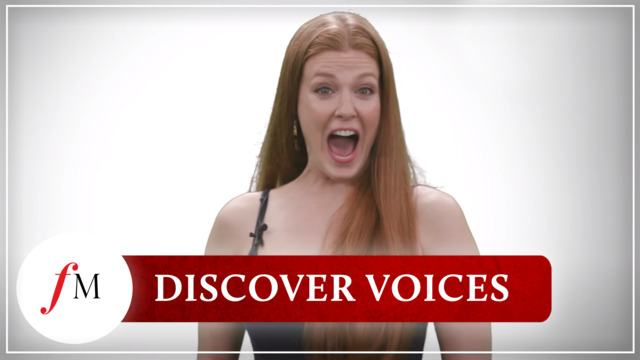 How high can a mezzo-soprano sing?
Jessye Norman (1945-2019)

American opera singer, Jessye Norman, is considered to be one of the greatest soprano voices of all time.

The award-winning, critically acclaimed dramatic soprano, wowed audiences and critics all over the world during her career, especially in her performances of the music of Wagner, Richard Strauss and Mozart.

As one of few Black opera singers to break through the racial barriers of the 1960s classical music industry, she performed on the world's greatest stages, from La Scala, to the Metropolitan Opera in New York.

Away from the concert hall she sang at the 1996 Summer Olympics opening ceremony in Atlanta and for the second inauguration of American President Bill Clinton in 1997.

Read more: 11 Black opera singers you should know about

"Mild und leise wie er lächelt" (Isoldes Liebestod)

Maria Callas (1923-1977)

American-Greek soprano, Maria Callas, is considered one of the most gifted performers of her generation.

The superstar soprano packed an incredible career into her short 53 years of life and had already appeared in operas such as Tosca, Fidelio, La Gioconda, Die Walküre and Turandot by the age of 23.

"Her acting is what does it for me," former Classic FM presenter John Suchet once said.

"She created characters you could believe in. Her acting was so totally believable, and her lower register was amazing."

Maria Callas sings "Casta Diva" (Bellini: Norma, Act 1)

Cecilia Bartoli (1966)

Cecilia Bartoli is known for singing both soprano and mezzo-soprano roles.

Over the last few decades, Bartoli has regularly sung in the world's most prestigious concert venues across Europe, the US and Japan, including the Royal Opera House in London. Known for her performances of early music, the soprano has been termed the 'Queen of Baroque'.

"She's so very passionate about her art," Classic FM's Anne-Marie Minhall said about the soprano.

"She loves to carry out research into great singers of the past, as well as neglected music and composers."

OPERA PLANET Cecilia Bartoli 'Agitata da due venti' - Vivaldi 4K ULTRA HD

Joyce DiDonato (1969)

Joyce DiDonato is an audience favourite with the credentials to back it up, from core operatic repertoire to revelling in the golden age of musicals.

The multi Grammy Award-winning mezzo-soprano has appeared at opera houses across the globe from New York to London, and Munich to Tokyo.

In one memorable career moment in 2007, DiDonato broke her leg on stage and managed to finish the show – and then finished the rest of the run performing from a wheelchair.

In 2018 the acclaimed singer won the Olivier Award for Outstanding Achievement in Opera.

Read more: Star mezzo Joyce DiDonato joins London school children for powerful environmental message, through music

Joyce DiDonato - Lascia ch'io pianga

Angela Gheorghiu (1965)

In November 1994, this Romanian soprano created a sensation when she debuted as Violetta in Verdi's La traviata at London's Royal Opera House. Almost 30 years, this natural to the stage remains one of the world's most beloved and sought-after singers.

Though she excels in many roles, Angela Gheorghiu is a true Puccini specialist, and always brings something very special to the Italian composer's heroine roles. She is regarded as one of the finest 'Toscas', with a voice and presence that so naturally embodies Puccini's great diva.

Gheorghiu was married to star tenor Roberto Alagna for 13 years, and the two were a formidable operatic power couple around the turn of the millennium.

Tosca - Vissi d'arte (Angela Gheorghiu, The Royal Opera)

Montserrat Caballé (1933-2018)

Spanish operatic star Montserrat Caballé was a three-time Grammy award-winning soprano, admired for her phrasing, technicality, and versatility as a soloist.

Caballé's bel canto work particularly in the operas of Verdi, Bellini and Donizetti is considered legendary and places her among the greatest singers of the 20th century.

So when the great Freddie Mercury wanted to capture the essence of operatic drama in a new song, 'Barcelona', there was only one name on his list: Montserrat Caballé.

And although many of those who know her will do so only from this one song, her career on the operatic stage is the envy of many.

Read more: The iconic time Freddie Mercury and Montserrat Caballé initiated the 1992 Barcelona Olympics

Freddie Mercury & Montserrat Caballé - Barcelona (Original David Mallet Video 1987 Remastered)

Lise Davidsen (1987)

Norwegian soprano Lise Davidsen might still be in her 30s, but her vocal pedigree already places her among the greats.

With a voice with power, lustre and sensitivity in equal measure, Davidsen already has scaled operatic heights.

The Norwegian made her debut at Glyndebourne in 2017 and then New Your's Metropolitan Opera in 2019. She made her debut at La Scala the day it reopened, 10 May 2021, following a six-month shutdown due to the Covid-19 pandemic.

Lise Davidsen sings Richard Wagner: Dich, teure Halle, grüss' ich wieder, from Tannhäuser

Renée Fleming (1959)

Renée Fleming has had a career as glittering as her voice is glistening.

The five-time Grammy Award-winning soprano rose to operatic prominence in the 1990s with her performances of Mozart and Richard Strauss. It was in the 2000s when she rose to true superstar status, headlining at the great opera houses of the world and recording best-selling albums.

Away from legendary opera houses, Fleming has perused her love of Broadway, jazz and musicals with many acclaimed collaborations.

She has also sung on one of the biggest stages of all, famously giving a rousing rendition of the US national anthem before a TV audience of hundreds of millions at the Super Bowl in 2014.

Renée Fleming: Super Bowl 2014 National Anthem

Mirella Freni (1935-2020)

Legendary Italian soprano, Mirella Freni had a long and successful career, singing in some of the world's great opera houses, from La Scala to the Metropolitan Opera.

She managed her roles so that impressively, in her 60s she could still sing the part of Mimì in Puccini's La bohème in opera houses around the world. She was subsequently given the Italian nickname La Prudentissima or 'the most prudent one'.

"Definitely one of the greatest sopranos of the last century," Classic FM's Catherine Bott said of the Italian opera singer.

"Freni had an inborn gift for creating a perfect, smooth vocal line, and a natural talent for inhabiting every role, from the innocent Butterfly to the courageous Tosca."

Mirella FRENI - Io son l'umile ancella. ADRIANA LECOUVREUR. Giordano

Diana Damrau (1971)

Diana Damrau is an internationally acclaimed German soprano admired for her signature roles across Verdi, Mozart and Strauss operas.

Damrau's interpretation of Mozart's 'Queen of the Night' aria from The Magic Flute is one of opera's most viral videos.

The soprano's powerful rendition conjures a sense of terrifying drama and chilling control, not only in her actions, but her voice too.

Demonstrating her virtuosic versatility, Damrau made history in the Metropolitan Opera's 2007/08 season by appearing as both Pamina and the Queen of the Night in different performances of The Magic Flute during the same run.

Read more: What are the lyrics to the 'Queen of the Night' aria?

The Magic Flute – Queen of the Night aria (Mozart; Diana Damrau, The Royal Opera)

Christa Ludwig (1928-2021)

German mezzo-soprano, Christa Ludwig, was an opera icon.

Ludwig defined roles including Dorabella in Mozart's Così fan tutte, Kundry in Wagner's Parsifal, Leonora in Beethoven's Fidelio and both Octavian and Marschallin in Strauss's Der Rosenkavalier.

In 2010, she was awarded France's Legion of Honour, the highest French order of merit.

When she passed away in 2021, tributes from the world of opera flooded in. The chairman of the Vienna Philharmonic, Daniel Froschauer notably said, "With the passing of Christa Ludwig, one of the greatest voices of the 20th century has fallen silent."

Christa Ludwig singt "Von ewiger Liebe" von Johannes Brahms mit Leonard Bernstein am Klavier

Birgit Nilsson (1918-2005)

Swedish soprano, Birgit Nilsson, was best known for her operatic performances of Wagner and Strauss.

After achieving worldwide fame thanks to her front page-making performance as Isolde at the Metropolitan Opera in New York City in 1959, she went on to perform at many of the world's major opera houses including Vienna, Berlin, Tokyo, Paris, Chicago and London's Royal Opera House.

In 1979 she sang at the opening concert of the Sydney Opera House, in an all-Wagner concert, with the Sydney Symphony Orchestra.

Classic FM presenter, David Mellor said she was, "Surely the greatest Wagner soprano of the 20th century."

Birgit Nilsson "Pace, pace, mio Dio" on The Ed Sullivan Show

Elisabeth Schwarzkopf (1915-2006)

Often considered one of the 20th century's greatest singers, Elisabeth Schwarzkopf, was a German-born Austro-British lyric soprano.

Schwarzkopf was a champion of German lieder and one of the finest Mozart singers of all time. In her older years, she became a doctor of music at the University of Cambridge in 1976, and was presented as Dame Commander of the Order of the British Empire (DBE) in 1992

At the age of 25, Schwarzkopf was awarded a full contract with the Deutsche Oper Berlin, but only on the condition she join the Nazi Party. It was a decision that haunted the rest of her career.

She is mostly remembered however for a vocal clarity, which few since have been able to match.

Elizabeth Schwarzkopf "Drink to me only with thine eyes"

Sumi Jo (1962)

Sumi Jo is a South Korean soprano who studied under Dame Elisabeth Schwarzkopf.

The lyric coloratura soprano is a Grammy Award-winning artist and has performed at the world's great opera houses, from La Scala to the Metropolitan Opera.

Jo is remembered as being the first artist to record the unedited version of Strauss' 'Aria of Zerbinetta' from his opera Ariadne auf Naxos. The notoriously difficult aria is over 20 minutes in length with multiple high notes, and Strauss edited his original sheet music as he thought the piece was impossible to sing.

In 2003 the acclaimed artist was designated UNESCO Artist for Peace due to her "commitment to the promotion and the understanding of Korean culture all over the world".

Sumi Jo - Verdi - La Traviata - Violetta - Sempre Libera

Kiri Te Kanawa (1944)

Dame Kiri Te Kanawa is known for her warm tone and characterisation which has made her one of the most popular and garlanded sopranos in history.

The Kiwi opera singer is a full lyric soprano voice, which has been described as "mellow yet vibrant, warm, ample and unforced". She notably performed Handel's Let the Bright Seraphim at the high-profile wedding of King Charles, then Prince of Wales, and Lady Diana Spencer in 1981.

"I met her at the Royal College of Music when she received an honorary doctorate," Classic FM presenter, Sam Pittis recalled.

"She was really engaging and I think her longevity is amazing. She told me she thought it was harder for young singers to break through to the top ranks today."

Kiri Te Kanawa-Chi il bel sogno di Doretta

Joan Sutherland (1926-2010)

Dramatic coloratura soprano, Dame Joan Sutherland, made history as the first Australian to win a Grammy Award.

The Australian singer won the award for best classical performance by a vocal soloist, for her double LP The Art of the Prima Donna.

Sutherland is remembered as one of the best coloratura sopranos to have ever lived, and in 1965, alongside performing in some of the top opera houses across the world as a soloist, toured with the legendary tenor, Luciano Pavarotti.

Following a breakout role as the titular character in Handel's Alcina, Sutherland was given the title 'La Stupenda', which appeared in newspapers across the world, and continued to be associated with her across her career.

Tu vedrai che amore in terra - Il Trovatore. Joan Sutherland, 1983 HD Video

Barbara Hannigan (1971)

Canadian soprano, Barbara Hannigan, has made an international name for herself as both a talented singer and conductor.

The musician rose to fame as a rule-breaking soprano known for her virtuosic performances of contemporary opera.

She is particularly acclaimed for her performances of György Ligeti's Mysteries of the Macabre, and by 2011 was performing the work both as a soprano, and as a conductor.

Among other contemporary works, Hannigan has received critical acclaim for her performances in Alban Berg's Lulu, and British composer George Benjamin's opera, Written on Skin.

In 2016 she was made a Member of the Order of Canada, the second-highest of the country's honours.

Read more: Barbara Hannigan on mentoring the next generation of classical music stars

El misterio de la macabra - Barbara Hannigan y la Sinfónica de Londres

Lucia Popp (1939-1993)

Lucia Popp was a Slovak soprano who rose to fame as an opera singer, and recitalist.

Despite beginning her studies as a mezzo-soprano, her voice developed a higher register, leading her to perform as a soprano during her professional career.

She made her professional debut singing as Mozart's Queen of the Night in The Magic Flute, a role she would return to a decade later in a recording conducted by Otto Klemperer.

Once Popp reached her 30s, she turned from coloratura roles to lyric, and subsequently sang multiple roles during her career in the same opera. Examples of this include singing both the Queen of the Night and Pamina in The Magic Flute, Adele and Rosalinde in Johann Strauss II's Die Fledermaus and Sophie and the Marschallin in Richard Strauss's Der Rosenkavalier.

Lucia Popp: Song to the Moon (Rusalka)

Victoria de los Angeles (1923-2005)

Spanish soprano, Victoria de los Angeles, encompassed a wide range of repertoire throughout her career.

She was uniquely both a master of opera and the recital, with the later half of her career focusing French and Spanish art songs.

The soprano made her debut at Barcelona's esteemed opera house, El Liceu, at just 18 years old, while she was still a student. She debuted as Mimì in Puccini's La bohème.

The musician went on to perform at the world's great opera houses, from London's Royal Opera House, to La Scala, and the Metropolitan Opera, where she went on to sing with the company for a decade.

Victoria De Los Angeles Carmen "Habanera"

Leontyne Price (1927)

American lyric soprano Leontyne Price, 93, was among the first African American opera stars to achieve international success.

In 1960, Price made history as the first African American to sing solo at Milan's La Scala, in Verdi's great opera Aida. Price notably gave 204 performances at the legendary Metropolitan Opera during her career, and over half of these were as one of Verdi's leading ladies.

As one of the Met's leading prima donnas in the 1960s onwards, Price accompanied the opera company on tours around southern theatres, which were still segregated at the time. Price's performances were an integral factor in the changing of the times.

She is remembered today for her barrier-breaking voice, and timeless talent.

Leontyne Price Opera Farewell 'O patria mia' from Aida by Verdi