First look at 'Maria' biopic as Angelina Jolie becomes legendary opera star Maria Callas
10 October 2023, 09:12 | Updated: 10 October 2023, 17:17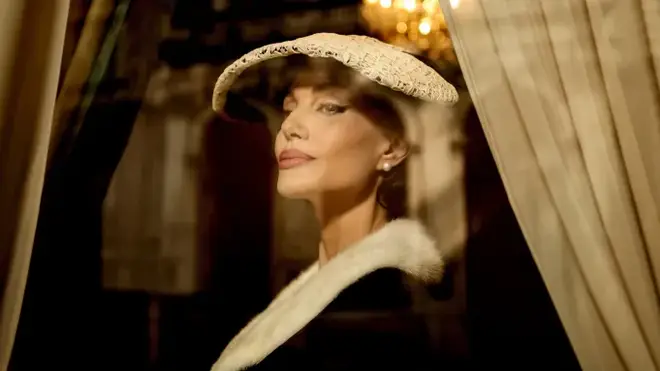 The Hollywood actor is transformed into 'La Divina', for the upcoming biopic about 20th-century opera diva Maria Callas.
The first glimpses of Maria, a new film set during Maria Callas' final days in 1970s Paris, were revealed on Monday.
Angelina Jolie will play the American-born, Greek soprano in a biopic about the "tumultuous, beautiful and tragic story of the life of the world's greatest opera singer, relived and reimagined during her final days in 1970s Paris", according to a press release.
Director Pablo Larraín praised Jolie's "extraordinary preparation" for the role.
Two photos of the actor as 'La Divina' have been published. In one, Jolie is opera's most famous diva, wearing a wide-brimmed lace hat – in the other, she is holding a pair of large, round spectacles to her face.
Larraín said in a statement, "I am incredibly excited to start production on Maria, which I hope will bring Maria Callas' remarkable life and work to audiences all around the world, thanks to the magnificent script by Steven Knight, the work of the entire cast and crew, and especially, Angelina's brilliant work and extraordinary preparation."
Read more: Who was Maria Callas and why is she one of the greatest opera singers of all time?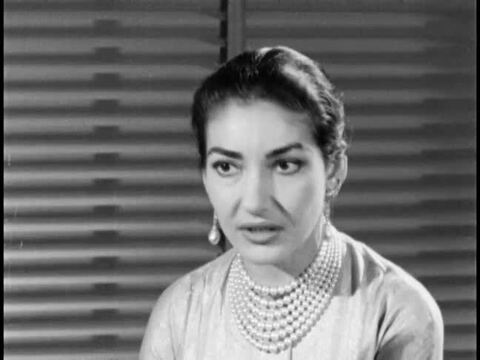 Opera diva Maria Callas interviewed at Savoy Hotel: 'Well, I don't know what you mean by tempestuous'
Larraín previously directed Jackie, a biopic about Jackie Kennedy who was caught in a tragic love triangle with Callas. The screenplay for Maria is by Steven Knight, who penned the hit UK series Peaky Blinders. Knight also worked with Larraín on the 2021 biopic Spencer starring Kristen Stewart.
Jolie told The Hollywood Reporter in 2022: "I take very seriously the responsibility to Maria's life and legacy. I will give all I can to meet the challenge.
"Pablo Larraín is a director I have long admired. To be allowed the chance to tell more of Maria's story with him, and with a script by Steven Knight, is a dream."
Read more: Maria Callas biopic – cast, plot release date and music revealed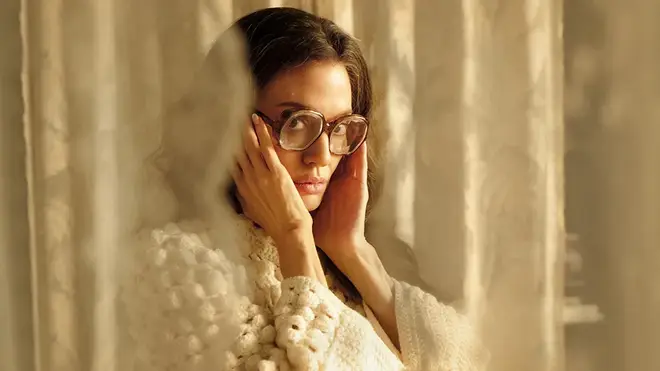 The independent production has signed to a SAG-AFTRA interim agreement allowing it to begin shooting now, over eight weeks in Paris, Greece, Budapest and Milan. It will feature original garments worn by Callas, according to a press release.
Alongside Jolie, the cast includes Pierfrancesco Favino, Alba Rohrwacher, Haluk Bilginer, Kodi Smit-McPhee (Elvis) and Valeria Golino (Portrait of a Lady on Fire).
Callas is one of the most celebrated operatic figures in music history. With a range of three octaves, Callas was widely hailed for her bel canto singing, and for her Verdi and Puccini interpretations.
She spent her final years living in isolation in Paris and died of a heart attack aged 53.
Read more: Listen to Maria Callas' vocal range in just 90 seconds (it's huge)