Maria Callas: Who was 'La Divina' and why is she one of the greatest opera singers of all time?
10 October 2023, 17:13 | Updated: 10 October 2023, 17:29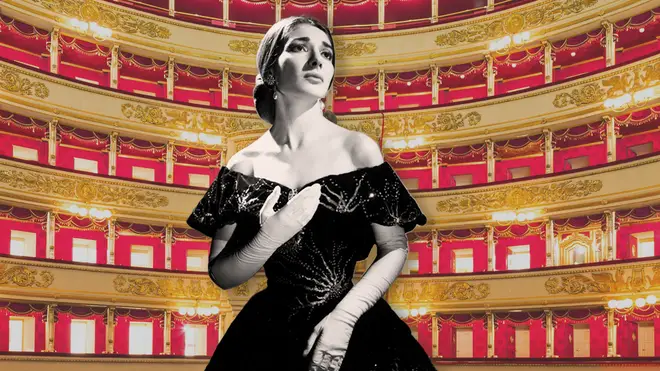 American-born Greek soprano Maria Callas is one of the great opera voices of all time. Discover her story, from her extraordinary vocal range and celebrity lifestyle to her untimely death.
A century on from her birth, this diva's distinctive voice continues to enchant people the world over. But despite an extraordinary career, life wasn't always straightforward for Maria Callas.
From a complicated family life and beginning, Callas projected herself onto the world's greatest stages, dominating the scene with her unparalleled vocal talent.
She filled auditoriums across the globe, tackled some of opera's most challenging roles without so much as a batted eyelid, and rubbed shoulders with the likes of Marilyn Monroe and Queen Elizabeth II.
But Maria Callas only enjoyed a short time in her prime before her monumental soprano voice began to falter, and she left the stage behind for a quiet life in Paris, before her early death.
Here's everything you need to know about the 20th century's biggest diva.
Read more: Maria Callas biopic starring Angelina Jolie – cast, plot release date and music revealed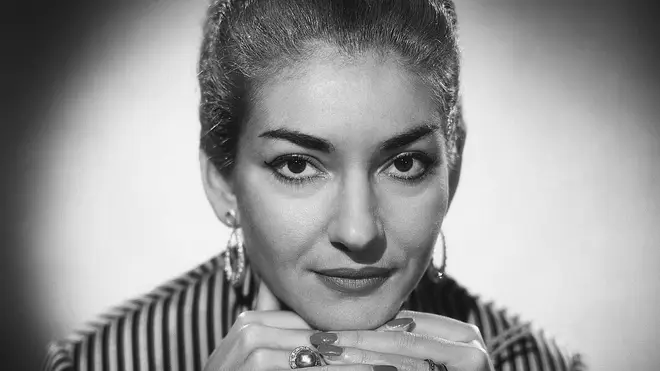 Where did Maria Callas grow up, and who was her family?
Maria Callas was born to Greek parents in New York City on 2 December 1923, and over the course of a 33-year career gained the affectionate nickname 'La Divina', and the love and respect of much of the world's population.
Callas spoke often about her unhappy childhood, and difficult relationships with both her parents. Her mother, Litsa, discovered Callas' vocal talent early on, and pressured her to perform.
This caused long-lasting damage to the pair's relationship, as the soprano would later recall: "I'll never forgive her for taking my childhood away. During all the years I should have been playing and growing up, I was singing or making money."
Callas returned to Athens with her mother and older sister when she was 13, where she entered into the Greek National Conservatoire to take singing lessons under Maria Trivella.
Read more: First look at 'Maria' biopic as Angelina Jolie becomes legendary opera star Maria Callas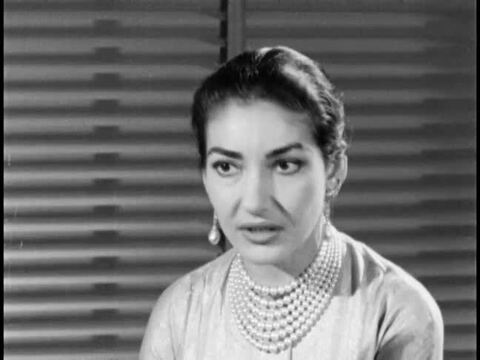 Opera diva Maria Callas interviewed at Savoy Hotel: 'Well, I don't know what you mean by tempestuous'
What was Maria Callas' voice like?
Maria Callas' first teacher, Maria Trivella, waived all tuition fees for the then-13 year old after hearing her audition, remarking that her untrained voice "swirled and flared like a flame and filled the air with melodious reverberations like a carillon."
Callas had been presented to Trivella as a contralto, but the teacher soon decided that Callas was most likely a dramatic soprano and set to work on refining her singing technique. Trivella would later say that Callas had been a "model student, fanatical [and] uncompromising", studying between five and six hours a day.
In 1939 Callas joined the Athens Conservatoire to study with Elvira de Hidalgo, who she credits with helping her to learn the Italian bel canto style of singing.
Soon after her professional debut in early 1941, aged just 17, critics and colleagues alike began to refer to her talent as "God-given".
At the height of her fame and success, Callas' unique voice divided opinion – for each person who was struck by her sheer talent, there was another who found it harsh and penetrating, with one mentor even saying she had "a great ugly voice, in a way."
How many octaves could Maria Callas sing?
Maria Callas' vocal range spanned just under three octaves. Her lowest note sung in performance was F-sharp3 – just below middle C – and her highest was E6 – the first 'E' above the stave.
Read more: Listen to Maria Callas' vocal range in just 90 seconds (it's huge)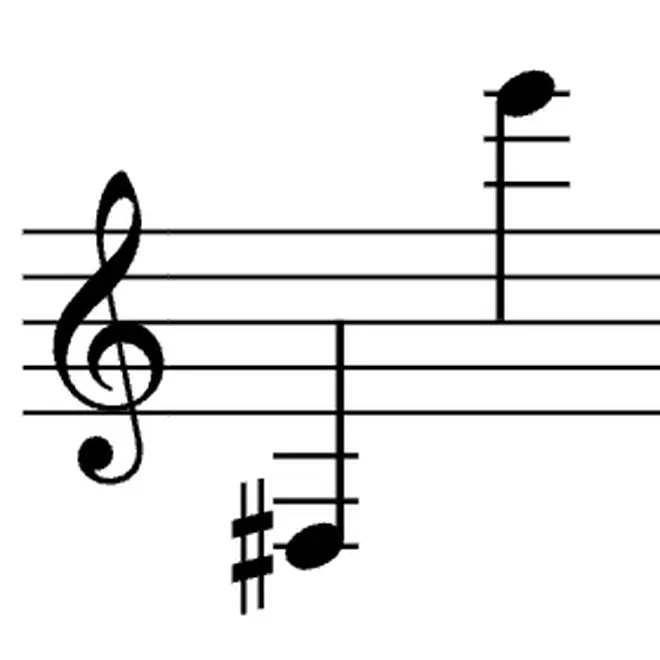 Whilst Callas' vocal range isn't particularly remarkable for a soprano of her calibre – it matches that of Montserrat Caballé and is even slightly smaller than that of Renée Fleming – what sets the Greek soprano's voice apart is her sheer vocal power and technical agility across the full range.
Fellow singers and music reviewers remarked on the dramatic darkness of her low register, a "part oboe, part clarinet"-like middle register, and a bright and brilliant high register.
Music producer Walter Legge also commented on her extraordinary control, saying that her chromatic runs "were beautifully smooth, and staccatos almost unfailingly accurate."
Read more: We looked at the vocal ranges of these iconic singers — and they're really impressive
Maria Callas sings "Casta Diva" (Bellini: Norma, Act 1)
Why did Maria Callas lose her voice?
From around the 1950s, it became apparent that Maria Callas' voice was beginning to lose some of that magical quality that had previously made her so immediately successful.
Many people across the classical music industry and beyond have chimed in over the years, with many different (and often conflicting) opinions as to why Callas' voice couldn't stand the test of time.
Giulietta Simionato and Louise Caselotti, both former colleagues of the great soprano, each thought that Callas had taken on too demanding roles, and roles that were too light, too soon.
Elsewhere, her husband blamed the hormonal changes caused by early menopause, and others, including world-renowned soprano Joan Sutherland and many, many critics, attributed Callas' vocal changes to her 36kg weight loss.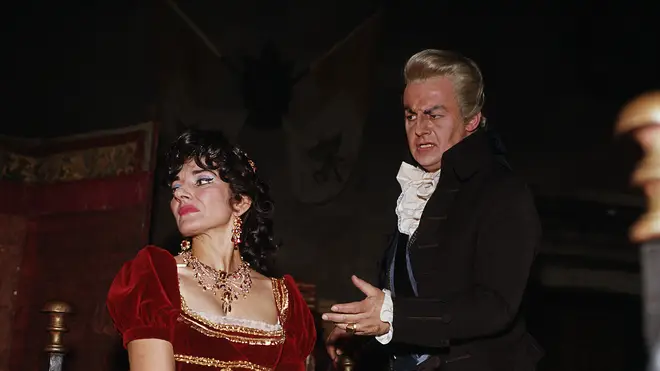 A close friend of Callas', Tito Gobbi, said that her voice was unchanged, and that Callas was instead suffering from a confidence issue: "She was at the top of a career that a human being could desire, and she felt enormous responsibility. She was obliged to give her best every night, and maybe she felt she wasn't [able] anymore, and she lost confidence."
Yet another theory from soprano Renée Fleming was that a change in posture could have affected her breath support: "It's not the weight loss per se... but if one uses the weight for support, and then it's suddenly gone and one doesn't develop another musculature for support, it can be very hard on the voice.
"And you can't estimate the toll that emotional turmoil will take as well."
Callas' own explanation, given in 1977 shortly before she died, was not dissimilar: "I never lost my voice, but I lost strength in my diaphragm. Because of those organic complaints, I lost my courage and boldness... The result was that I overstrained my voice, and that caused it to wobble."
Read more: Andrea Bocelli on singing with family at Christmas: 'My voice is changing, every year it's different'
What was Maria Callas known for?
Maria Callas made her professional debut in Feburary 1941 in a small role at the Greek National Opera, before securing her first lead role as Tosca in Puccini's opera of the same name in August 1942.
Callas filled the following years with opera performances throughout Greece, and by the time she left for America in September 1945, not yet 22, she had performed more than 56 times in seven different operas.
Her big break came in 1949, when she was called on to perform the lead role in Bellini's I puritani at just six days' notice, after their original soprano fell ill.
Callas triumphed in the role, and by 1951 had performed in every one of Italy's major theatres bar one. The most famous of them all, Milan's Teatro alla Scala, had so far evaded her.
Nevertheless, in December of that year she made her official debut there, and spent much of that decade with La Scala as her theatrical home.
She made her debut with New York's Metropolitan Opera in 1956, opening the season with Norma, and reprised the role a year later in her Royal Opera House debut in Covent Garden, London.
Callas would go on to call her experience at the Royal Opera House as "a love affair", returning again and again throughout the 1950s and 60s. It was on this stage in 1965 that she would take her final bow, too, in the role that began her career – Tosca.
Maria Callas sings Puccini: Tosca - 'Vissi d'Arte' at Covent Garden 1964
When did Maria Callas die, and what was the cause of death?
After the breakdown of her marriage to industrialist Giovanni Meneghini, and the end of her affair with shipping magnate Aristotle Onassis, Maria Callas lived alone in Paris for several years.
It was there that she died of a heart attack, aged 53, on September 16 1977.
Her funeral took place four days later at St Stephen's Greek Orthodox Cathedral, on rue Georges-Bizet named for the famous French composer, just a stone's through from the Arc de Triomphe.
Callas was cremated and her ashes were initially kept in the columbarium at Père Lachaise Cemetery, but were stolen. After they were recovered, Callas' ashes was scattered into the Aegean Sea from the Greek coast, as had been the star soprano's wish.