Maestro movie: plot, cast, release date and how to watch Bradley Cooper's Bernstein biopic
5 September 2023, 16:37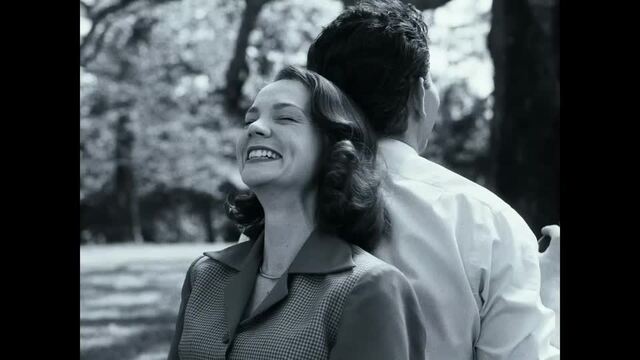 Watch the teaser for Maestro
Bradley Cooper is directing and starring in the upcoming Netflix film, 'Maestro' – a biopic of Leonard Bernstein's life. Here's everything you need to know about the cast, plot and how to watch it.
Maestro, a biopic about the legendary conductor, composer and pianist, Leonard Bernstein is due to be released on Netflix later this year.
Shooting on the long-awaited film wrapped in 2022 and the film is due to premiere at the Venice Film Festival between 30 August and 9 September. The film will land in theatres in November 2023, and will arrive on Netflix on 20 December.
Starring Bradley Cooper as the titular maestro, the film is also directed by the American actor, leading to rumours already on the biopic's chances in the 2024 awards season.
We've collated everything we know about the production so far – from the story it will tell, to who has lent their hand to bring Bernstein's story to the silver screen...
Read more: 'Maestro': First look at Bradley Cooper as Leonard Bernstein in Netflix biopic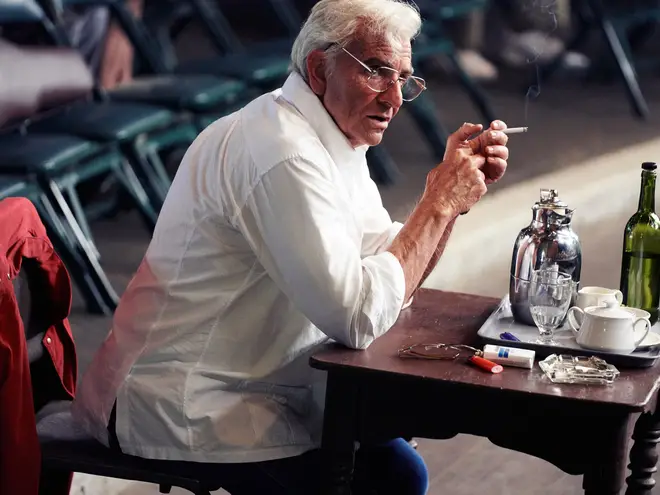 What is the plot of Maestro?
The film will tell the story of Bernstein's life, with a specific focus on his marriage to his wife, Chilean-American actress Felicia Montealegre.
Maestro follows Bernstein throughout his relationship and marriage to the actress, from when the pair met at a party in 1946, up until her death following a struggle with lung cancer in 1978.
Over the past few years, Cooper has worked closely with Bernstein's three children, Jamie, Nina and Alexander, to bring their father back to life on the big screen.
Jamie Bernstein told Classic FM in 2022, "We're very touched actually, that it's not a biopic, strictly speaking, it doesn't tell the story of Leonard Bernstein from birth to death. It's not that kind of a film at all.
"It's a portrait of our parent's marriage so it's about something very specific and very personal for us. We're really struck by the fact that this was the aspect of the story that Bradley decided to focus on and we're very excited about the actress who is going to play our mother."
Read more: Jamie Bernstein: 'Sondheim was like an uncle' and West Side Story a 'fourth sibling'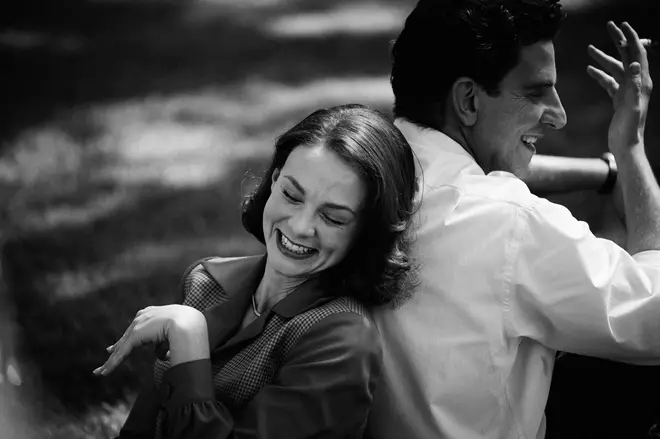 Who is directing and starring in Maestro?
Cooper is both directing the musical biopic and starring as its titular character, Leonard Bernstein. Playing Bernstein's wife is Cooper's co-star, British actress Carey Mulligan. The film has received some backlash from the Latinx community due to Mulligan's casting, as Felicia Montealegre was Chilean-American.
Golden Globe-winning actor Matt Bomer plays the clarinettist David Oppenheim, while American actress Maya Hawke plays Bernstein's eldest daughter, Jamie.
Among the high-profile producers involved in the film are legendary American directors Martin Scorsese and Steven Spielberg.
When the first murmurs of a biopic about Bernstein began, Spielberg himself was considering directing the proposed film. But as Cooper told Stephen Colbert on a late-night show last year, the director ended up passing on the project to the A Star is Born actor instead.
Read more: Steven Spielberg confirms a documentary on film music legend John Williams is coming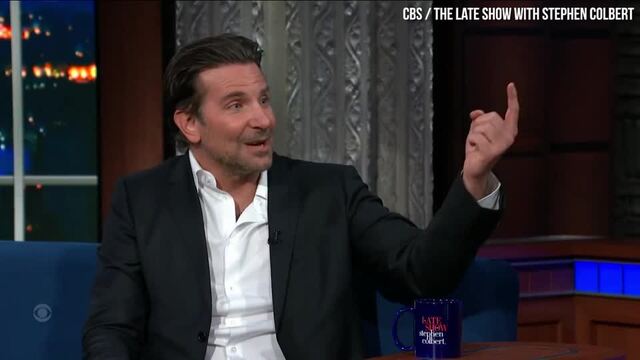 Bradley Cooper reveals how Steven Spielberg told him he'd be directing Maestro
"[Spielberg] happened to know I had this obsession with conducting," Cooper said on the late-night talk show. "And he told me about this project called Maestro.
"I asked him, 'are you really gonna direct this?' And he said, 'I'm probably not going to direct this'.
"So, I asked him to watch A Star is Born (the actor's directorial debut), and I said, 'if you like it, can I research Leonard Bernstein and figure out what the story could be?'"
Spielberg agreed, and while watching a colouring of A Star is Born, the director was so impressed by the film that he told Cooper, "You're ****ing directing Maestro".
Read more: Bradley Cooper reveals he is classically trained and 'has spent hundreds of hours conducting'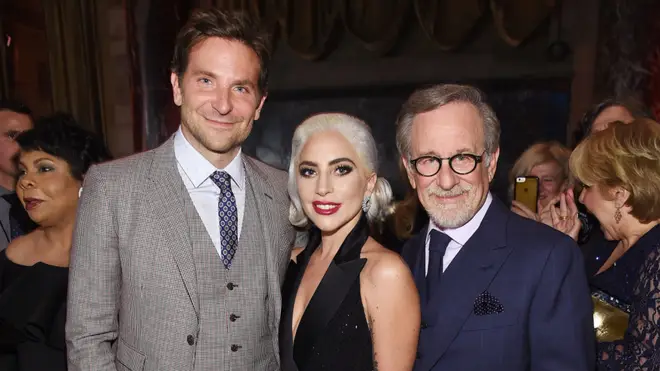 What music will feature in the Maestro soundtrack?
Bernstein's own music will feature in the film, as Cooper acquired the rights from the Bernstein estate to do so in 2020, putting an end to a potential spat with actor Jake Gyllenhaal who was also planning a biopic on the conductor.
From the casting details of the film, American actor Michael Urie is listed as portraying Jerome Robbins, an American dancer and choreographer.
Robbins most notably conceived, choreographed and directed Bernstein's West Side Story which opened on Broadway in 1957, so it's likely we can expect to see the musical featured in the upcoming film.
Alongside Bernstein's own music, Cooper revealed to the Smartless podcast hosts last year that as part of the biopic, the titular character will be seen conducting Gustav Mahler's expansive Resurrection Symphony (Symphony No. 2 in C minor) at Ely Cathedral in England.
"It's one of the largest gothic cathedrals in the world," Cooper told the podcast hosts. "[And I'll be there live, conducting it with a 180-chorus, 74-piece orchestra.
"We just cast these incredible singers, it's going to be… I can't even. Who knows if it'll work because we're going to do it live, but it either works, or it doesn't."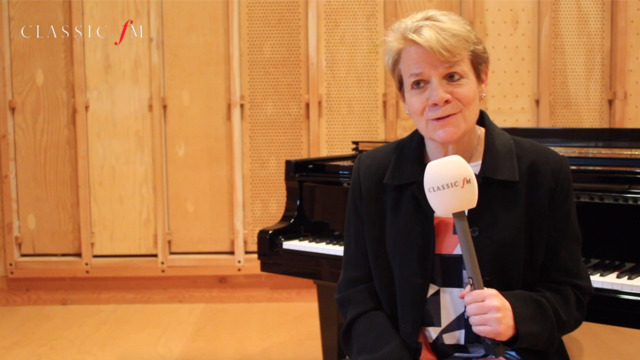 Marin Alsop on her musical hero, Leonard Bernstein
When is Maestro released and how can I watch it?
Maestro arrives in select theatres on 22 November and lands on Netflix on 20 December. The biopic will premiere at the Venice Film Festival between 30 August and 9 September 2023.
Adding to this, in an episode of the Smartless podcast last year (hosted by actors Jason Bateman, Sean Hayes, and Will Arnett), Cooper told the presenters that Maestro "won't come out until the fall of '23, I think."
The podcast episode was made available less than a month after 'first look' pictures were released by Netflix from the set of the biopic.
The featured photographs showed Cooper dolled up in prosthetics and makeup, which transformed the 48-year-old actor into the legendary conductor across various decades of his life, both young and old.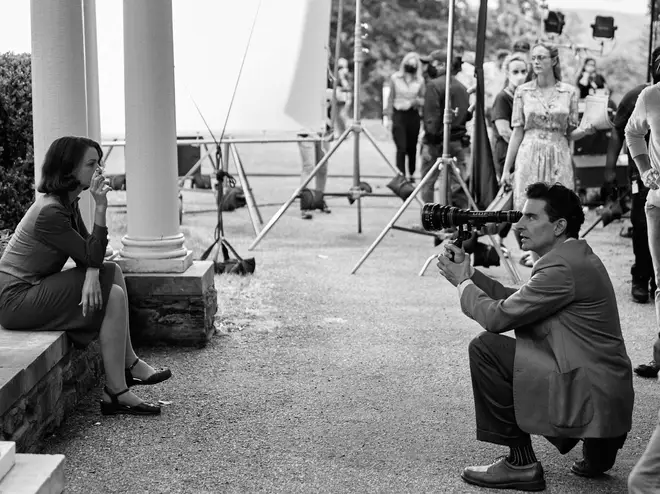 Each year, Netflix releases a selection of films in time for awards season. All Quiet on the Western Front, which triumphed over the 2023 awards season, premiered at a film festival on September 12, 2022, before being released a month later on the streaming service.
A festival spokesperson told TheWrap on 31 July that Cooper would not be attending the Venice premiere in solidarity with the ongoing actors strike (SAG-AFTRA), which began on 13 July over pay and AI safeguarding.