Mozart - Clarinet Concerto in A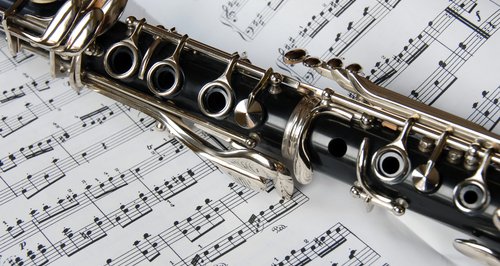 The Clarinet Concerto in A, K622, completed in 1791, the year of Mozart's death, marked his farewell to instrumental music. It was also the first clarinet concerto to be written by a major composer – except that Mozart did not write it for the clarinet at all.
In fact, it is rare that we ever hear this most famous of wind concertos played on the instrument Mozart intended – the basset clarinet, a clarinet that has four semitones added to its lower range.
The inventor of the basset clarinet, and its leading virtuoso, was Mozart's friend and fellow Mason, Anton Stadler, for whom Mozart had written the Clarinet Quintet in A, in 1789. "Never," wrote Mozart to Stadler, "would I have thought that a clarinet could be capable of imitating the human voice as deceptively as it is imitated by you. Truly your instrument has so soft and lovely a tone that nobody with a heart could resist it."
Far from being entirely the product of Mozart's miraculously inspired final year, the first 199 bars of the clarinet concerto are identical to an abandoned concerto for basset horn (an instrument Stadler also played) that he began as early as 1787. By looking at this fragment (preserved at Winterthur, Switzerland) we can see, from the scribbles and erasures, that Mozart was uncharacteristically lacking in decision, often changing his mind and obviously under stress.
What may have stimulated Mozart into completing the abandoned basset horn concerto for Stadler and his basset clarinet, was his journey to Prague for the premiere of La Clemenza di Tito. One of his travelling companions was his pupil Süssmayr, who revealed that he was writing a basset clarinet concerto for Stadler. Mozart could not allow himself to be outdone. The concerto was written in Vienna some time between the end of September and the beginning of October 1791. The completed score was sent off to Stadler in Bohemia and it received its first performance at Stadler's benefit concert in the Prague Theatre on October 16, 1791. Seven weeks later, Mozart was dead.
The concerto was not published until 1802, with the solo part adapted for the clarinet rather than the obsolete basset clarinet. The whereabouts of the original manuscript are unknown.