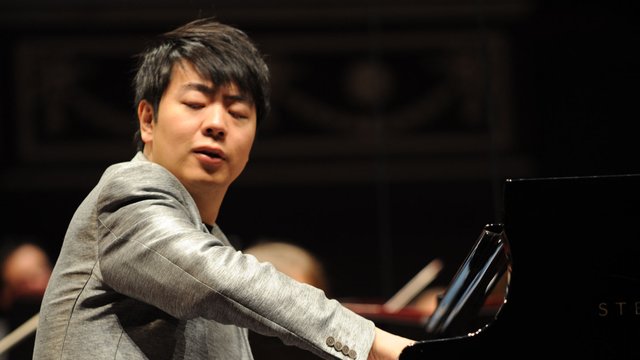 One of today's true superstars, Lang Lang has received countless awards. Tickets for his concerts have sold out at all the world's major music venues.
He began playing piano at the age of three. By five he had given his first public recital.
In 1995, he won first prize at the Tchaikovsky International Young Musicians Competition.
Lang Lang's breakthrough in the West came in 1999. Substituted at the last minute for another pianist at the Ravinia Festival, Lang Lang played Tchaikovsky's Piano Concerto No. 1.
After a sold-out Carnegie Hall debut, he travelled in 2001 with the Philadelphia Orchestra to perform for an audience of 8,000 at the Great Hall of the People, Beijing.
Lang Lang has released numerous albums and DVDs on the Deutsche Grammophon label. He is the first Chinese pianist to be engaged by the Vienna Philharmonic, Berlin Philharmonic and all major American orchestras.
The Lang Lang International Music Foundation inspires young people to believe that music can make life better.
In 2004, he was appointed International Goodwill Ambassador for UNICEF, raising funds for earthquake relief.
His 2007 album of the first and fourth Beethoven piano concertos debuted at number one on the Classical Billboard Chart.
More than four billion people watched him perform at the opening ceremony of the 2008 Beijing Olympics.
Lang Lang opened the Last Night of the Proms in 2011 playing Liszt's first Piano Concerto and Chopin's Grande Polonaise Brillante.
In June 2012, he performed at the Queen's Diamond Jubilee Concert at Buckingham Palace.

Did you know?
It was seeing the Tom and Jerry cartoon 'The Cat Concerto' that inspired the two-year-old Lang Lang to learn piano.
View more
Best Lang Lang recordings
Lang Lang news and features