F1's Lewis Hamilton impresses Lang Lang by playing Adele tune on piano
14 September 2023, 20:13 | Updated: 14 September 2023, 20:17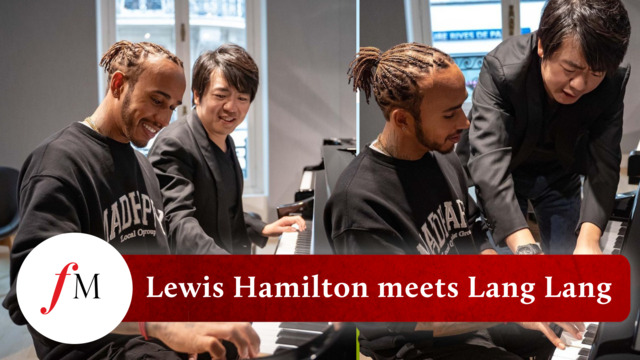 F1 star Lewis Hamilton impresses Lang Lang by playing Adele tune on piano
A motorsport star meets the world's most famous virtuoso pianist for an impromptu Adele and Beethoven jam session in Paris.
When he's not behind the wheel of a race car, seven-time Formula One World Champion Lewis Hamilton has a huge passion for the piano, and enjoys learning and playing in his spare time.
In 2020, the Mercedes driver joined star pianist Lang Lang to share a moment of music and the passion for all things 88-keyed.
The pair met in Paris, with the 38-year-old sports star sharing his playing and getting some tips from the high-flying piano virtuoso.
In the video (watch above), Hamilton begins by playing a solo part from Adele's 2011 hit, 'Someone Like You'.
Nodding his head as he listens, Lang Lang offers encouragement and plays along with some of the arpeggiated chords. "Wonderful", he comments in the clip shared on the sports star's Instagram page in 2020.
Lang Lang then returns the musical gesture, playing the opening movement to Beethoven's 'Moonlight' piano sonata.
The pair talk about the structure of melody and harmony in Beethoven's famously evocative piece.
"I tried to learn this," said Hamilton of the Beethoven."This should be your second piece to learn", replied Lang Lang, with a tip about isolating the composer's melody line first and then adding in the harmony.
The Formula One driver has a deep love of music and also shares his guitar playing.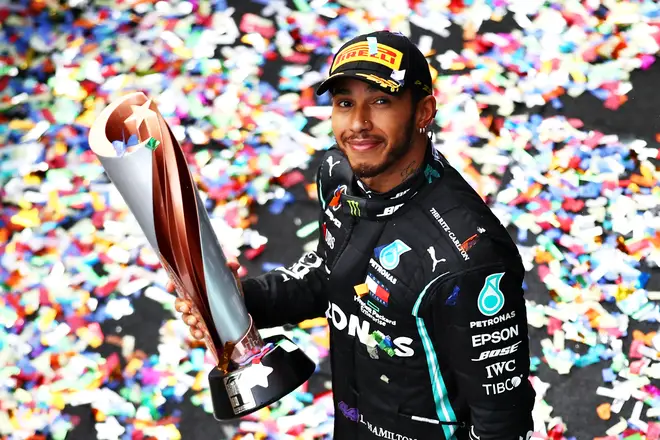 He says he likes to share his musical progress, and demonstrate his commitment and passion. "I give it all my heart," says Hamilton of his playing. "I don't always show you the steps in which I take to learn things, usually is just the end result of a lot of mistakes just like my racing – but it all took practice and mistakes to get me here."
Hamilton is not the only driver on the Formula One grid who plays the piano off the track. Charles Leclerc also plays piano and composes his own music. Myleene Klass has even featured some of Leclerc's music on her weekend Calm Classics show, Saturdays and Sundays 10pm–1am.