Tony Awards: 9 of the greatest opening performances of all time
7 June 2019, 09:36 | Updated: 7 June 2019, 11:14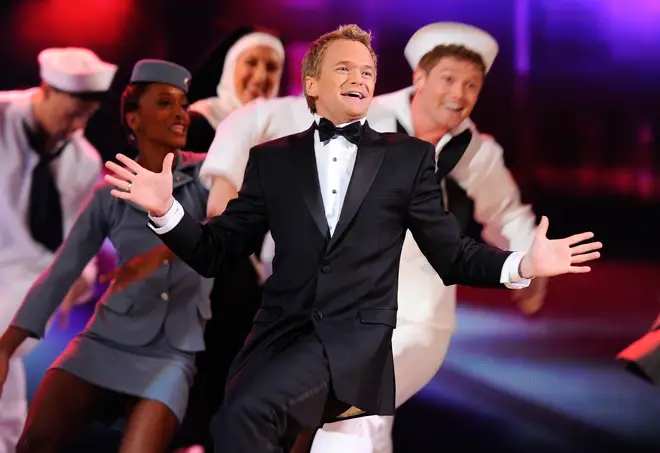 The 73rd Annual Tony Awards are upon us, and as James Corden returns to host the 2019 ceremony, we look back at some of our favourite Tonys opening numbers.
To celebrate the return of this year's Tony Awards, we've compiled a list of the all-time greatest opening numbers, performed by hosts of recent years.
If James Corden's 2016 performance was anything to go by, we expect nothing than sequins and feathers when it comes to this year's opening number – but first, let's look back at some musical inspiration from years gone by...
1996 – Nathan Lane 'The Show Must Go On'

1996 Tony Awards ~COMPLETE

Nathan Lane, the host of the 50th Annual Tony Awards, did a spectacular job here.

The opening number is introduced by the boomy voice of The Phantom of the Opera, threatening to drop the theatre's hefty chandelier on Nathan Lane's head. But the real musical magic comes from Liza Minnelli and Bernadette Peters, who lead a selection of Tony winners in a jazz-hands rendition of 'The Show Must Go On'.

Nathan Lane later appears in a questionable outfit, leading a procession through the auditorium and on to the stage. It's pure theatre extravagance.

1998 – Rosie O'Donnell 'Broadway Divas'

Opening 52 tony awards 1998 - Jennifer Holliday, Rosie O'Donnell, Patti LuPone

Rosie O'Donnell hosted the 1998 Tony Awards, and she kicked things off in style with a rendition of 'Roxie' from Chicago, changing the lyrics to 'Tony' (of course).

There's a big band, and plenty of musical appearances from Broadway divas – Patti LuPone sings Evita, Jennifer Holiday does Dreamgirls and Betty Buckley belts out 'Memory' from Cats, all sandwiched in between Rosie O'Donnell's tongue-in-cheek Chicago segments. Renée Zellweger, eat your heart out.

2000 – Rosie O'Donnell 'Started Out on Stage'

Megan Mullally - A 54th Tony Opening (2000)

Rosie O'Donnell returned for the 2000 Tony Awards, opening the show with 'Started Out on Stage'. Using music from Jesus Christ Superstar, the song gives us the low-down about all the actors who began their careers on Broadway.

These are definitively the 8 best songs from Andrew Lloyd Webber musicals >

Special mention goes out to the 2000 Tonys troupe of particularly sassy backing dancers and singers.

2004 – Hugh Jackman 'One Night Only'

2004 Tony Award show One Night Only Hugh Jackman

It's Hugh Jackman singing – need we convince you more?

2009 – Neil Patrick Harris 'Opening Medley'

2009 TONY AWARDS - Opening Number

Neil Patrick Harris only hosted the 2009 Tony Awards, and didn't take part in the opening number. Nevertheless, the music medley is one of our favourites, with its impressive array of musicals, costumes, and guest appearances by Sir Elton John, Dolly Parton and Liza Minnelli.

It also paved the way for Neil Patrick Harris' years to come as the Tonys host, where he pretty much revolutionised the definition of opening number.

2011 – Neil Patrick Harris 'It's Not Just for Gays Anymore'

Neil Patrick Harris' 2011 Tony Awards Opening Number

In 2011, Neil Patrick Harris started his musical legacy at the Tonys. As well as hosting the 65th annual ceremony, he opened the show with an original song titled 'It's Not Just for Gays Anymore'.

The song is filled with hilarious digs and jokes, including our particular favourite: 'If you've seen a show then you already know how magical theatre can be. It's a two hour live-action barely affordable un-lip-synced version of Glee'.

Celebrity cameos include talk show host Stephen Colbert, Brooke Shields and Bobby Cannavale, plus all the biggest Broadway show casts.

2012 – Neil Patrick Harris 'What If Life Were More Like Theatre?'

2012 Tonys Opening Numbers (HD)

Neil Patrick Harris joined the cast of The Book of Mormon as they performed 'Hello', before swiftly seguing into a brand new song, 'What If Life Were More Like Theatre?'

It's another all-singing all-dancing number, featuring a magical seven-second costume change, a very real Mary Poppins, and celebrity appearances from Amanda Seyfried and Patti LuPone.

2013 – Neil Patrick Harris 'Bigger'

Neil Patrick Harris - 2013 - Tony Awards Opening - HD

Neil Patrick Harris secured his legacy as one of the best Tony hosts in history with this show-stopper. 'Bigger' is all about the flash, the glitz and the glam. It's our personal favourite Tony Awards opening number to date, but we won't try to convince you, just watch it in all its splendour to see for yourself.

We could actually make Neil Patrick Harris his own musical out of the great tunes he's supplied us with over his years as the Tony host. We'll put that pipeline dream on the back-burner...

2016 – James Corden 'Ode to the Host'

James Corden's 2016 Tony Awards Opening with musical titles

James Corden's first appearance as host of the Tony Awards began with a self-congratulatory musical 'Ode to the Host'.

Tony winners Leslie Odom, Jr. and Daveed Diggs put a fresh spin on the opening number of Hamilton to introduce host James Corden instead of the expected Alexander Hamilton.

Here are all the classical music references in Hamilton >

After his grand entrance, Corden rewinds the clock to show himself as a young boy dreaming of the big stage. Featuring a whistle-stop tour of Les Misérables, The Phantom of the Opera, The Lion King, Grease, Sweeney Todd and more, the song is actually a very touching and encouraging call for people to chase their dreams.
The 73rd Annual Tony Awards will be live on CBS Sunday 9 June, 8pm Eastern Time (1am on 10 June in the UK).