There's an incredible new opera about Apple CEO Steve Jobs – and it just won a Grammy
12 February 2019, 16:44 | Updated: 12 February 2019, 16:46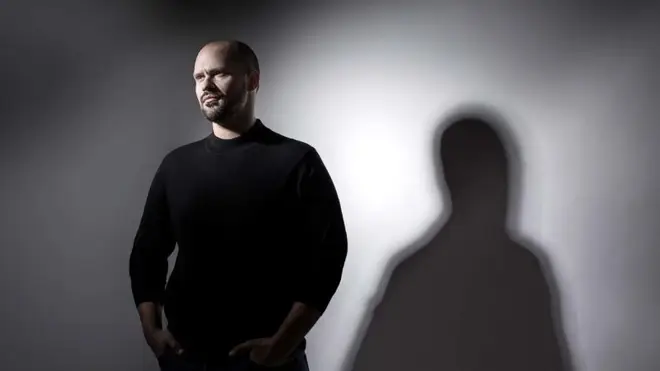 Apple's former CEO Steve Jobs is the subject of a new opera by Mason Bates, The (R)evolution of Steve Jobs.
New opera on the block, The (R)evolution of Steve Jobs, won a Grammy this week for Best Opera Recording.
The modern opera was premiered and first recorded by the Santa Fe Opera Orchestra, who beat other Grammy nominees Doctor Atomic by John Adams, Alceste by John-Baptiste Lully, Rigoletto by Verdi and Der Rosenkavalier by Strauss to the post.
The opera tells the story of the late Steve Jobs, founder and CEO of Apple, who died on 5 October 2011. It is a one-act opera that follows 19 of the most significant moments in Jobs' life and career.
The storyline jumps around in time, with musical numbers narrating Jobs' strong devotion to Buddhism, his marriage and the monumental technological advances he made in his lifetime.
Overture and Scene One from Mark Campbell and Mason Bates' 'The (R)evolution of Steve Jobs'
Naturally, the title character also dons Steve Jobs' iconic black polo neck jumper and rimless glasses.
The soundworld created by Mason Bates reflects the technology mogul's world of codes, keyboards and computers with an electronic-infused symphonic score.
Alicia Keys just played two pianos at once in jaw-dropping Grammys performance >
The opera is sung in English (lyrics by librettist Mark Campbell) and contains both arias and choral passages. Musical numbers include 'One Button, Turn It On', 'The Rise and Fall of Steve Jobs' and 'And Now He Is Gone', alongside the occasional orchestral interlude.
Following its Grammy success, Seattle Opera is now rehearsing to perform The (R)evolution of Steve Jobs from 23 February 2019. Find out more at seattleopera.org