Lang Lang playing a piano medley with friends is an absolute dream
6 August 2019, 16:47 | Updated: 8 August 2019, 16:21
The superstar trio perform an impressive piano medley in this video – but how many pieces of music can you recognise?
Virtuoso pianist Lang Lang has just released a new music video with friends – and it's every classical music lover's dream.
In the video (watch above), which premiered last weekend, Lang Lang is seen to play a beautiful medley of music on a Steinway concert grand, but he's joined by familiar faces.
Seated beside him at two other pianos are Tao Tsuchiya, a popular Japanese actress, model and dancer, and Soshina, who has won two titles in prestigious Japanese comedy competitions.
The talented trio apparently play a total of 29 classical masterpieces, but how many can you recognise?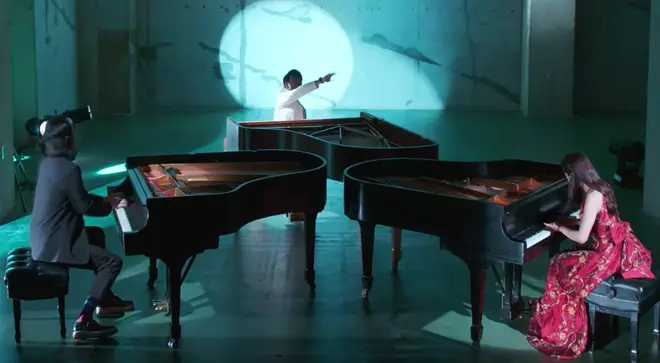 In the full version of the music video, Lang Lang starts things off with a moving performance of Beethoven's 'Für Elise', a piece the composer penned in 1810 after the apple of his eye, Therese, rejected his marriage proposal.
Sad times for the musical maestro, but it's not long before the mood here changes.
Taking us all by surprise, after a few bars, is the grand finale of Rossini's William Tell Overture, followed by the triumphant "Hallelujah" Chorus from Handel's Messiah and Brahms' lively Hungarian Dance No. 5.
Then, the tempo slows right down as we're treated to mesmerising snippets of Tchaikovsky's Swan Lake, 'Once Upon A Dream' from Disney's Sleeping Beauty and Mozart's 'Twinkle Twinkle Little Star'.
By now, we're starting to lose track of the trio's incredible repertoire, but they polish things off with a few other classical favourites – including Gershwin's unmistakeable melody to 'Rhapsody in Blue' and Mozart's 'Rondo Alla Turca'.
Phew. We'll let you do the rest…