Sir Paul McCartney is turning 'It's a Wonderful Life' into his first musical
18 July 2019, 13:22 | Updated: 18 July 2019, 13:30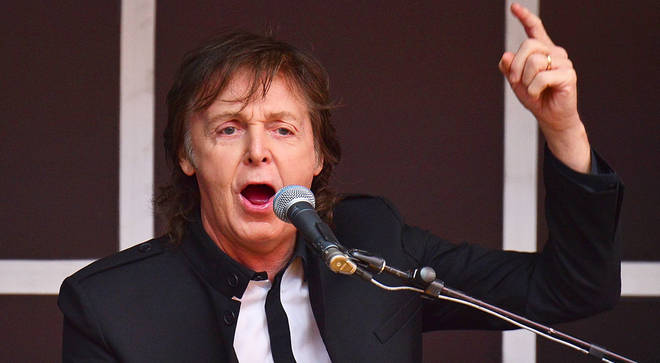 The Beatles legend is creating a stage version of the beloved Frank Capra Christmas classic and we're only a little bit excited.
Sir Paul McCartney has announced that he is writing his first ever musical – and it's an adaptation of Frank Capra's Christmas fantasy film, It's A Wonderful Life.
Released in 1946, the award-winning film – which is based on Philip Van Doren Stern's short story, The Greatest Gift – tells the story of George Bailey, a man struggling through life after sacrificing his dreams to help others.
Just as the tale is ready to take a dark turn, George's guardian angel, Clarence Odbody, intervenes and shows him all the lives he has touched over the years.
Now, former Beatles star Sir Paul – who teamed up with composer Rachel Fuller and tenor Alfie Boe earlier this year to write The Animal Requiem – is bringing Capra's on-screen classic to the world of song and stage – and describes it as "a universal story we can all relate to."
To complete his ambitious project, the 77-year-old is collaborating with playwright and screenwriter, Lee Hall, who is best known for his work on the 2000 hit film, Billy Elliot, and recent Elton John musical biopic, Rocketman.
While McCartney is penning the score for the musical – originally written by film composer Dimitri Tiomkin – Hall is writing the lyrics, so the show is surely a milestone for the 'Hey Jude' singer and an exciting moment for fans of musical theatre.
The musical will be produced by Bill Kenwright, who has previously produced West End shows Blood Brothers and Joseph and the Amazing Technicolour Dreamcoat.
Speaking about the production, Sir Paul said: "Like many of these things, this all started with an email.
"Bill had asked if it was something I might be up for. Writing a musical is not something that had ever really appealed to me.
"But Bill and I met up with Lee Hall and had a chat and I found myself thinking this could be interesting and fun."
Hall added: "It has absolutely everything: comedy, pathos and a rare humanity which has touched generation after generation. Yet it just couldn't be more relevant.
"To give it a life on the stage is an immense privilege, but to do it with Paul McCartney is off the scale. Paul's wit, emotional honesty and melodic brilliance brings a whole new depth and breadth to the classic tale. I feel as if an angel must be looking after me."
In the original film, which received five Academy Award nominations, American actor James Stewart starred as George, while TV actress and producer Donna Reed played the part of Mary Hatch Bailey.
The cast and show dates for Sir Paul's stage version of It's A Wonderful Life are still to be announced.
Listen to It's A Wonderful Life on Spotify: