We're celebrating the life and music of André Previn with a week of special programmes
29 March 2019, 17:12 | Updated: 2 April 2019, 16:53
The legendary conductor and pianist died earlier this year. We're celebrating his incredible talent with a week of programmes of his finest work – André Previn: A Life in Music
Musical legend André Previn died earlier this year. From Sunday 31 March we're celebrating his life with a week of special programmes – André Previn: A Life in Music.
The German-born pianist and conductor was one of the world's most important musicians – he would have celebrated his 90th birthday on 6 April this year.
David Mellor, Sunday 31 March, 7pm
We start the week-long celebration of his life in David Mellor's Sunday night show, 7-9pm.
David will be exploring some of the conductor's favourite British masterpieces – including works by Vaughan Williams and Walton.
David will also be exploring Previn's contributions to the world of jazz, before concluding with a recording of him conducting the cinematic music of Austrian composer Korngold.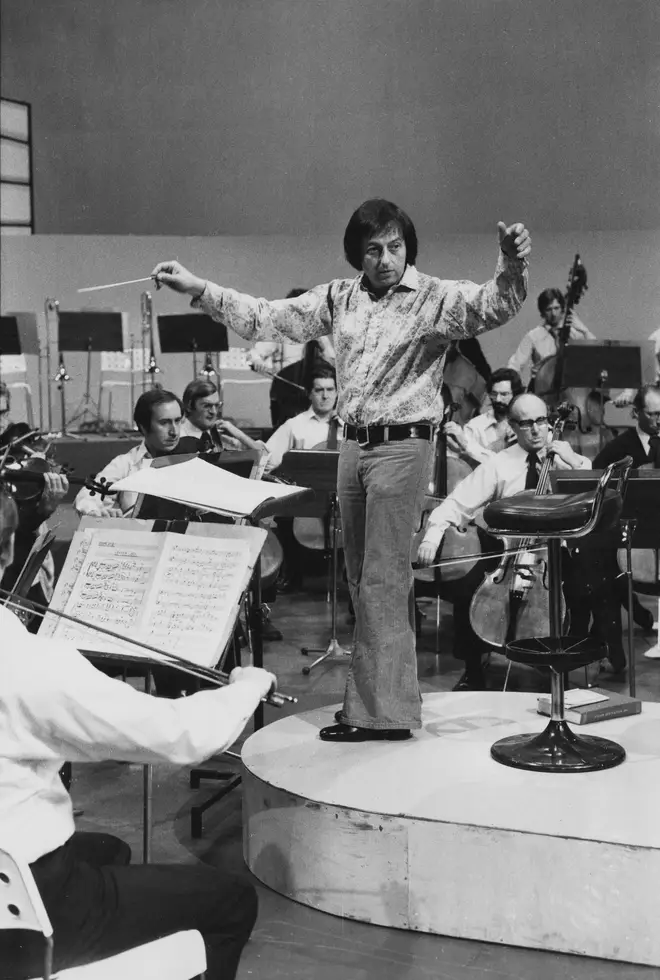 The Full Works Concert, Monday 1 April, 8pm
On Monday 1 April, Jane Jones continues the celebrations from 8pm during the Full Works Concert, playing some of Previn's landmark recordings.
From 1985 to 1988, he was Principal Conductor of two great orchestras – the Vienna Philharmonic and the Royal Philharmonic, so we'll be featuring some of his finest work – including Strauss's Die Fledermaus Overture and a brilliant performance of Tchaikovsky's Violin Concerto.
To round off the evening, Jane will play one of Previn's own compositions, 'I can smell the sea', from his opera A Streetcar Named Desire, based on Tennessee Williams' play, performed by the brilliant soprano Renée Fleming.
André Previn Concerto para piano Nº 24 Mozart 1991
The Full Works Concert, Tuesday 2 April, 8pm
On Tuesday 2 April, Jane explores Previn's career as a pianist with recordings of Mozart and Shostakovich – and we'll also hear him on the podium conducting the London Symphony Orchestra.
Other highlights include recordings of Vaughan Williams' The Wasps, Mendelssohn's beautiful 'Italian' Symphony and Previn's charming piano performance of Scott Joplin's 'The Entertainer'.
The Full Works Concert, Wednesday 3 April, 8pm
For Wednesday's The Full Works Concert (3 April), we open with an acclaimed recording of Elgar's Cello Concerto as Previn conducts the London Symphony Orchestra and cellist Yo-Yo Ma.
We'll also hear Beethoven's Symphony No. 8 and a recording of Mendelssohn's Piano Trio in D Minor – a touching performance by Previn and his ex-wife, violinist Anne-Sophie Mutter.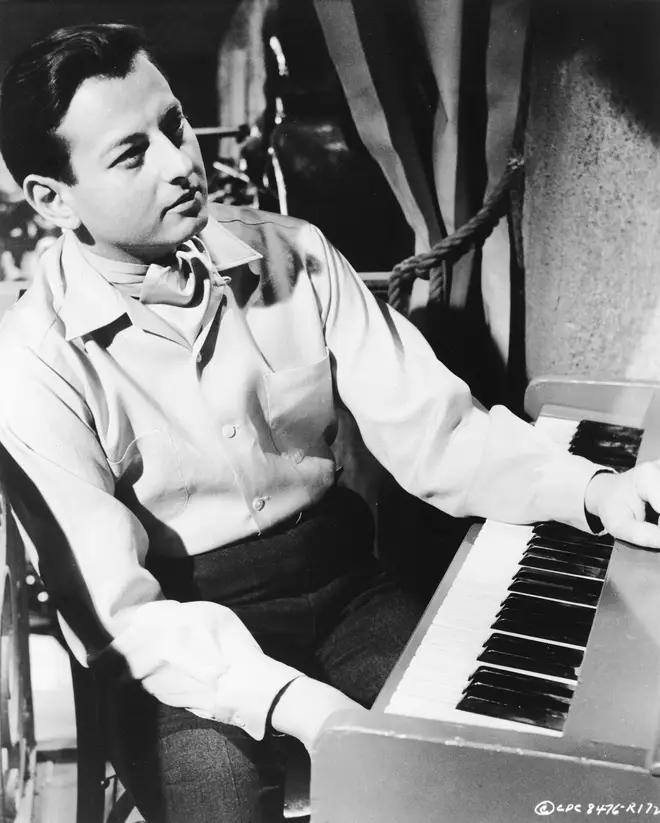 The Full Works Concert, Thurs-Fri, 4-5 April, 8pm
Later in the week, Catherine Bott presents two evenings of recordings that truly exemplify Previn's skill as a pianist, including his performances of Gershwin's Rhapsody in Blue and Saint-Saëns' Piano Concerto No.2.
On Friday, listeners will also have the chance to hear Elgar's majestic Pomp and Circumstance March No. 1, with Previn conducting the Royal Philharmonic Orchestra, while Beethoven's delightful Piano Concerto No. 3, performed by Previn and soloist Emmanuel Ax brings the evening to a close.
Rob Cowan, Saturday 6 April, 7pm
On Saturday 6 April at 9am, Alan Titchmarsh ends a fantastic week of celebrations with an hour of Previn piano recordings during the Classic FM Hall of Fame Hour, followed by an affectionate tribute to the conductor in Cowan's Classics, presented by Rob Cowan, from 7-9pm.
Rob Cowan said: "Celebrating what would have been André Previn's 90th on Cowan's Classics brings back precious memories of a breakfast interview in Vienna back in 1997, talking to the great man about Ravel, Richard Strauss, Vaughan Williams, Mozart and film music.
"I remember his suave manner, caustic wit and obvious enthusiasm for the music he loved most. I've a terrific selection planned, ranging from Vaughan Williams evoking Westminster at night, to something sleek and sweet by Previn himself, Satie's restful 'Gymnopedie No. 1."