Can Anthony Hopkins play piano? Inside the actor's musical skills and compositions
7 September 2023, 18:04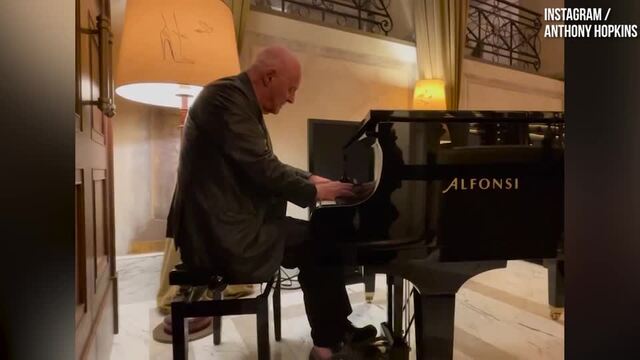 Anthony Hopkins entertains hotel guests with piano performance
Before he became a two-time Oscar winning actor, Sir Anthony Hopkins wanted to be a composer. Today, the 85-year-old writes and plays his own music for the piano in his spare time.
For most, Sir Anthony Hopkins is best known as Hannibal Lecter in The Silence of the Lambs, Odin in Marvel's Thor film franchise, or Pope Benedict XVI in the 2019 biographical drama, The Two Popes.
But during the Covid pandemic the Welshman went viral on social media for an entirely different talent. With his pet cat, Niblo, perched on his lap and purring loudly, Hopkins played a beautiful piece of piano music which he shared with the world on social media.
But when and where did the award-winning actor learn to play the piano, what's his favourite music, and does he write his own pieces too? We explore...
Read more: Sir Anthony Hopkins, 85, stuns hotel staff with spontaneous piano playing in empty lobby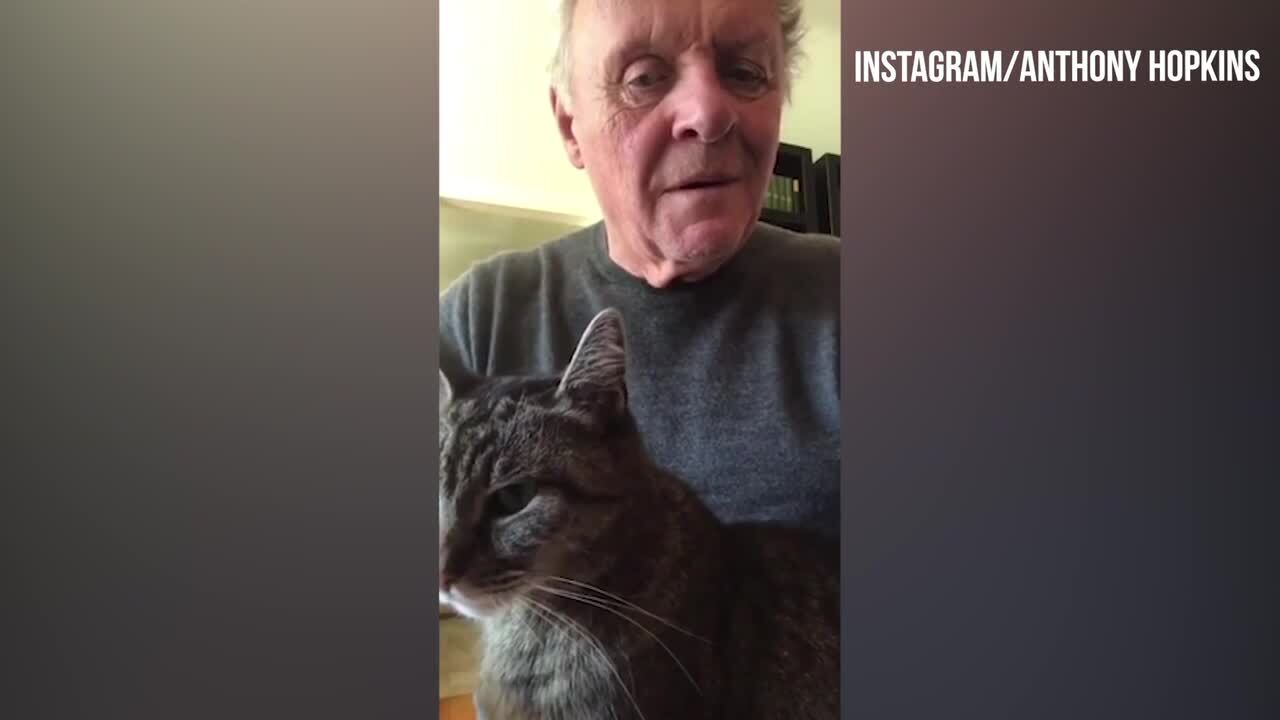 Anthony Hopkins serenades his beloved cat during self-isolation
When and where did Sir Anthony Hopkins learn to play piano?
Anthony Hopkins began to play the piano aged six, "but [I] wasn't very adept at it," he confessed in an interview with Gramophone magazine in 2009. "I never had the situation to practise very much and so it was a pretty indecisive introduction to music."
Nevertheless he persevered, and by 10 years old, Hopkins was playing Beethoven and Chopin. "I used to play Beethoven over and over to the point that my father asked me to stop," the actor told Classic FM in 2012.
"Once he asked me, 'What are you playing?' And when I responded 'Beethoven' my father said, 'No wonder he went deaf!'"
Hopkins went on to study at the Royal Welsh College of Music and Drama in Cardiff, where he hoped to have the opportunity to develop his musicianship further, but instead pursued acting.
In 1999, Hopkins made a donation to his alma mater, to go toward the £2.3 million refurbishment of one of their buildings. Now known as the Anthony Hopkins Centre, the Grade II-listed former stable building contains a studio theatre, music practice rooms, and a professional recording studio.
Read more: Anthony Hopkins playing piano for his cat while in quarantine is what the world needed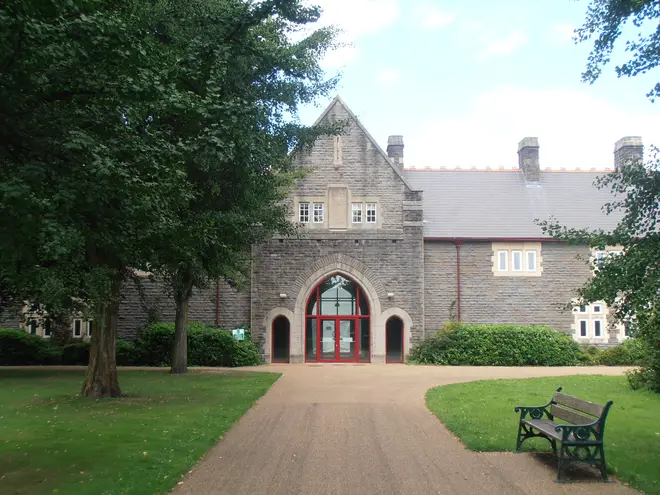 What music has Sir Anthony Hopkins composed?
Long before the famed actor stepped foot on a film set, Anthony Hopkins' real dream was to become a composer.
"Music was my first desire, my first wish," Hopkins told Gramophone magazine in 2009. "I soon realised that I wanted to be involved and started composing at an early age, writing for the piano."
Aged 20, Hopkins began composing in earnest, writing a piece of music at the piano. However, unsure what a complete score looked like, he ventured to the library and took out a score of Rimsky-Korsakov's Scheherazade to try and decipher it.
"I started putting this piece of mine down on paper, and it was kind of evocative," he said. "It was all improvised; the thing lasted about 10 minutes."
Hopkins' next known venture into composing music came in 1994, with his directorial debut August. The film's producer suggested to Hopkins that he write the score too, and after much persuasion the then-57-year-old agreed. He drew out his 10-minute improvisation from 40 years earlier, and turned it into a film score.
André Rieu - And The Waltz Goes On (composed by: Anthony Hopkins)
Read more: André Rieu facts: the Dutch violinist's wife, concerts, net worth and his Johann Strauss Orchestra
In October 2011, Dutch violinist and conductor André Rieu recorded a waltz Hopkins had written in 1964. He named the album after that piece, And the Waltz Goes On, and premiered it with his orchestra in Vienna, as Hopkins heard it for the first time ever as part of the audience.
The following year, Hopkins released a classical album of his own, titled Composer, recorded by the City of Birmingham Symphony Orchestra and released in partnership with Classic FM. The album featured nine of Hopkins' own compositions and film scores, including one piece titled 'Margam' after the town he was born in, near Port Talbot in Wales.
Did Anthony Hopkins really play piano in The Two Popes?
Anthony Hopkins starred as Pope Benedict XVI in the 2019 biographical drama, The Two Popes. Pope Benedict was a renowned fan of classical music, and a talented pianist.
In his portrayal of the holy man, Hopkins himself played piano in a lullaby for Cardinal Bergoglio, who would become Pope Francis. According to the film's director, Fernando Meirelles, Hopkins was supposed to play a piece by Mozart, but thought that was too boring.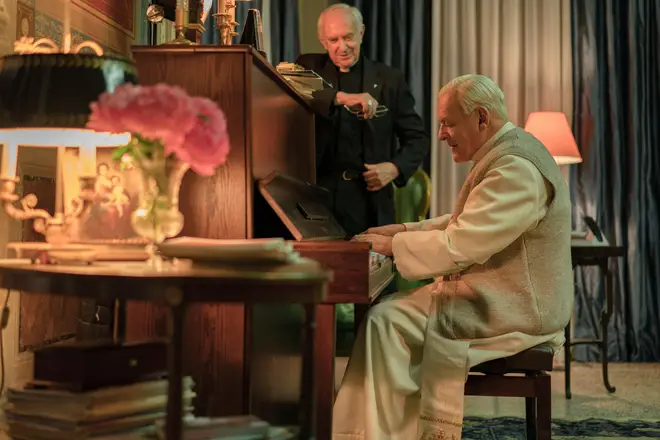 He suggested instead a piece by Czech composer Bedřich Smetana, which is the music that made it into the scene's final cut. However, when the film's production team were trying to track down the piece of music in order to clear the rights to use it in the film it became clear that the composition wasn't Smetana's at all, but a piece of Hopkins' own invention.
Read more: Pope Francis reveals he loves Bach's Passions and schmaltzy Italian classical-pop
Bedrich Smetana Lullaby - Transcription of piano scene from The Two Popes
What is Anthony Hopkins' favourite classical music?
Sir Anthony Hopkins has spoken about his love for classical music many times. In his 2012 interview with Classic FM, he spoke of his love for the "great Russian composers (Tchaikovsky and Rachmaninov), as well as British and American composers."
When asked to choose one record he couldn't live without, he selected Robert Schumann's The Merry Peasant: "I was tortured by that piece when I was a little kid. I had to play it as a piano exercise again and again. But how I love Schumann!"
As a Welshman born and raised, Hopkins says he also has a particular affinity for music of the British countryside. He told Gramophone magazine: "I suppose I'm drawn to music with some sort of complexity... There is a melancholy side to me that I've carried from my youth in Wales.
"I love the sounds of Vaughan Williams and Elgar; I love their melancholy as well as their pastoral qualities."
Hopkins also has a Bösendorfer piano in his Malibu home, that he says he plays daily. "It keeps my brain and my fingers active," he told The Scotsman. "I practise Chopin studies, Rimsky-Korsakov's Flight of the Bumblebee and I love Scriabin's music. The problem is, I get obsessed with difficult passages and work away at them, but never complete the whole piece."