Sir Anthony Hopkins, 85, stuns hotel staff with spontaneous piano playing in empty lobby
6 September 2023, 17:40 | Updated: 8 September 2023, 08:51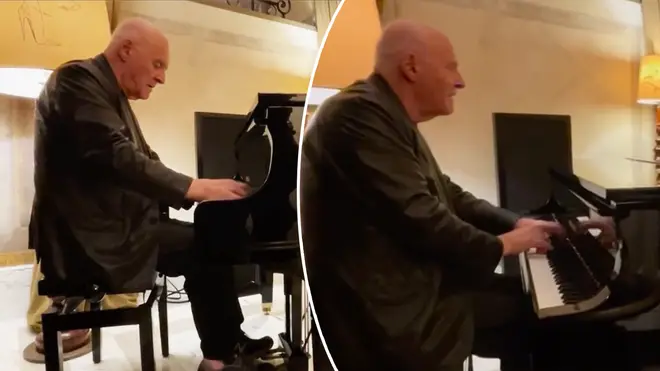 Two-time Oscar winner Sir Anthony Hopkins discovered a grand piano in an empty hotel lobby, and knew just what to do with it...
Welsh actor Sir Anthony Hopkins is perhaps best known for his Oscar-winning performance as Hannibal Lecter in The Silence of the Lambs, or more recently as Odin in Marvel's Thor film series. But the star's talents don't end there...
During his free time, Hopkins is a keen musician, both as a pianist and composer.
In a video posted to his social media, Hopkins plays a piano melody, seemingly of his own invention, to a small congregation of staff who have gathered to listen in the hotel lobby.
The piece has an improvisatory feel, as though the actor simply plays the notes as they come to him. After his performance comes to an end, Hopkins thanks his audience who return their appreciation through applause.
The actor also comments, "nice piano", as he walks away.
Read more: Can Anthony Hopkins play piano? Inside the actor's musical skills and compositions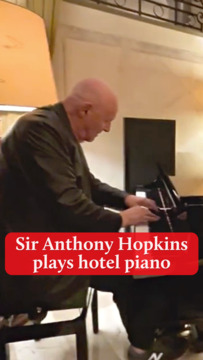 Sir Anthony Hopkins plays piano in an empty hotel lobby
This impromptu performance is far from Sir Anthony Hopkins' first public outing on the piano. In fact, he has been writing music for the instrument from a young age. In 2009, he told Gramophone magazine: "Music was my first desire, my first wish – and then I became an actor."
He continued: "I wrote a piece in 1957 when I was 20 ... it was kind of evocative. It was all improvised; the thing lasted about 10 minutes. Eventually, though, I abandoned the ambition."
As luck would have it, Hopkins' music would finally find its place in his 1994 directorial debut, August, after a producer urged him to write the score, too.
Read more: Cate Blanchett: 'Rite of Spring is amazing – your blood flows differently after listening to it'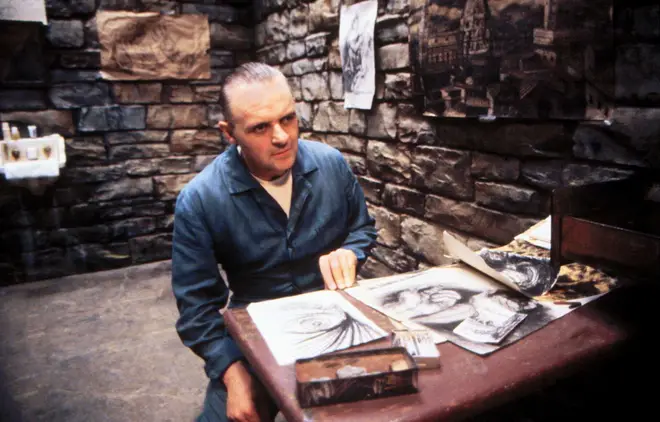 "Music often helps me find a way into roles," the actor commented, in an interview which has been republished in a special edition, Gramophone Presents... My Classical Music, in partnership with Classic FM.
"I listened to Copland all the time when preparing to play Richard Nixon on film."
Even once in those roles, classical music continues to play a key component. Hopkins' Hannibal Lecter famously loved to listen to Glenn Gould's recording of Bach's Goldberg Variations.
"I suppose I'm drawn to music with some sort of complexity," he told the magazine. "You carry things with you from your childhood.
"I know that I bring a psychological complexity to roles and although I am very cheerful in life, there is a melancholy side to me that I've carried from my youth in Wales. I love the sounds of Vaughan Williams and Elgar; I love their melancholy as well as their pastoral qualities."