Anthony Hopkins playing piano for his cat while in quarantine is what the world needed
20 March 2020, 11:44 | Updated: 20 March 2020, 15:16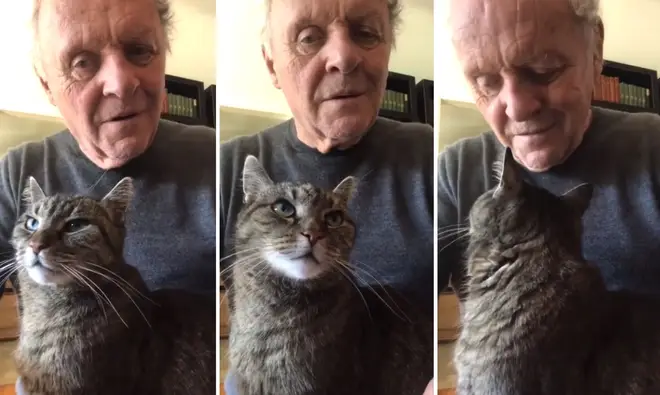 It's the heartwarming combination that never fails to eke out a smile. Catto, meet piano...
Sir Anthony Hopkins has been playing the piano for his cat as he self-isolates amid the coronavirus pandemic, and it's just what the whole world needs right now.
In the video, the 82-year-old actor serenades his furry companion with a slow piano improvisation, as the relaxed feline sits on his lap and enjoys the performance.
Instead of a round of applause paws, the four-legged listener shows its appreciation through some lovely, heavy purring.
It's all very wholesome. Watch below, and try not to break the repeat button.
Sir Anthony shared the post two days ago, with the caption: "Niblo is making sure I stay healthy and demands I entertain him in exchange… cats."
We have to agree with Niblo – playing the piano is almost always a good idea, particularly during self-isolation.
Read more: Naughty cat disrupts live orchestra concert and steals the show >
Over half a million people have viewed the video, with over 8,000 comments from people cooing at the kitty and complimenting the piano playing.
It's just the kind of light-hearted and wholesome relief we could all use a bit of right now. More of all of this, please, Sir Anthony.