When will theatres and music venues reopen in the UK?
30 June 2020, 13:29 | Updated: 30 June 2020, 13:31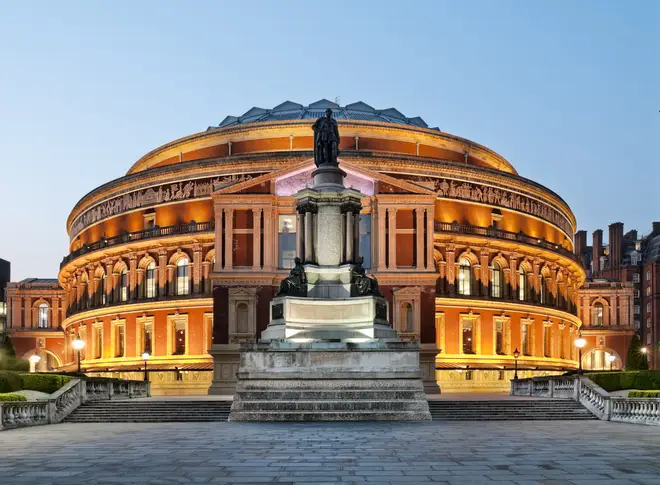 Concert halls, music venues and theatres will likely be some of the last institutions to reopen as the UK climbs out of lockdown. Here's what we know as of the PM's briefing on 23 June.
With coronavirus lockdown slowly easing across the UK, many of us are wondering when we will be able to enjoy live music again.
Over the last few months, the performing arts have been incredibly hard-hit by lockdown. Arts leaders have recently warned the majority of theatres (70 percent) face permanent closure with no further government help; Royal Opera House's Chief Exec said it will "not last beyond Autumn" with its current reserves; and Wigmore Hall's director warned orchestras "could be going to wall in the next 12 weeks".
Theatres and concert halls urgently need a way to regenerate live performance and start selling tickets again. But in Boris Johnson's latest briefing on 23 June, drama and music venues were not included in the list of industries allowed to reopen.
Read more: We're now getting a glimpse of what live music looks like post-lockdown >
Here's what to expect in the coming months.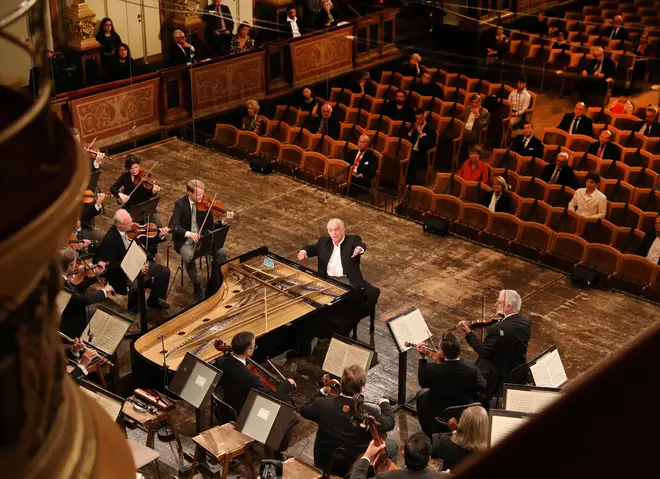 When will theatres reopen?
On 23 June, Boris Johnson said the two-metre social distancing rule will be eased from 4 July, with pubs, restaurants, hotels, hairdressers, cinemas and museums able to reopen. Theatres and concerts halls will be able to open to the public, but live performances will not be permitted.
Mentioning Culture Secretary Oliver Dowden's commitment to an 'arts bailout', Johnson added: "We will also work with the arts industry to provide specific guidance to enable to choirs, orchestras to resume live performances as soon as possible".
But for most theatres and music venues who are coming to the end of their reserves, the need to reopen is urgent.
Musicals producer Cameron Mackintosh recently announced that Les Misérables, Mary Poppins, Hamilton and The Phantom of the Opera will not be returning to London's West End before 2021.
This would be hugely damaging for regional venues, because of how essential Christmas shows are to theatres' income. SOLT chief exec Julian Bird said: "It's where they can make profits that they use later in the year for other productions".
Some theatres, including The National, have been sharing past productions online. But this isn't a long-term solution for venues, and few could bear the financial strain.
Click here for the latest coronavirus advice from the NHS >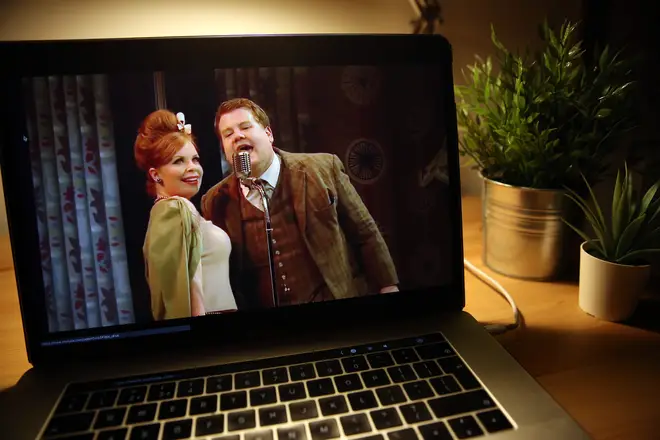 When will concerts be back on?
While concert halls will largely follow the same guidelines as theatres, some live music has been allowed to happen "behind closed doors" throughout June, as long as there is no live audience. On 13 June, the Royal Opera House streamed its first live concert from Covent Garden since lockdown. Plus, the London Mozart Players are partnering with Classic FM in a series of socially-distanced chamber concerts outside the concert hall.
But long term, putting on live shows with no ticketed audience is not financially viable. And it's a similar answer for concerts with physical distancing rules. Bird told The Guardian that even if a one-metre rule replaced the two-metre distancing currently required, "That is not an economic business model most venues can operate on realistically going forward".
The government plan goes on to say, "Reopening outdoor spaces and activities (subject to continued social distancing) comes earlier in the roadmap because the risk of transmission outdoors is significantly lower", suggesting open-air shows might see a renaissance in the coming months.
In September, the English National Opera is staging the world's first drive-in opera performances, at London's Alexandra Palace. Audiences can socially distance by staying in their vehicles.
Read more: ENO to stage drive-in operas for social distancing audiences >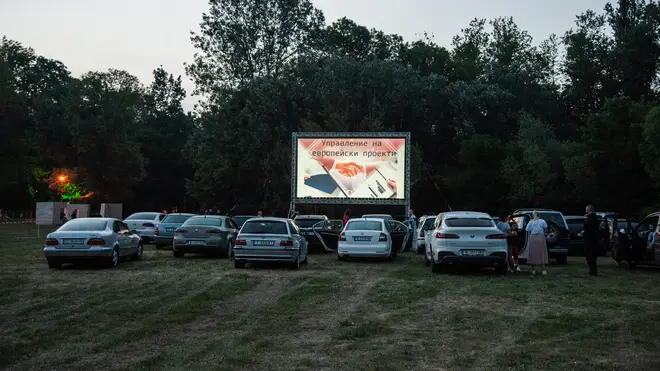 How can theatres and music venues reopen safely?
The jury's still out at the moment. Last month, musicals mogul Andrew Lloyd Webber announced he would be using the London Palladium as a trial venue, to find the practical issues of keeping audiences in a confined auditorium.
Explaining the measures to The Stage, LW Theatres' chief exec Rebecca Kane Burton said: "There is an infrared camera at the stage door, your temperature is taken remotely as you walk in, and a great big dashboard flashes up [to indicate] whether you can come in the building or not. As soon as it does, the airlock releases, the door opens, and you go in. You put on a face mask, hand-sanitise, and keep a two-metre distance because we have markings around the building."
Arts leaders including Lloyd Webber and conductor Sir Simon Rattle have urged the UK government to "gain time" by looking to Europe and other countries whose methods have proved to work.
The Vienna State Opera, for instance, reopened to the public on Monday with an audience of 100. South Korea's trace-and-test method has also proven successful; audience members must wear masks and have their temperature checked and no food or drink is on offer, while other safety measures include deep-cleaning, free hand sanitiser and PPE for staff.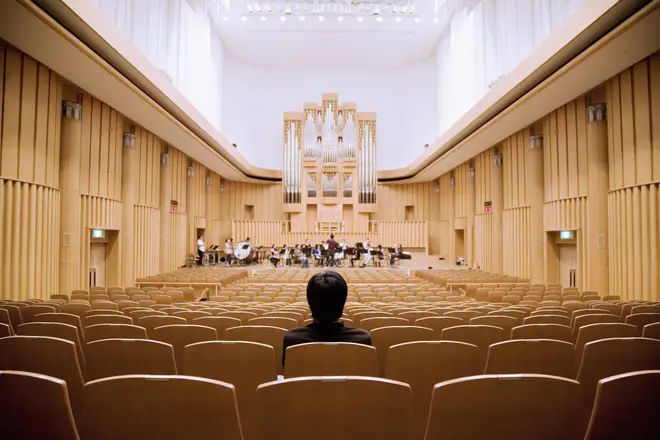 What can I do to support music venues and theatres?
Arts venues are facing a devastating loss of income, with many struggling to stay afloat.
Plenty of high-profile performers from the theatre industry have urged the government to help. On 29 June, Oscar-winning actor Dame Helen Mirren told the Today programme: "What is at stake … is the loss of a cultural history and an identity of our nation that is embedded in what it means to be British.
She added: "Theatre to Britain is like Venice to Italy."
What venues really need is a way to reopen and start selling tickets again, or an almighty bailout (which is currently in the works, according to the UK's culture secretary Oliver Dowden). But there are also ways you can help out.
If you have tickets for a concert in the coming weeks and months, either forego the price of the ticket if you're in a position to do so financially, or accept a voucher for a future production rather than requesting a full refund. This will help the venues keep money in the bank.
Many venues are also accepting donations, details of which you can find on their websites.