Masquerade: Vienna State Opera reopens with 100 guests allowed at one concert
10 June 2020, 11:08 | Updated: 10 June 2020, 11:11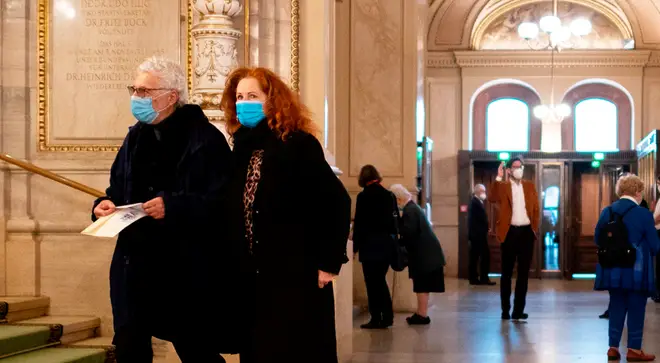 Live music has returned to the great opera houses of Vienna for the first time since lockdown measures were put in place.
The Vienna State Opera reopened to the public on Monday following strict coronavirus government guidelines.
Live performances also resumed at Vienna's Musikverein and Konzerthaus concert halls last Friday.
Only 100 people were allowed to sit in the new chequerboard-like audience layout, which has been put in place to adhere to social distancing rules.
Guests were required to wear a mask but could remove them once seated.
Click here for the latest coronavirus advice from the NHS >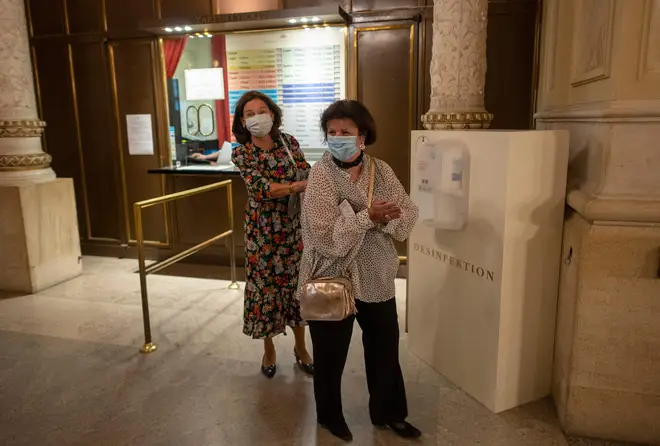 Vienna State Opera Director Dominique Meyer told Agence France-Presse that while it was "frustrating" to limit the number of guests, resuming the live concerts was a "symbol".
"It's important for the soul, for people's mental health and the well-being of society," he added.
In preparation for the concert, members of the Vienna Philharmonic Orchestra took coronavirus tests and all tested negative for the virus.
Maestro Daniel Barenboim led the great ensemble as they played without masks, but at a safe distance from each other.
"It was extremely beautiful..." Meyer described. "And Daniel Barenboim, who conducted and played Mozart's 27th concerto, told me that he had played this concerto a hundred times but had never heard it played so well, and I never heard a sound so beautiful."
Read more: The concert halls and opera houses reopening after lockdown >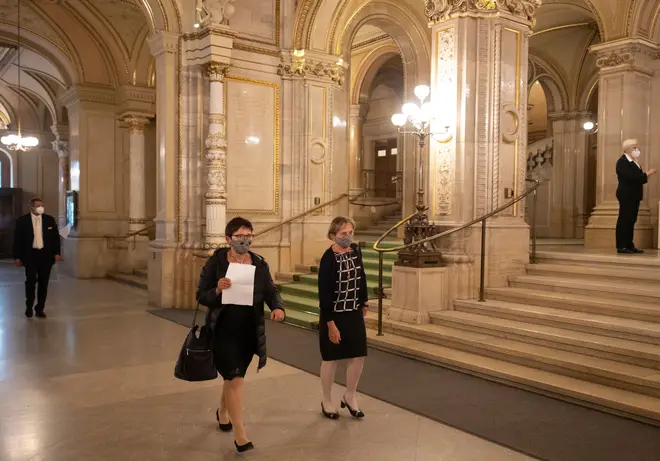 But attendees at the concert said the smaller audience felt "very unusual", and it also affected the sound.
"There is a difference because each body absorbs sound, so when the room is empty, there is less absorption and therefore a little more echo," Meyer explained.
All performances have been restricted to 70 minutes with no intervals.
14 concerts will be held by the Vienna State Opera this month, which will all also live-streamed free of charge.
Read more: The best classical music and opera online streams available >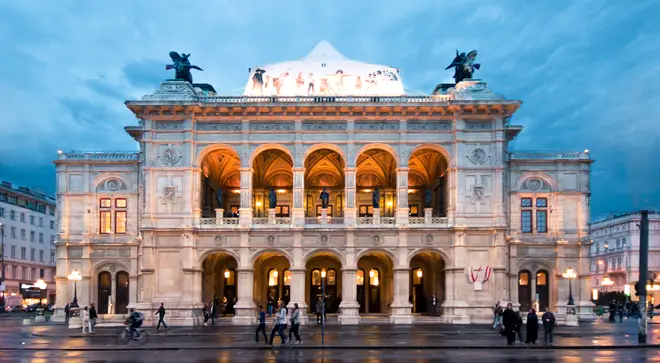 Tickets for the upcoming shows sold out in half an hour when they went on sale last week.
From the beginning of July, up to 250 spectators will be allowed at each concert, and the limit will be raised again in August.
Large-scale opera performances are set to resume in September.